Government's Fake University Results in 21 Visa Fraud Arrests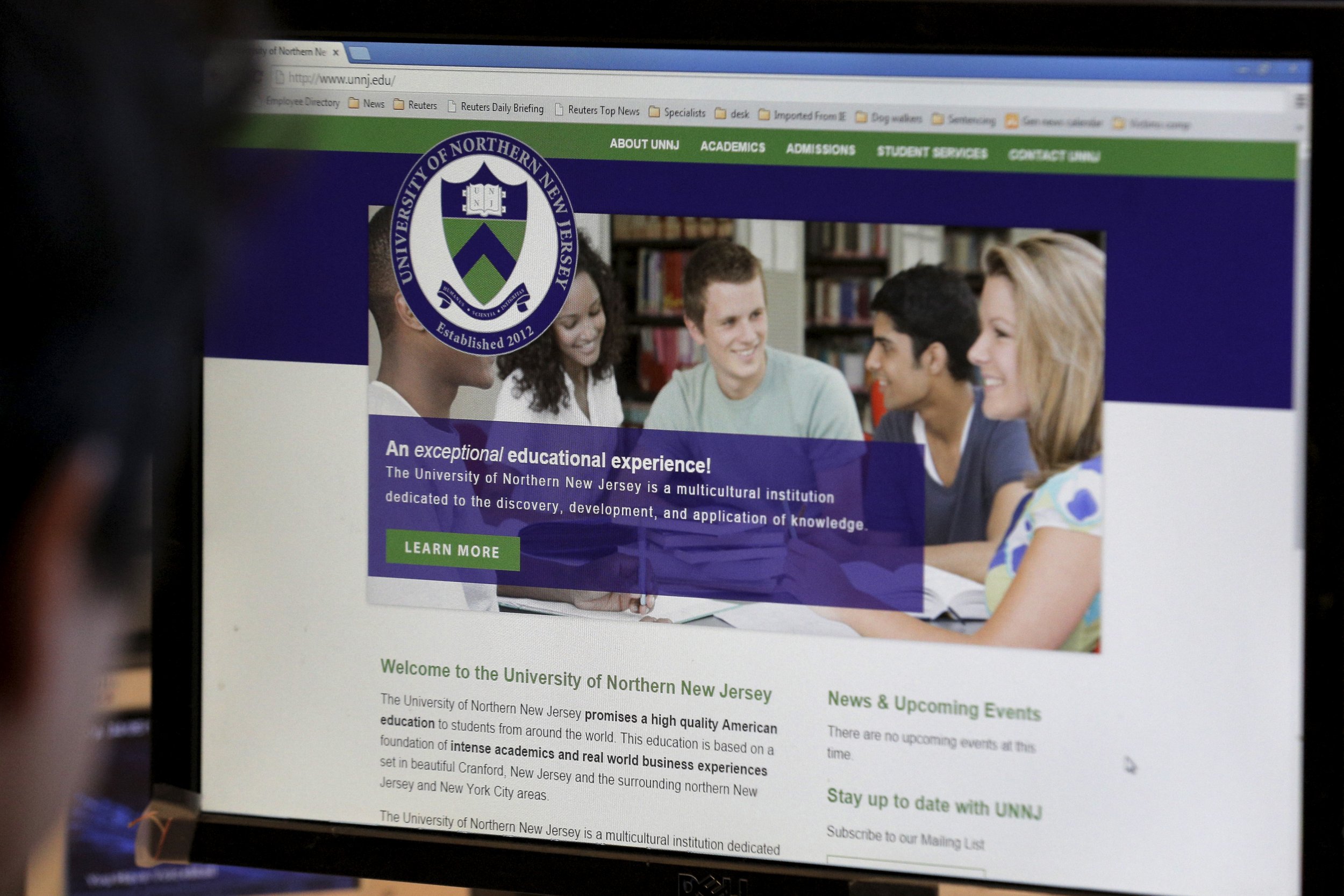 A fake university set up by the Department of Homeland Security in New Jersey to lure criminal brokers resulted in the arrest of 21 people on student and work visa fraud charges.
The University of Northern New Jersey appeared to be a typical American college, with a campus in Cranford, New Jersey, around 22 miles southwest of New York City, and a welcoming website featuring a purple, green and white coats of arms.
Instead, the college was a sting operation run by agents from U.S. Immigration and Customs Enforcement (ICE) who posed as "corrupt administrators," and it had no instructors or educators, no curriculum, no classes and no educational activities.
The Department of Justice alleges that individuals acting as brokers recruited students to the school—which was set up in September 2013—with both parties knowing full well it was not a real place of learning. Once word got out about the university—that "administrators" took cash to issue false visas and documents to students—"brokers descended on the school, clamoring to enroll their foreign student clients," Paul Fishman, the U.S. attorney for the District of New Jersey, said during a press conference in Newark on Tuesday.
"As alleged in the complaints, these defendants were brokers, recruiters and employers who unlawfully and fraudulently obtained or attempted to obtain student visas and foreign worker visas for approximately 1,000 foreign nationals from approximately 26 different countries," said Fishman.
He said those recruited by the brokers would "pay to stay"—the practice of enrolling "in a school for the sole purpose of obtaining immigration status as a student." The majority of students were from China and India and were already in the U.S. on student visas, but were looking for a way to stay in the country for a longer time, the AP reports.
The university "was just another stop on the 'pay to stay' tour," said Fishman.
During conversations with undercover agents, one of the recruiters, Alvin Yeun, said "we've been doing this for years" and told an agent not to worry. The 21 people arrested are residents are New Jersey, New York, California, Illinois and Georgia; some were also involved in committing work visa fraud.
The Facebook page and the website for the University of Northern New Jersey appear to have been suspended. Fishman said on Monday that prior investigations have uncovered fake U.S. colleges that are "nothing more than sham visa mills."
"'Pay to stay' schemes not only damage our perception of legitimate student and foreign worker visa programs, they also pose a threat to national security," Fishman said. "And if undiscovered, the consequences can be really risky."