University of Oklahoma Students Who Made Viral Blackface Video 'Will Not Return to Campus'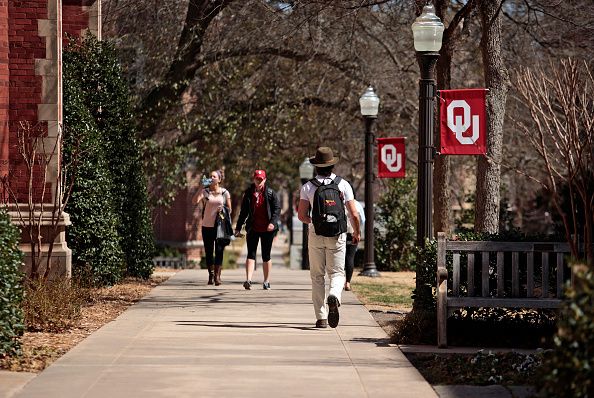 The two students at the University of Oklahoma who posted a racist video on social media are leaving the school, according to officials.
University of Oklahoma President Jim Gallogly said during a Monday press conference that the students who made the video will not return.
"This type of behavior is not welcome here and is condemned in the strongest terms by me and by our university. This behavior does not reflect the values and principles of our university, our community or our state," Gallogly said, according to a live stream from OUTV.
The video, which went viral on social media, was posted to Twitter on Friday. In it, a female student is having her face painted black when another student recording her says, "Stop, that's too much paint!" The camera then switches to her face and hands, which are also painted black. The student in blackface refers to herself using a racial expletive before the video ends.
Gallogly said during the press conference that the university has still a lot to do "to create an environment of equity and respect."
"We must be purposeful to create authentic measures to address and abolish racist experiences for our students, faculty and staff," he said.
One of the students was a member of the Oklahoma Tri Delta chapter at the university, according to a statement from the sorority posted Saturday on social media.
"Our chapter condemns the racist, offensive and disgraceful conduct of the two women involved in the video posted yesterday," Theta Gamma Delta Delta Delta's collegiate chapter president, London Moore, said in a statement. "More specifically, we are deeply disappointed in the actions of the one woman associated with the Theta Gamma chapter of Tri Delta."
The chapter said in its statement that the student was removed from the sorority and apologized for the incident. Although university officials have not named the students, The Oklahoma Daily identified one of the students as Francie Ford.
"Chapter leadership has met, and appropriate action has been taken. The woman who participated in, filmed and posted the video is no longer a member of our organization," the chapter's statement continued. "Last night we met as a chapter and identified important next steps to help us move forward. We, as a chapter, are committed to working alongside the Panhellenic and OU community to continue an open and honest dialogue and make strides toward change."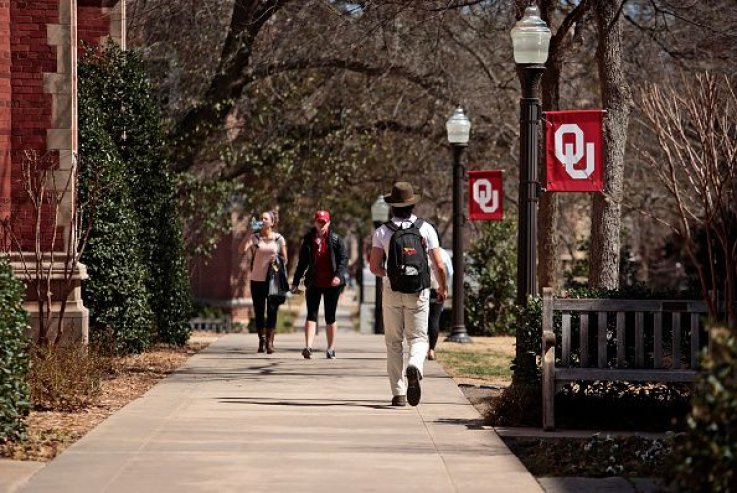 University of Oklahoma Students Who Made Viral Blackface Video 'Will Not Return to Campus' | U.S.