University of Pennsylvania Cancels Remaining Volleyball Games After 'Offensive And Disrespectful' Posters Found In Locker Room
The University of Pennsylvania has canceled the remainder of the season for its women's volleyball team after inappropriate posters were found in the team's locker room.
The school made the announcement on Wednesday, saying that the posters -- described as "vulgar, offensive and disrespectful" -- were found last week. The statement did not disclose what the posters said.
"These actions were in violation of team and Divisional policy and this matter has been referred to University administration for further review in accordance with University policy," the school said in a statement.
Penn Athletic Director Grace Calhoun added to the statement saying, "The behavior exhibited by our women's volleyball student-athletes is simply unacceptable and will not be tolerated. We expect our student-athletes to represent the University of Pennsylvania in a first-class and respectful manner at all times, and in this case, our women's volleyball student-athletes did not meet that standard."
The team will not play their two remaining games against Yale and Brown, ending their season with an 11-10 record.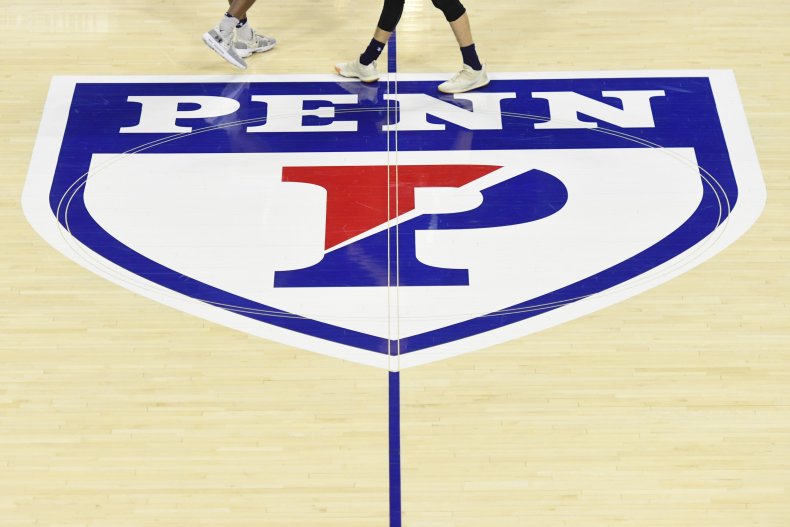 The season's cancelation continues a rocky path for Penn's volleyball program. In April, The Daily Pennsylvanian, the school newspaper, reported that several members of the team filed grievances with the athletic department regarding head coach Iain Braddak. Other members of the team quit the program altogether.
"From the administration's decision to hire [head coach] Braddak, which the team advised strongly against, to its handling of the eight formal grievances filed against him since, multiple players on the team have alleged that they have suffered at the hands of a leadership that has consistently put them second," the newspaper wrote.
The Daily Pennsylvanian also reported that the grievances filed by the players included Braddak telling an assistant coach to hit a player in the face with a ball, accusing the team of bullying him and telling a player that her lack of playing time could be worse -- she could become addicted to heroin or commit suicide.
Many team members were reportedly unhappy that the athletics department stuck with Braddak despite multiple calls for the coach to be fired. The school did not mention Braddak or the concerns of the team members in its statement Wednesday.
Braddak was hired in 2018, when the team posted a 6-19 record -- the worst in the history of Penn's volleyball program.
Penn Athletics declined to comment regarding what could come next for the team, but the statement said the university "will determine additional steps in the coming days and weeks."