Having the Final Four at Uni of Phoenix is Madness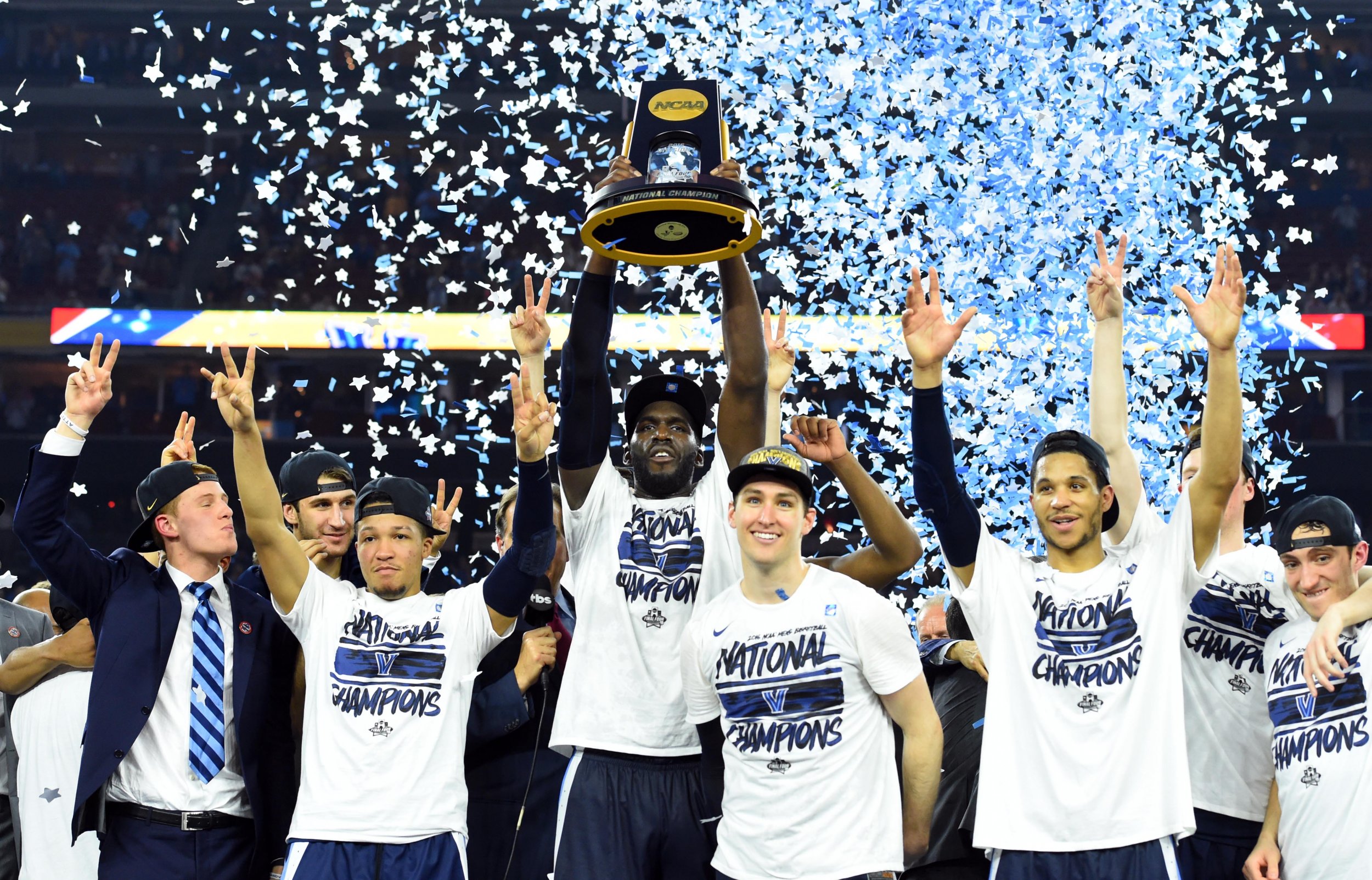 The madness is over. A NCAA basketball champion has been crowned for the 2016 season, and the Villanova men's team is back on campus, their "One Shining Moment" now just a memory.
And yet, the madness is not over. Because next season, when a new victor emerges in the 2017 NCAA Men's Basketball Championship, another school will be in the spotlight: the University of Phoenix, sponsor of the stadium hosting next year's Final Four.
The University of Phoenix is the largest for-profit college in the country. It pioneered an industry that, as Senator Tom Harkin described, is known for "exorbitant tuition, aggressive recruiting practices, abysmal student outcomes, taxpayer dollars spent on marketing and pocketed as profit and regulatory evasion and manipulation."
Spending $7.7 million dollars a year for 20 years— nearly $155 million in total —for the naming rights to the 63,400 seat University of Phoenix Stadium in Glendale, Arizona certainly fits the senator's description.
Landing the 2017 Final Four is undoubtedly a huge win for the University of Phoenix—an institution with no basketball team or any varsity athletics program—who will be mentioned countless times, have prominent placement and enjoy free advertising throughout the tournament.
But it's a big loss for American students, veterans and taxpayers—all of whom bear the cost of Phoenix's extravagant marketing ploy.
According to a U.S. Senate investigation, students who attended the University of Phoenix paid high tuition but saw very few of those dollars invested in their education.
Tuition for an associate degree from the University of Phoenix was typically six times more than a comparable degree from a local community college. Students pursuing a bachelor's degree in business at Phoenix were charged $30,000 more than they would pay at the nearby University of Arizona.
But it isn't just that the University of Phoenix's tuition is high—it's how those tuition dollars are spent. In 2010, the University of Phoenix spent just $892 dollars per student on instruction. In the same year, the University of Phoenix spent nearly three times as much on marketing, and pocketed an average $2,535 per student as profit.
Moreover, $5 billion in loans are currently held by University of Phoenix student borrowers. And since University of Phoenix, like most for-profit colleges, typically graduates less than 20 percent of the students who enroll, most students leave Phoenix without a degree and with a pile of debt—putting these students in a position that's worse than if they had never attended in the first place.
The story is worse for our nation's veterans. Through the post-9/11 GI Bill, our country committed to fund the education of returning service members. But in the last five years, University of Phoenix received nearly $1 billion in post-9/11 GI Bill benefits, more than any other educational institution in the country.
And it's not because Phoenix has developed special curricula for our vets: GI Bill dollars help for-profits sidestep a federal cap on taxpayer-funded student aid, called the "90/10 loophole," creating incentives for for-profits such as the University of Phoenix to aggressively pursue and enroll veterans.
In the end, it's taxpayers who are footing the bill. The University of Phoenix takes more federal tax dollars than any other education institution in the country. A Department of Education study found that 92 percent of the University of Phoenix's revenue in 2011-12 came from taxpayer dollars alone.
In having the University of Phoenix host—indeed, headline—the 2017 Final Four, the NCAA is relinquishing their commitment to supporting student-athletes succeed "on the field, in the classroom and in life." The NCAA is encouraging the University of Phoenix to continue its predatory practices and ostentatious marketing schemes and, in doing so, is exploiting the very population it so proudly claims to support: students.
The University of Phoenix is costing students, veterans and taxpayers much more than the nearly $155 million the university is paying to name a stadium. If Phoenix receives a disproportionate share of federal aid, saddles its students in debt if they manage to graduate at all, and overpromises jobs that are nowhere to be found, what service would a $155 million sponsorship do for Phoenix's hundreds of thousands of students? What message does it send to the NCAA student-athletes who will compete on a court funded by false pretenses and corrupt priorities?
Education dollars should be spent on education. The NCAA should reconsider the location of next year's Final Four, for having the University of Phoenix playing host to the most celebrated basketball tournament for the student-athlete is nothing short of madness.
Maggie Thompson is executive director, Generation Progress.