University Student Shows Trash-Filled Hallways of Off-Campus Housing in Viral Video
A now-viral TikTok video reveals the trash-filled hallways of an off-campus housing complex in Philadelphia, Pennsylvania.
The issue—which has since been resolved—was a result of a variety of factors, including a sanitation worker shortage.
The video was posted several days ago by @Djenebask.2—a Temple University student. Already, the post has received nearly 815,000 views and over 1,000 comments.
"I'm about to document this because there's just no way we're paying this much money and can't even put our trash in the trash [room]," the poster said in the clip.
The text overlay read: "University Village count your days."
The video showed piles of trash pouring out of the trash room and into the hallway. Both @Djenebask.2 and her friend deposit their trash onto the pile.
"Bruh no way I'm paying what I'm paying and dealing with this," @Djenebask.2 said in the video's caption.
As stated, the video was recorded at University Village, an off-campus housing complex in Philadelphia owned by American Campus Communities.
According to local news station WPVI, the issue has been occurring "off and on all month."
"It's disgusting. It's awful. I can just think of all the critters walking in there—rats and rodents. I have ants now," resident Kimiko Jackson told the station. "They ran out of space to put it in the trash room, so they started putting it in the laundry room where I wash my clothes and ants are going into our units. It's disgusting. It's out of control."
However, a spokesperson for American Campus Communities told Newsweek on Wednesday that the issue has since been resolved.
"University Village prides itself on being a community conducive to students' academic and personal success. We take responsibility and apologize to our residents for this temporary issue, which has been resolved," American Campus Communities said in a statement.
"It was caused by a combination of factors including staffing shortages, an abundance of packaging due to the start of the semester, and a delay in third-party waste pick up. We are fully committed to keeping effective measures in place to ensure the clean and smooth operating standards that our residents know and appreciate us for."
According to local radio station WHYY, "nearly one in five Philadelphia sanitation workers is out or on limited duty due to injuries, and some weeks record overall absenteeism rates of nearly 40 percent."
The station continued to explain that "hundreds" of sanitation workers quit their jobs over the past year.
Philadelphia Magazine said that the mass exodus was a response to mandatory six- and seven-day workweeks imposed by the Streets Department during the pandemic.
Omar Salaam, a business manager for a union that represents sanitation workers, told WHYY: "Our men and women have been working 16 months straight, for 10 to 12 hours a day, often six and, sometimes, seven days a week. The human body can only take so much."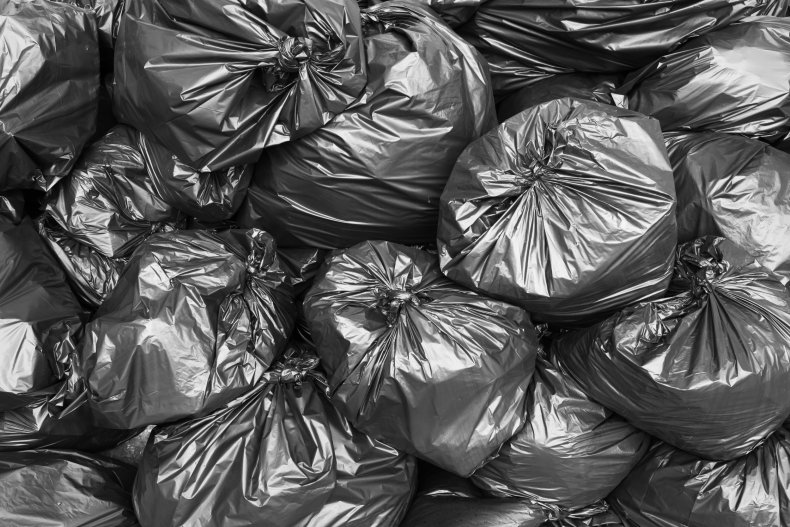 Updated 09/29/2021, 3:49 p.m. ET: This story has been updated with a statement from American Campus Communites.