University Student Was Sexually Assaulted as She Died, Allegedly Murdered by Ex-Boyfriend
North Las Vegas medical examiner confirmed Thursday that murdered University of Northern Nevada student Paula Davis was sexually assaulted while she died from two gunshot wounds to the back of the head, according to KVVU-TV.
A Clark County medical examiner testified during a grand jury hearing that she noticed signs of sexual assault that were consistent with her finding that Davis had been raped while she was dying, according to court transcripts obtained by The Las Vegas Journal-Review.
Davis, 19, was found by her father, who used an iPhone app to find her vehicle. Davis was naked and shot to death, left in the back seat of the family's van, which was parked in Desert Horizons Park on September 6.
Police, working on the theory that she knew her killer, arrested Giovanni Ruiz, 21, Davis' ex-boyfriend—whom she had broken up with hours before her murder—and charged him with murder with a deadly weapon. He is expected to face additional charges of sexual assault, robbery and kidnapping, according to The Las Vegas Review-Journal.
A 113-page indictment accuses Ruiz of "willfully, unlawfully, feloniously and with malice aforethought" and with premeditation murdering Davis.
Davis indicated to friends and relatives that she had felt stifled by her relationship with Ruiz. He allegedly limited the time she could spend with male friends and didn't want her to join the FBI or travel, the former on the off chance that she might be assigned a male partner. Davis broke up with Ruiz through a text message, sent the morning of September 6.
"I know you wanted us to have another talk in three weeks, but I've realized that this is just giving you false hope," Davis wrote. "I know you're hoping that I would start to like you again through your efforts as a friend, but I'd be lying if I kept telling you that this was a realistic possibility."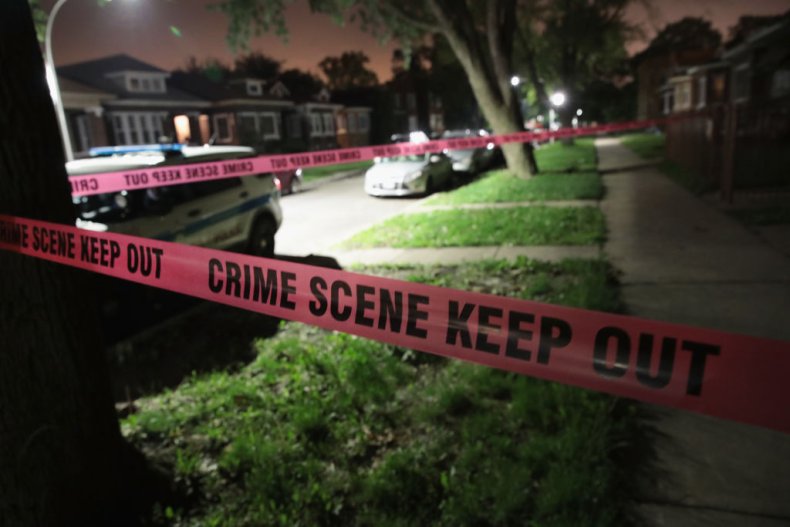 Soon after the text was sent, Davis was seen skipping her way to the family van—the last time anyone in her family saw her alive.
Detectives believe Ruiz coaxed Davis into his truck, shot her there, then moved her body to the van, drove it to the park, and returned for his truck, as evidence found within the van suggest that the crime scene was staged and she was murdered elsewhere, according to police. Text messages sent by Ruiz after the crime also indicate to prosecutors that Ruiz was trying to stage a scenario where he was far from the crime scene.
Ruiz was subsequently seen purchasing water, paper towels, bleach and trash bags at a local Walmart. A September 10 search of his North Las Vegas apartment revealed a bullet in his bedroom and a semi-automatic handgun missing two rounds hidden in a suitcase in his garage. There was also a receipt for a gun purchased two days before the killing and trace evidence of blood in his shower.
Prosecutors plan to present their case to a death penalty review committee next week.