University of Texas at Austin Could Face Lawsuits Over Campus Carry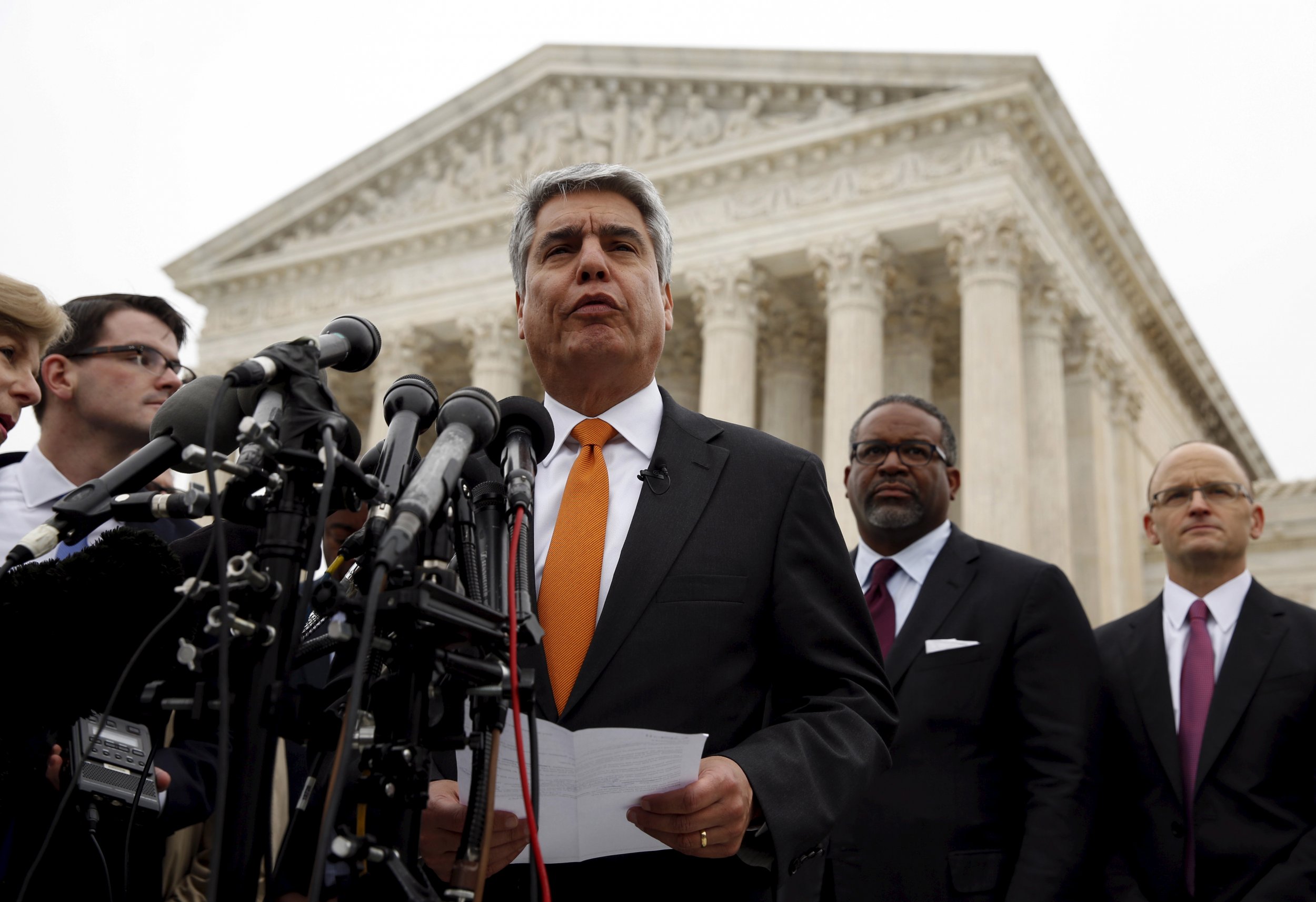 License holders will be allowed to carry concealed guns on college campuses in Texas beginning in August, and after months of debate, the University of Texas at Austin has announced where those people will and won't be able to carry them. However, people on both sides of the issue say they plan to challenge the policies and might even pursue legal action.
The policy announcement comes eight months after Texas Governor Greg Abbott signed Senate Bill 11, commonly known as the campus carry bill, into law. The law makes it legal for people with concealed carry licenses to carry concealed guns on college campuses. Private colleges can opt out, and public universities can designate gun-free zones on campus.
The UT Austin policy is the first to be announced of any of the Texas public universities, says Julie Gavran, southwest coordinator for the Campaign to Keep Guns off Campus.
"I do not believe handguns belong on a university campus, so this decision has been the greatest challenge of my presidency to date," University President Gregory Fenves wrote in an open letter published Wednesday. "I empathize with the many faculty members, staffers, students and parents of students who signed petitions, sent emails and letters and organized to ban guns from campus and especially classrooms. As a professor, I understand the deep concerns raised by so many. However, as president, I have an obligation to uphold the law."
In a second open letter, to University of Texas Chancellor William McRaven, Fenves wrote, "The presence of handguns at an institution of higher learning is contrary to our mission of education and research, which is based on inquiry, free speech and debate." However, he added, "As president…I am responsible for adhering to the requirements of SB 11."
Under the UT Austin policy, license holders can carry concealed guns on campus except for places where activities for students in pre-K through grade 12 are happening; at polling places when voting is happening; at places serving as courtrooms or court offices; at businesses where the majority of income comes from liquor sales; campus sporting events unless the license holder is participating and using the gun in the event; patient-care areas; places where formal hearings are being conducted; laboratories with dangerous chemicals or places with "equipment that is incompatible with metallic objects"; animal-use and animal-research facilities.
Notably, people cannot carry guns in residence halls except for in common areas and the University Apartments. (Family members and staff members can carry anywhere in residence halls.) People with offices can prohibit guns in the offices if they wish, but must agree to meet carriers at another location if necessary.
There are also restrictions on people carrying guns while working with minors. And while carrying a semi-automatic handgun, carriers cannot have a round of ammunition in the chamber.
The policies do not generally prohibit guns in classrooms, a point for which faculty members had voiced concern. A working group had recommended against such a sweeping prohibition.
"Under the law, I cannot adopt a policy that has the general effect of excluding licensed concealed handguns from campus. I agree with the working group that a classroom exclusion would have this effect," Fenves wrote in the letter.
"It's a case where he wasn't willing to take the political risk of going farther and acting on his convictions and for that we're disappointed," says Max Snodderly, a member of the group Gun Free UT and a neuroscience professor at UT Austin.
"We intend to continue to push for not having guns in classrooms and not having guns in the dormitories," Snodderly says, adding that the push is "going to entail legal action."
Pro-campus-carry advocates say they also plan to pursue legal action. Policies such as gun-free offices and prohibiting carriers of semiautomatic handguns from carrying with a chambered round "will not stand up to legal scrutiny," Students for Concealed Carry, a national organization, says in a statement. "Therefore, our Texas chapter will now shift its focus to litigation."
In response to comments about potential litigation, university spokesman Gary Susswein tells Newsweek by email, "We understand that members of the university community and Texans on all sides of the campus carry debate feel strongly about the issue and may pursue legal action."
The Board of Regents must now approve the UT Austin policy.