Campus Carry Advocates Suggest Gun Might Have Prevented University of Texas Murder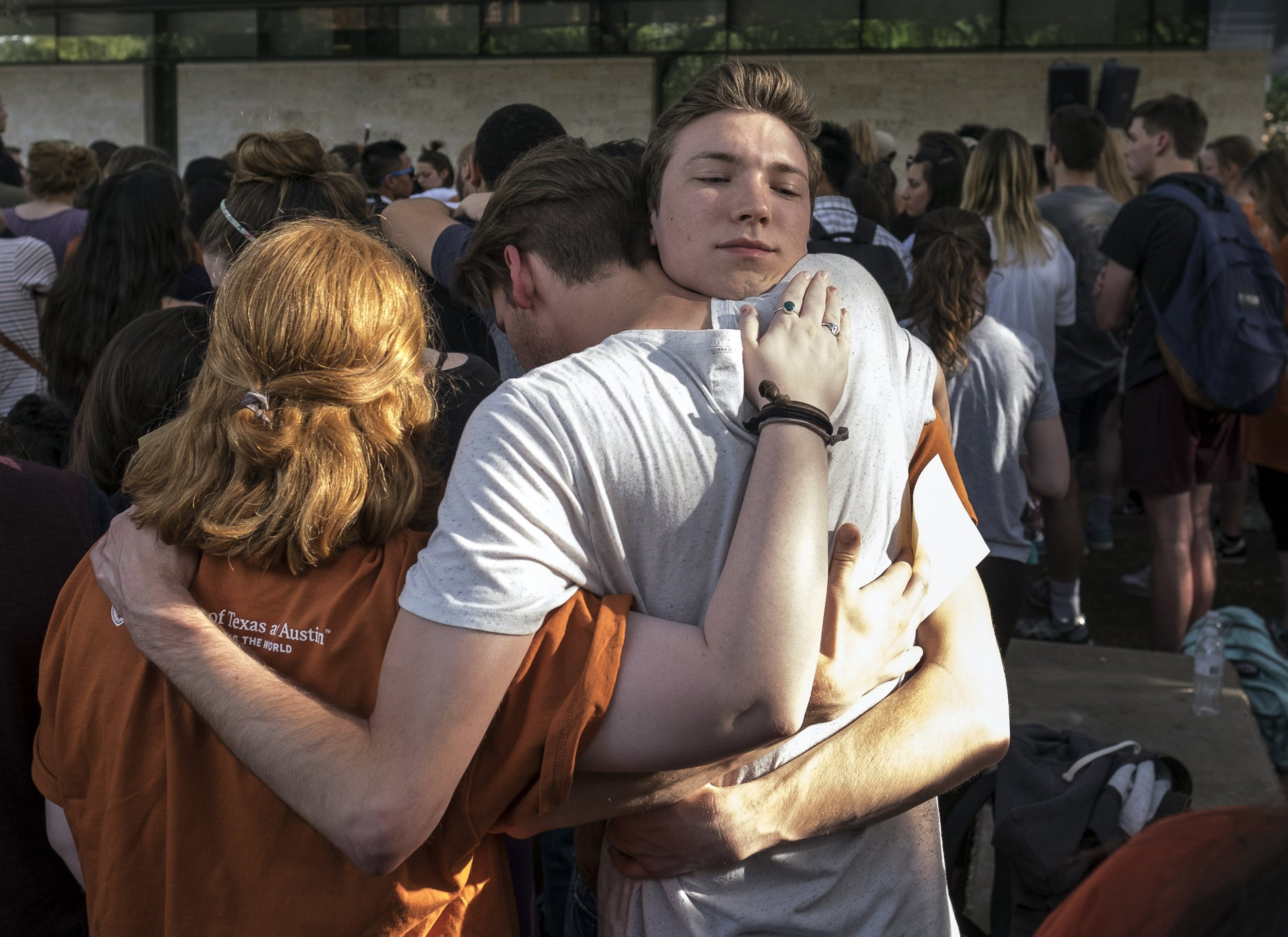 Updated | Less than a week after police discovered the body of Haruka Weiser, a freshman at the University of Texas (UT) at Austin, backers of the state's campus carry law are using her death to criticize the university's proposed guns policy, saying it will put other women on campus at risk.
In preparation for Texas's campus carry law going into effect August 1, public colleges and universities are finalizing their policies. The law allows those with concealed handgun licenses to carry guns on campuses and in school buildings, but it also allows college and university presidents to designate gun-free zones. That has left room for debate, especially at UT–Austin, where people on both sides of the issue have expressed dismay with the proposed policy and threatened to sue the school.
The national organization Students for Concealed Carry on Monday issued a statement responding to Weiser's death, saying UT–Austin's proposed policy would leave women there "less able to defend themselves…than in most other places throughout the state."
UT–Austin's proposed campus carry policy, announced in February, would prohibit guns in certain areas, including at sporting events, in some laboratories and at most places in residence halls. People with offices could also prohibit them there, a major point of contention for both advocates and opponents. The policy would also prohibit carrying guns with rounds in the chambers.
"Imagine that you're a 22-year-old woman walking back to your car after studying late at the UT library," Students for Concealed Carry said in the statement. "As you reach for your car door, a man lunges from the shadows and grabs your other arm. Your adrenaline surges, and your mind goes to the concealed handgun tucked into your waistband.… You draw it just as his free hand draws a knife from his pocket. You point the gun at your assailant, squeeze the trigger and…CLICK. Per UT–Austin's campus carry policy, your gun's chamber is empty. Even if you had an extra second to chamber a round, you'd need both hands free to do so."
The statement goes on to propose another scenario in which "a female university employee" walking alone might not be carrying her gun because she might have to visit a gun-free office on campus.
"The recent tragedy at UT–Austin should serve as a wakeup call to university administrators who seek to handicap [License to Carry] holders on campus," the statement said.
UT–Austin is still reeling from the death of Weiser, an 18-year-old dance student from Portland, Oregon. Her roommates reported her missing last Monday after she hadn't returned from class the previous night. Police later found a body in a creek on campus, and on Thursday the school said it was Weiser's. Police records say her body had signs of "obvious trauma" and the medical examiner ruled the death a homicide. A vigil was held Thursday night.
Police identified Meechaiel Criner, 17, as a suspect in the case. Authorities said he is homeless and not affiliated with the university. They announced his arrest on Friday, and the investigation was active and ongoing as of then.
"We remain steadfast in our desire to honor Haruka's memory through kindness and love, not violence," Weiser's parents said in a statement following Criner's arrest. "To the police officers, the UT community and all who have been impacted by this, we just ask that you hug your children, hug your parents twice, one from you and one from us."
Referring to the Students for Concealed Carry statement, Max Snodderly, a neuroscience professor at UT–Austin who is a member of the group Gun Free UT, says, "This is the response that the gun lobby always makes. There's a tragedy and 'we need more guns.'"
Snodderly points to the comments by Weiser's parents. "Do you think they're in favor of what these people are arguing? I mean, can we have some respect for them?"
Students for Concealed Carry released a further statement Monday after this article appeared. It reads, in part, that the group in releasing its first statement "took care to avoid naming either the victim or the suspected perpetrator and to refrain from saying anything that might be perceived as unsubstantiated speculation as to contributing factors or circumstances under which the outcome might have been different.
"The statement released by SCC is not about the specifics of this crime or its victim.... We do not suggest that the victim should have been carrying a gun or even—given her young age—that she should have had the option to carry a gun. Furthermore, we do not postulate that the outcome of this crime would have been different if the victim had been carrying a gun. Our only objective in referencing this crime is to acknowledge the reality that violent crimes do occur on college campuses."
Opponents of campus carry at UT–Austin have proposed that the university establish a gun violence institute or research center on campus. In an email to UT–Austin President Gregory Fenves following Weiser's death, Snodderly suggested they name it in honor of Weiser.
Julie Gavran, the Southwest coordinator for the Campaign to Keep Guns Off Campus and a student at UT–Dallas, points out that, at 18, Weiser would have been too young to carry a concealed gun, as license holders are required to be 21.
She adds that if Weiser had been carrying a gun, "she could have easily been overtaken, even if there were a bullet in the chamber already. So I think this fantasy of just having everyone carry a gun to protect themselves isn't true. It's not something that can stop these tragedies, unfortunately."
Fenves said on Friday the school had increased police patrols on campus.
"Haruka was a beloved member of our dance community, liked and admired by her classmates and respected by professors for her intelligence and spirit," Fenves said in a statement. "The unthinkable brutality against Haruka is an attack on our entire family."
"No parent should ever have to bury a child," Austin Police Chief Art Acevedo said at a press conference on Friday.
Asked to comment on the Students for Concealed Carry statement on Monday, a university spokesman said Fenves told a reporter he had not seen it, but Fenves said, "Our goal is to make the campus safe for everybody whether they are permitted to carry a concealed weapon or not. We want this to be a safe campus for everybody." He added, "We are continuing to implement the campus carry policies that I announced in February, and I don't see any changes to those policies."
A spokesperson for the Austin Police Department said no representative for the victim's family was available to comment beyond the statement the parents had previously issued.
UT–Austin has submitted its campus carry policy for review by the Board of Regents. The board plans to review it at an upcoming meeting. Its next regular meeting is scheduled for May.
This article has been updated with an additional statement from Students for Concealed Carry.