University Of Texas Concludes Probe Of State Senator Accused Of Sending Lewd Texts To Student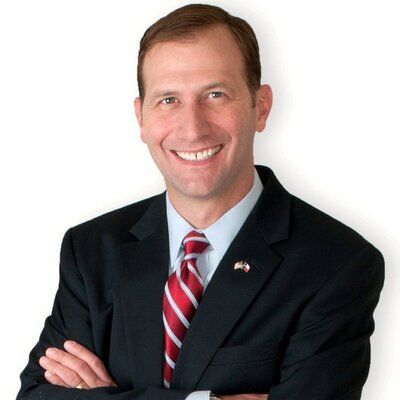 The University of Texas has concluded its investigation into state Sen. Charles Schwertner, finding the "available evidence" does not prove the Austin-area Republican sent sexually explicit text messages to a student in violation of school policy and federal gender equality law.
In a report released Tuesday, lead investigator Johnny Sutton, a former U.S. attorney, said it was "plausible" that a third party had sent the messages after gaining access to Schwertner's accounts. Schwertner had told investigators he shared the login information with another person who may have been responsible for the messages.
The lawmaker declined to identify the third party to investigators, however -- a fact Sutton noted in his report.
"[Schwertner] has access to information that could allow a more definitive conclusion to this matter, but (he) is unwilling to share that information and the University lacks authority to compel him to investigate more fully," Sutton concluded, according to the Austin American-Statesman.
Reports of possible sexual harassment by Schwertner first surfaced in September, when the American-Statesman reported that UT had opened a Title IX investigation in response to a complaint from a female graduate student. The student alleged Schwertner had sent her sexually explicit texts and a picture of his genitals using LinkedIn and Hushed, an app that allows users to send messages from a substitute phone number.
UT investigators confirmed the messages were tied to Schwertner's accounts, but a forensic analysis found they were not sent from his phone. The picture was further muddied when an attorney claiming to represent an unidentified third party said his client had sent the messages, not Schwertner.
Ultimately, investigators conceded they could neither definitively prove the allegations against Schwertner nor clear him of wrongdoing.
"We recognize that it is plausible that the Respondent [Schwertner] sent the text messages and photograph from a device other than his personal cell phone and the third person claiming responsibility is being untruthful or does not exist, but we have no evidence to support those possibilities," the executive summary of the report states.
Schwertner, a UT alumnus who was re-elected to his state senate seat in November, had originally agreed to be interviewed by investigators, according to his attorneys. But they advised him against cooperating with the investigation over concerns he would not be afforded the same level of confidentiality as the accuser.
In a statement Tuesday, Schwertner said he considered himself cleared by the UT report.
"I do not condone sexual misconduct of any kind. The University of Texas has closed their investigation because I did not send the offensive text messages in question," he said, according to the Texas Tribune. "This unfortunate matter is now closed."