University of Virginia Fraternity Sues Rolling Stone for $25 Million Over Rape Article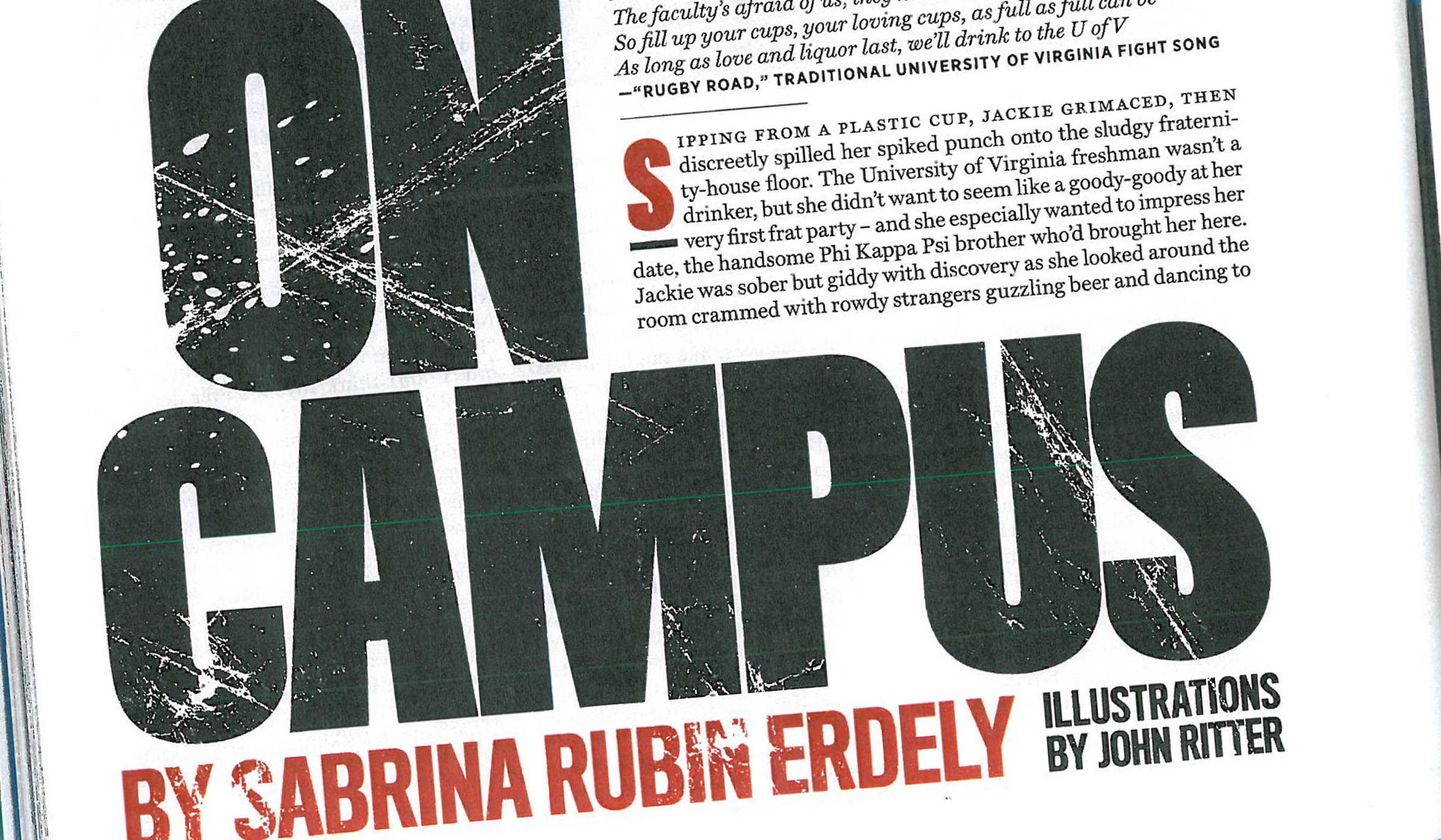 The University of Virginia chapter of Phi Kappa Psi has filed a $25 million defamation lawsuit against Rolling Stone and one of the magazine's writers, Reuters reports.
The lawsuit, filed Monday, stems from "A Rape on Campus," an article published in November 2014 by Sabrina Erdely detailing an alleged gang rape in 2012 at a party hosted by the fraternity. Erdely's article alleged that a young woman named Jackie had been raped by members of the fraternity and that the school had done little to assist her. The story was later discredited and retracted by Rolling Stone.
"Rolling Stone published the article with reckless disregard for the truth," Phi Kappa Psi said in a statement. After the story was first published, the fraternity's house was vandalized and Greek life activities were suspended across campus. The lawsuit details numerous threats made against fraternity members, including one in which an online commenter threatened to "straight up kill them" and their families.
The fraternity faced demonstrations, which are detailed in photographs in the complaint. In one instance, a woman held a sign pointing toward her reading, "Doesn't want to take classes with rapists." Bricks and glass were thrown at the fraternity house, shattering several windows. "UVA Center for rape studies," one vandal painted on the side of the fraternity's house.
The complaint also details the social media reaction that fraternity members faced after the story was published. An email inbox with over 1,300 messages includes this message: "Shame on you for raping your co-students and encouraging this rape through misogynistic poetry.... Go ahead do it, kill yourselves, do the world a favor assholes." And in what appears to be a Facebook message to one of the fraternity's members, an anonymous person wrote: "Your fraternity is a piece of shit, if you do this to my sister I'll hunt down every last one of you if it takes me the rest of my life."
The complaint also details online communities set up to protest the fraternity, such as the Reform Fraternities Now and Alliance for Social Change at UVA Facebook groups.
This is the second major lawsuit Rolling Stone is facing as a result of the article. In May, University of Virginia Dean Nicola Eramo filed a defamation suit against both the magazine and Erdely, seeking $7.85 million in damages. In the article, Eramo is described as discouraging Jackie from reporting the alleged rape.
In addition to naming the magazine and Erdely as defendants, the fraternity's lawsuit targets Wenner Media and Straight Arrow Publishers. The suit was filed in Charlottesville Circuit Court in Virginia.