College Republicans Post 'Beers For Brett' Drinking Photos 'In Honor' of Kavanaugh SCOTUS Confirmation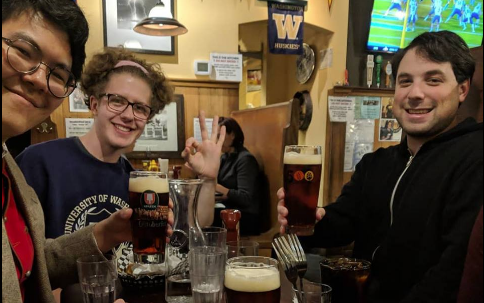 University of Washington College Republicans posted "Beers For Brett" festivity photos on social media Saturday, celebrating Brett Kavanaugh's swearing in to the U.S. Supreme Court and his self-proclaimed fondness for the beverage.
Brett Kavanaugh backers and nationwide fraternity brothers began a "#Beers4Brett" social media trend as they gloated Saturday about the conservative 53-year-old judge's elevation despite alleged abuse of alcohol and accusations of sexual assault. The University of Washington College Republicans posted several photos of members sharing a celebratory beer at a Seattle bar and grill after Kavanaugh was voted into SCOTUS by a tight Senate vote.
Just hours before the social media victory lap, the Husky Republicans claimed on Facebook that the local bar intended to "discriminate against them...and deny service."
"Our Treasurer had his first beer today in honor of Brett Kavanaugh! #Beers4Brett," the UW College Republicans posted across their Instagram, Twitter and Facebook accounts.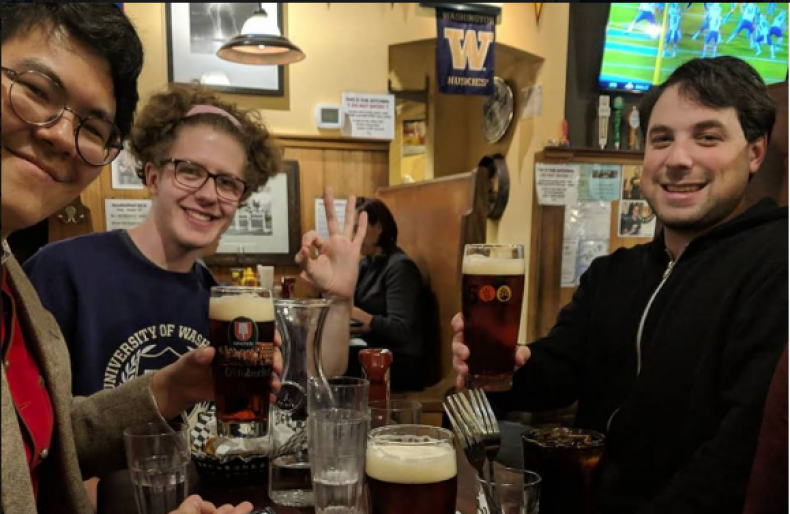 The "Beers for Brett" hashtag variations reference Kavanaugh's Senate Judiciary Committee hearings in which he used the word "beer" about 30 times while discussing high school and college days of drinking. Kavanaugh's past with alcohol became a focal point for the Senate committee members as well as an FBI investigation after Dr. Christine Blasey Ford accused him of sexually assaulting her decades before.
"Yes, we drank beer. My friends and I. Boys and girls. Yes, we drank beer. I liked beer. Still like beer. We drank beer," the DKE fraternity alumnus told the Senate committee.
The UW College Republicans posted a link earlier on Saturday claiming that "Shultzy's B&G intends to discriminate against them on the basis of political ideology and deny them service in violation of..." a Seattle non-discrimination ordinance. The group dramatically vowed to "exercise their statutory right to patronize this establishment" despite later commenting they were met by no protesters.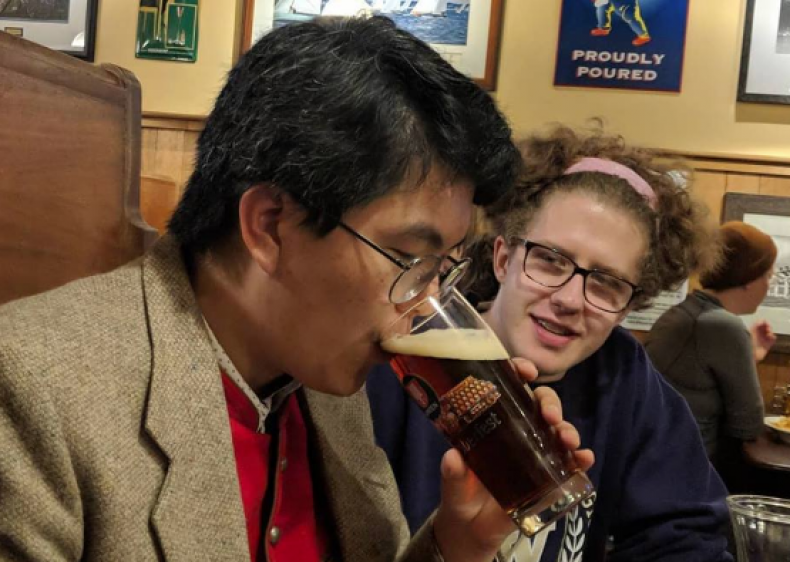 Their "#Beers4Brett" social media posts from the Seattle bar and grill Saturday were met with several supportive comments. "Have a beer and relax. You tried to smear a good man but we saw through your deceit and didn't waiver. #Beers4Brett."
The group retweeted one critic who claimed the UW College Republicans were flashing a "white power" OK hand signal in order to bait liberals angry about the confirmation. "And here we have the UW College Republicans apparently trolling with the "OK" hand sign (presumably meant to mock liberals) while celebrating "Beers 4 Brett" at Schultzy's Bar and Grill in the U District," tweeted Jimmy Lovaas Saturday night.