How to Watch Telenovelas Without Univision After Verizon Blackout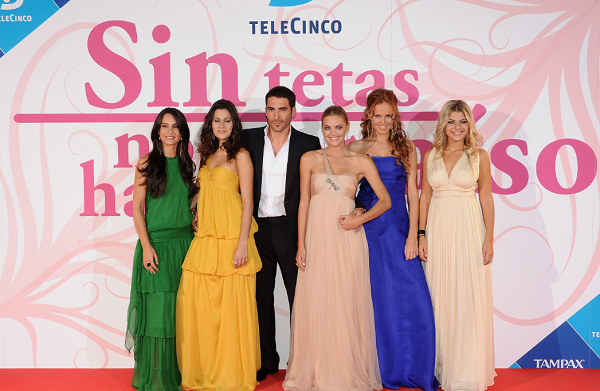 At approximately 5 p.m. ET on Monday, the Univision network went dark on Fios and all Verizon-broadcasted services for millions of viewers.
In a statement, Verizon said that the company's decision to block Univision came after the network demanded an "increase of more than double what they charge for access to their channels."
"In addition to the unfortunate timing of this excessive price increase, we believe the appeal for Univision's programming is waning given their reported declining viewership," Verizon said.
Univision insists it was blindsided by the blackout, claiming that Verizon's decision "came entirely without warning," despite efforts both companies have been making while negotiating an extension of their current carriage agreement.
"In light of recent natural disasters and current events impacting the Hispanic community, we are surprised and deeply concerned that Verizon would remove us from its systems—and without warning to its customers. We urge Verizon to put Univision back on and come back to the negotiating table and prove its commitment to the Hispanic community and show that it understands the value of Spanish-language programming," Univision said in a statement.
Although Univision has been one of the most-watched Spanish-speaking networks thanks to shows like Pequeños Gigantes USA, Su Nombre Era Dolores, La Jenn Que Yo Conocí and Vino el Amor, viewership in recent months has declined while another network, Telemundo, has started to lead with Spanish programming. Still supported by Verizon, Telemundo finished the summer ahead of Univision, according to an August Variety report, by narrowing in on the 18-34 demographic. For six weeks over the summer, primetime programming aimed at the 18-34 group brought Telemundo some 391,000 viewers compared to Univision's dwindling 297,000.
Despite suddenly dropping Univision, Verizon said it remained consistent with "providing a wide variety of great Spanish-language entertainment options to our customers." Customers will still have access to popular Telemundo shows like El Señor de Los Cielo and Señora Acero on Telemundo, but there are still plenty of telenovelas to watch on other networks Verizon continues to host including Discovery en Espanol, Telemicro Internacional, TVE Internacional, WAPA America and TV Dominicana. Verizon noted the other Spanish-language channels are still available with no extra costs.
The Univision blackout is not the only television dispute that could affect viewers. Viacom and Charter Communications reached their carriage deal expiration on Sunday, which would have resulted in customers losing access to 23 Viacom-owned channels including MTV, BET, VH1 and Nickelodeon after Charter decided to move a number of Viacom channels to the higher-priced cable subscriptions. Although still in negotiations, the broadcasters reached a short-term agreement that allowed them to continue to work on a deal without disrupting viewers' services.