The Unknown Kipling: Unpublished Poems Revealed
Searching through Kipling family papers, the archive of a former head of the cruise-ship company Cunard Line, and inside a house in Manhattan, Pomona College professor emeritus Thomas Pinney found never-before-published poems by Rudyard Kipling—50 of them. They are now included in the most complete assembly of the Nobel laureate's verse, the three-volume The Cambridge Edition of the Poems of Rudyard Kipling. Here are three of our favorite poems from the new cache. Plus, listen to acclaimed historian and Kipling devotee Andrew Roberts read the new poems aloud.
Kipling initially supported the First World War, and he helped his son, John, gain a commission in the Irish Guards. He later regretted his decision, however, after John died at the Battle of Loos in 1915, and Kipling famously wrote about it in "Epitaphs of the War": "If any question why we died / Tell them, because our fathers lied." This poem, one among three unpublished ones among drafts of "Epitaphs of War," exhibits the same guilt and anguish.
Never Again In Any Port
Never again in any port
That sailor people use
Can we or our broken sons consort
With the joyous shipping there
After our shame we have lost our right
To the fellowship of the sea.
We dwell alone without the camp
Shall our habitation be.
[1918]
The diplomat George Bambridge married Kipling's daughter Elsie in 1924, and Kipling wrote this poem to accompany a gift of money to the couple for a cruise to the West Indies in 1934 on the Duchess of Richmond of the Canadian Pacific Railway (C.P.R.) steamship line.
Accept This From Your Loving Pa—
Accept this from your loving Pa—
Nor spend it all on booze,
But share it with the C.P.R.
And take a sober cruise!
[Christmas 1933]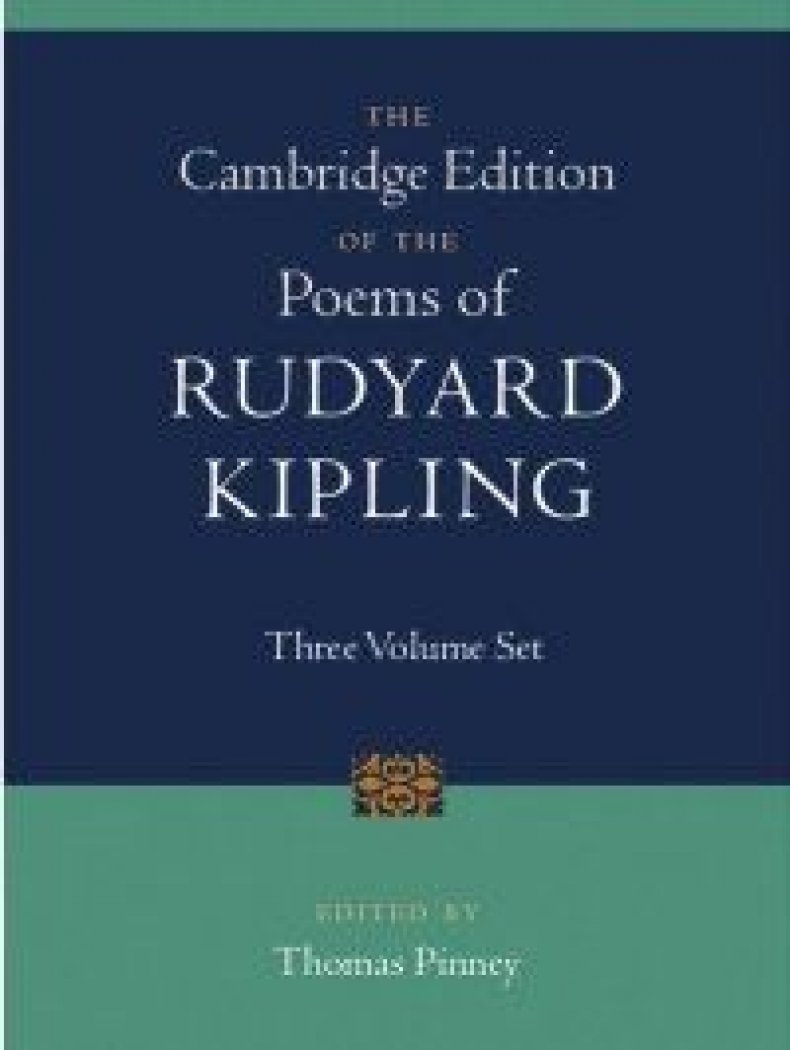 Kipling wrote many limericks. This undated one resembles some of the fables about animals that are collected in Kipling's famous Just So Stories.
There Once Was A Horse On The Road
There once was a horse on the road
Who was anxious to tread on a toad
Till a motor car which
Knocked him into a ditch
Made him feel for himself—and the toad.
[not dated]
"Never Again In Any Port", "Accept this from Your Loving Pa-" and "There Once Was a Horse On the Road" from The Cambridge Edition of the Poems of Rudyard Kipling 3 Volume Hardback Set Rudyard Kipling, edited by Thomas Pinney. Copyright © 2013 The National Trust for Places of Historical Interest or Natural Beauty. Reprinted with the permission of Cambridge University Press.
The Unknown Kipling: Unpublished Poems Revealed | Culture