Last year, Congress passed the Coronavirus Aid, Relief and Economic Security (CARES) Act to provide trillions of dollars in emergency pandemic relief. It then appropriated trillions more. This was by far the largest infusion of cash into the domestic economy in U.S. history—four times larger than the 2009 federal bailout.
CARES Act programs disbursed necessary funds rapidly to Americans in need. But predictably, the unprecedented federal aid has been prey to unprecedented levels of crime and fraud. As one district attorney stated recently, CARES Act fraud has reached "catastrophic proportions." As of March, the Department of Justice had publicly charged nearly 500 defendants in 56 federal districts around the country with criminal offenses based on fraud schemes connected to the COVID-19 pandemic. In December, the Government Accountability Office warned of potentially "widespread" fraud racking up billions of dollars in losses. The House Select Subcommittee on the Coronavirus Crisis has said $84 billion in Paycheck Protection Program loans and Economic Injury Disaster Loans may be fraudulent. Other government officials estimate CARES Act fraud already exceeds $100 billion.
Prosecuting CARES Act fraud is difficult and labor-intensive. Establishing that business entities (or their affiliates) forged loan applications, engaged in check kiting, laundered money or impermissibly double-dipped into various programs takes time, and often subpoenas to multiple banks.
That is why, in negotiating the CARES Act, Congress demanded the appointment of a special inspector general dedicated to ensuring relief funds were not squandered in graft and fraud. A bipartisan congressional consensus led to the creation of the Special Inspector General for Pandemic Recovery (SIGPR) and, in June 2020, I was appointed to fill that role.
But one year and trillions of dollars later, an opinion issued by the Department of Justice's Office of Legal Counsel (OLC) has significantly truncated the jurisdiction of SIGPR—the only federal inspector general Congress created to protect COVID relief dollars.
This unfortunate development undermines the return on investment Congress promised taxpaying constituents.
My obligations to the public compelled me to sound the alarm in SIGPR's latest report to Congress. This issue requires a sense of urgency. Every relief dollar lost to fraud, waste or abuse is a dollar that does not support an American business or family as intended.
Congress should respond.
As Senator Sherrod Brown (D-Ohio) explained a year ago, establishing a special inspector general was "critical for gaining support" in Congress for key aspects of the CARES Act.
At my confirmation hearing, Senator Brown reiterated that he personally "fought for this Office of the Special Inspector General." He asked if I would view my "job expansively" and "look at all misconduct, even when the evidence of wrongdoing could either upset individuals in the administration or their preferred narrative." I agreed, and I have.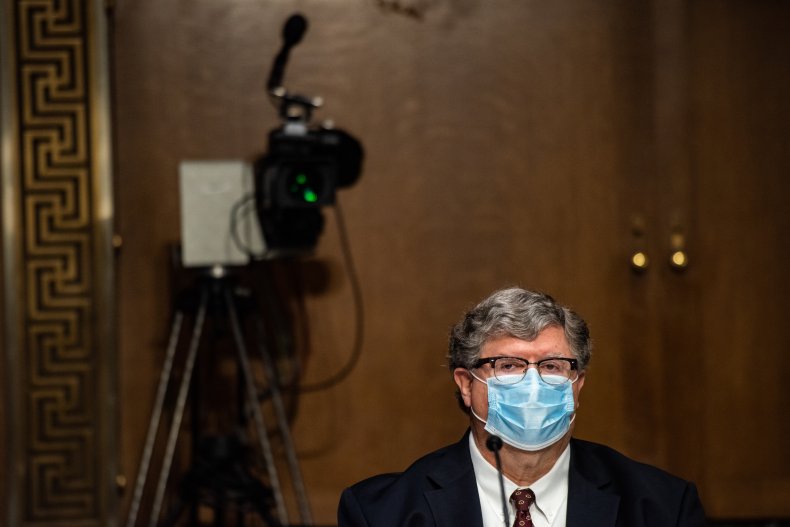 Senator Chuck Schumer (D-N.Y.) similarly stressed that he and other senators were "fighting for oversight, a new inspector general."
In March, Senator Mike Crapo (R-Idaho) asked Secretary Janet Yellen whether she could "guarantee that SIGPR will have the full backing of the Treasury to carry out proper oversight over any program established and managed by the Secretary—even if that program is continued through new legislation" (emphasis added). Like many others, the former chair of the Senate Banking Committee believed SIGPR's remit was broad.
To be sure, the CARES Act created other oversight entities, too. But they serve different functions than SIGPR. As each of its reports to date has made clear, SIGPR partners with law enforcement to prosecute those who have defrauded the Treasury. This prosecutorial posture sets SIGPR apart.
SIGPR has already signed formal partnerships with U.S. Attorneys' Offices and other agencies nationwide, and has developed dozens of investigative leads. Recently, SIGPR assisted the U.S. Attorney's Office for the District of South Dakota, which brought a fraud case implicating millions of dollars in relief funds. Yet, just as SIGPR was ramping up, it was told to close many of its operations down.
This is not what Congress intended. The reality is, we need more oversight, not less. There's plenty of critical oversight work to do, and we need the pandemic watchdog Congress fought for now more than ever.
I faced plenty of setbacks while serving as the General Services Administration IG for nearly a decade, and I knew coming into this job I would face more. But for a special IG to be effective, both the IG and Congress must be all in.
Congress can fix this. When the Department of Justice last issued an opinion attempting to restrict an IG's access to information, I supported the IG in congressional hearings. Congress passed legislation to override that Office of Legal Counsel opinion. The same must be done here.
Congress must pass legislation ensuring SIGPR's jurisdiction over all of Treasury's pandemic programs—past, present and future—so that the crooks who attempted to profit from the pandemic are brought to justice.
Let's unleash the watchdog.
Brian D. Miller is Special Inspector General for Pandemic Recovery.
The views expressed in this article are the writer's own.