Unlicensed Doctors Fill Need for Hispanic M.D.s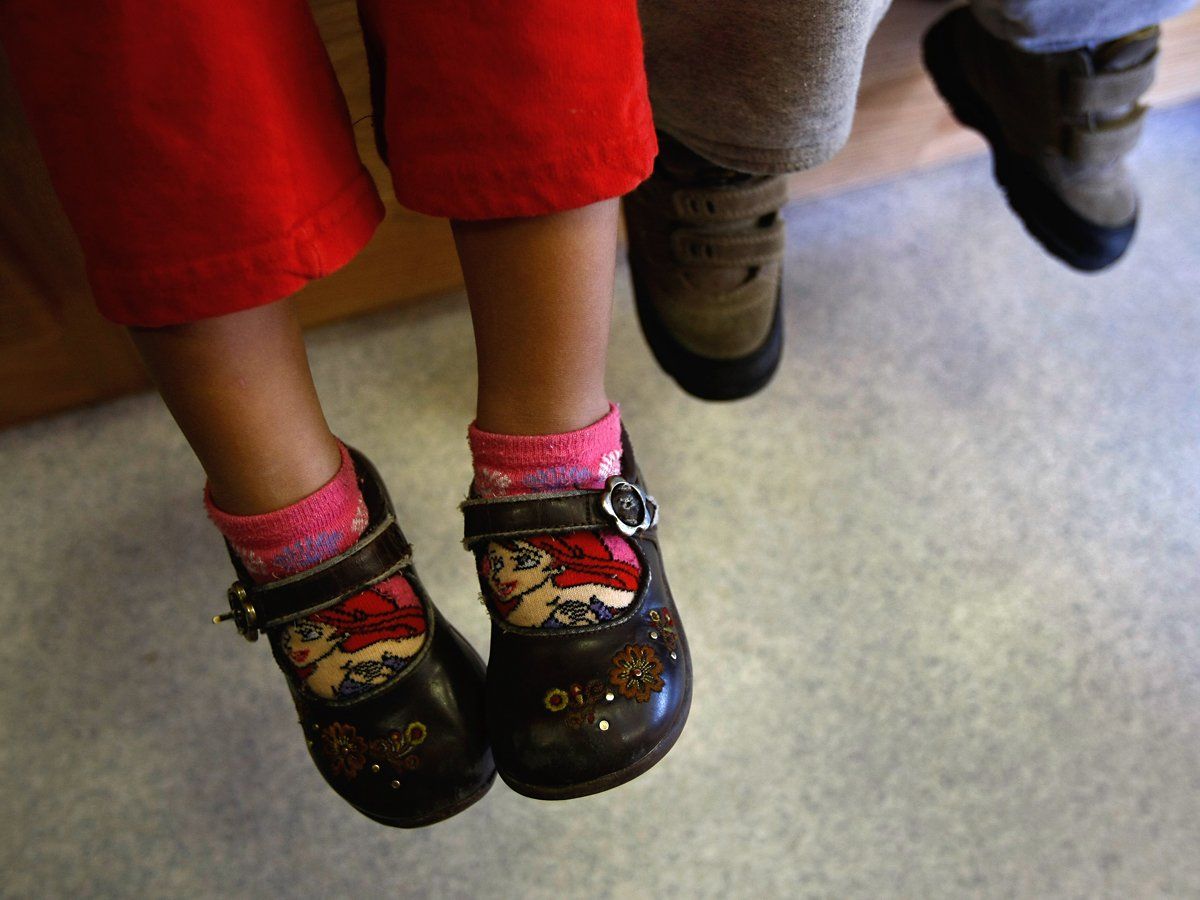 For years, Libia Marcos treated dental patients on the back balcony of her New Jersey home, using a mishmash of professional and homemade equipment. The bucket seat of an old car served as a dentist chair and plastic water bottles collected spittle, while a professional set of mirrors and hand-held tools explored the mouths of her patients. Marcos had been trained as a dentist in her native Peru, and even worked as a dental surgeon there before emigrating to the U.S. But establishing a legitimate practice here would have meant learning to speak English, repeating dental school, and passing a series of difficult and expensive exams, all of which would have taken years. No matter. Garfield, N.J., offered a seemingly endless market for her skills. The town had a thriving community of Hispanic immigrants. Many were undocumented, many more were uninsured, but all of them needed a Spanish-speaking dentist.
As she had in Peru, Marcos extracted teeth, filled cavities, and treated gum infections. Patients found her by word of mouth; they often haggled over prices but almost always paid cash. For a while, her practice thrived. But late last year, when she unwittingly offered to treat the toothache of an undercover agent, all of that came to an abrupt end.
Marcos wasn't the only unlicensed dentist arrested last year. She wasn't even the only unlicensed dentist arrested on her block. In recent years, in cities across the country, authorities have prosecuted dozens of unlicensed dentists and doctors with back-room medical operations. Many are charlatans, preying on the undocumented and uninsured. But at least some are legitimately trained medical professionals who say that language barriers, the high cost of licensing exams, and, in some cases, the need to repeat years of medical school have left legitimate practice out of their reach. Telling one from the other often falls to patients, many of whom are as desperate for medical care as they are to evade immigration officials. Too often, the guessing game has proved to be disastrous, or even deadly.
"We've had victims end up in the emergency room with serious mouth infections, and in other cities we've seen fatalities," says Larry DeMarzo, deputy director of New Jersey's Division of Consumer Affairs. DeMarzo's team of undercover investigators has nabbed 10 unlicensed dentists and a handful of unlicensed cosmetic surgeons in the past year alone. "Busting up illegal medical practices is one of our top priorities."
There are more than 200,000 foreign-born and foreign-educated doctors legally practicing in the U.S.—that's 24 percent of all U.S. doctors. But the vast majority of those "international medical graduates" (IMGs) hail from India, China, and Russia. Practically none come from Latin America. In fact, of the 10 most common countries from which IMGs hail, not one is a Latin American country. That's partly because all three of the tests that prospective medical residents must pass are administered in English only. And unlike schools in China and elsewhere, most Latin American medical schools still operate in their native tongue. "Medical schools in the U.S. all fall under a single system," says David Sirota, whose education-consulting company evaluates the foreign credentials of IMGs hoping to practice in the U.S. "That system has been copied in several countries, including India and Pakistan, but not so much in Latin America."
Still, thousands of Latin America–trained dentists and doctors have immigrated to the United States, spurred by a demand for Spanish-speaking medical professionals here and a dearth of opportunity in their home countries. In Mexico, for example, approximately 12,000 new physicians graduate every year, and there are only approximately 4,500 residency training spots available. One UCLA study found as many as 2,500 such doctors in Southern California alone, doctors who had completed medical school in Latin America, but without guidance or resources, could not obtain U.S. medical licenses. Some worked as nurses. Others found jobs in construction or waited tables. But a few, like Marcos, had set up back-room practices, treating fellow immigrants from the kitchens, basements, and garages of their bustling Hispanic communities.
Experts say there are a few big reasons to bring those doctors into the legal fold. One, Hispanics make up the largest minority group in the U.S. (15 percent of the total population and 53 percent of the foreign-born population, according to the most recent census data). Two, the United States' alarming shortage of primary-care physicians is particularly acute in Hispanic communities. And three, a growing body of evidence suggests that closing the language and culture gap between doctor and patient will go a long way toward improving care and lowering the disease burden in minority communities throughout the country.
It's no secret that Hispanic-Americans face disproportionate risks of ill health: they are 1.5 times more likely to suffer a stroke or develop Alzheimer's disease and face a significantly higher prevalence of obesity and hypertension than white Americans in each age group. Study after study shows that some of those problems might be the result of a culture gap between doctor and patient. Put simply: patients are much more willing and able to share information with and follow the orders of a doctor who speaks the same language as they do. Likewise, doctors who can question their patients firsthand, without the help of a translator, are more likely to unearth important diagnostic clues—an obscure detail from the patient's family history, for example, or a telling symptom that might otherwise have gone unreported. "Cultural nuances matter in medicine," says Patrick Dowling, associate director of UCLA's IMG program. "We know from experience that by understanding those nuances, the doctor makes fewer errors, the patient is more compliant, and the outcome is generally better."
In the proper setting, that is. Detectives whose job it is to track down unlicensed professionals point out that in a dingy basement with makeshift tools, even the best-trained doctor can still do more harm than good. "The trouble is, even a trained professional couldn't do a safe job in the conditions we've seen," says DeMarzo. "No matter how much experience you have, you still need sterile conditions and the right equipment, and these guys don't have any of that."
After her arrest, Marcos hired a consulting firm to evaluate her medical credentials. Her graduate degree combined with her experience as a dental surgeon made her the functional equivalent of a medical dentist or D.M.D., the company told her. But if she wanted a U.S. license, she would need to redo all of that training, plus learn to speak better English. She opted to retire instead.
Read this story in Spanish
More on Hispanics, Health Care and the Great American Divide
For Hispanics, One Size Does Not Fit All
Complete Coverage