Unlicensed Teen Accidentally Runs Over, Kills 1-Year-Old Brother in Driveway
An unlicensed teen accidentally ran over and killed his 1-year-old brother with the family car in eastern Florida, police said.
The Jacksonville Sheriff's Office said it responded to the scene at the 9500 block of Little John Road in Sherwood Park around 3:45 p.m. Thursday afternoon.
The teen was reportedly moving a black SUV in the driveway when he hit his younger brother, who was taken to a hospital, where he died.
Neighbors told WJAX-TV that someone who witnessed the incident across the street ran over to try CPR but was unsuccessful.
"I just feel so sorry for the entire family and prayers and everything will go out to them," Mae Fred Haynes said. "It's tragic and it's an accident. It's unfortunately an accident. But you have to remember—that son will remember that forever."
Detectives say the adults involved were not fully cooperating with the investigation.
The Department of Children and Families will also investigate.
No charges have been filed at this time.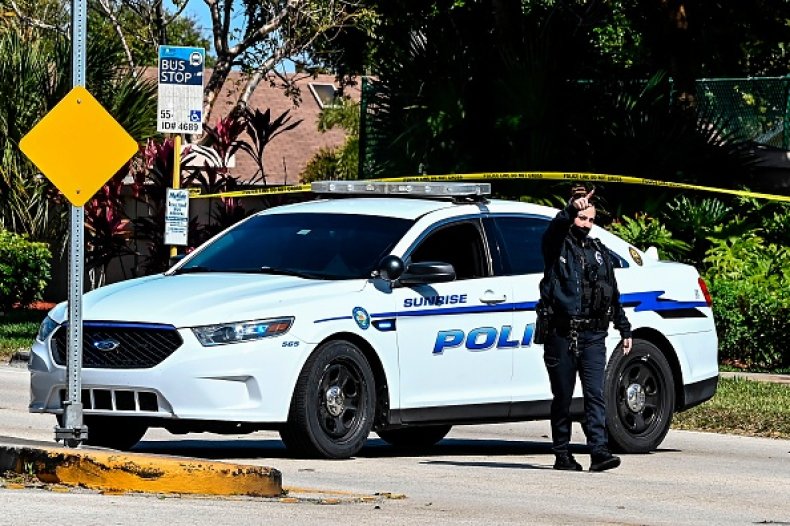 Earlier this summer, two similar tragedies occurred in Utah after a 1-year-old and a 2-year-old were struck in two separate accidents.
On June 10, paramedics responded to a report of a person struck by a car at a home in Clearfield. First responders discovered the person was a 1-year-old child. They were unable to save the infant.
Police said a family member was moving a car and thought the child was behind a fence. Investigators believe the incident to be an accident as well. Authorities said no further information about the incident will be released.
Days later, a 2-year-old was fatally struck in Payson by a family member who was moving a vehicle in the driveway over the Fourth of July weekend.
Police and emergency responders were called to an auto-pedestrian accident when 2-year-old Levi Martinez was hit by the car as the family was preparing to set off fireworks. The driver was unable to see the child in front of the vehicle.
Despite lifesaving measures, police said Levi died from the trauma suffered in the accident.
"While toxicology results are pending for the driver, there is no indication that this was anything other than a tragic accident," Payson Police said. "All parties present, including the driver, were cooperative with the investigation."
A GoFundMe page was established for Levi, who was described as a "bright, happy, shy, and loving little boy." The fundraiser has raised more than $7,600, which will go to the cost of the child's memorial.