Unlike Trump, President's Pastors Condemn Alt Right at Charlottesville Without Reservation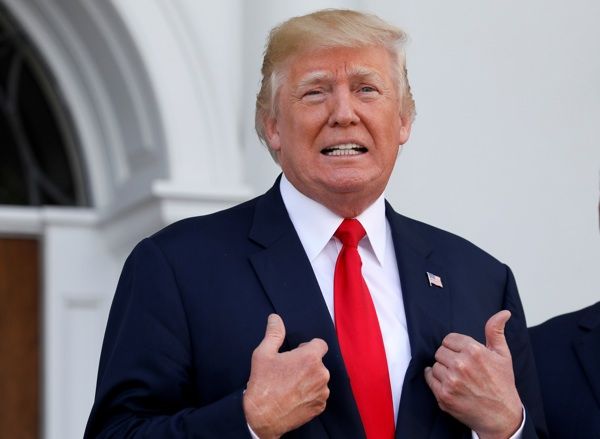 While President Donald Trump failed to single out white nationalists and the alt-right in his condemnation of Saturday's violence in Charlottesville, Trump's faith advisers were not so reticent.
Members of Trump's evangelical advisory board who advise the president on religious issues, condemned the rally in Virginia, in which a woman was killed and dozens were injured when a car rammed into a crowd of counter-protesters.
"I condemn the forces of white nationalism, white supremacy and anti-Semitism that divide our country today and I also condemn those who seek to politicize it all for their political gain," said minister Samuel Rodriguez, who took part in Trump's inauguration, as quoted by CNN.
"Unless, we bridge this senseless and partisan divide there will be more horrors to come. It's on each of us to be a part of solution and it begins with turning our political swords into plowshares. We must begin to work together to heal our nation," he added.
Ronnie Floyd, senior pastor of Cross Church in northwest Arkansas and a member of Trump's evangelical advisory board, said, as quoted by the network, that the protesters at Saturday's rally did not "represent in any form or way the Christian faith or the values followers of Jesus stand for."
"In fact, white nationalism and white supremacism are anathema to the teachings of Christ, who called us to love and to serve our neighbor — regardless of skin color, gender or religion — to give up our life for our friends and to even love our enemies."
Writing in evangelical flagship magazine Christianity Today, pastor and author Ed Stetzer condemned Trump's hesitation in criticizing white nationalists.
"Now, there are certainly bad people on all sides, but there are not "many sides" to this issue—this was a gathering of the alt-right and, whether you supported now-President Trump or not, there is no question they have been emboldened by his election," he wrote.
"So, as a white evangelical, part of a demographic category who disproportionally supported President Trump, let me start by saying this movement is antithetical to the gospel. It is an abomination to all that we stand for, and it must be condemned on every level of leadership in the Church. There is no room for waffling. We cannot sit in silence hoping this will pass."
Several leading white nationalist organizations in the U.S. portray themselves as defenders of America's Christian heritage. Hundreds of faith leaders were among those involved in counter-demonstrations in Charlottesville Saturday.