Unlike Tokyo Olympics, U.S. Olympians Are 100 Percent Vaccinated Ahead of Beijing Games
The top doctor for the U.S. Olympic team confirmed Thursday that all of the athletes who will be traveling to compete in the upcoming Beijing Winter Olympics are fully vaccinated, a jump from last year's Summer Games in Tokyo when about 83 percent were vaccinated.
Chief Medical Officer of the U.S. Olympic and Paralympic Committee Jonathan Finnoff told The Associated Press on Thursday that all the athletes were vaccinated, and none requested a medical exemption.
The Winter Olympic teams are made up of about 240 athletes, a smaller group than the 613 that participated in last summer's Olympics. Finnoff said about 100 were not vaccinated for the games in Tokyo.
Team USA announced a vaccine requirement to participate in future games in September, with a December 1 deadline in place for potential Team USA athletes. Weeks later, the International Olympic Committee announced a vaccine mandate for athletes in the Beijing Games along with a 21-day quarantine for any unvaccinated athletes upon their arrival in China.
Finnoff told the AP that the potential quarantine, combined with education from Team USA officials to inform potential Olympic and Paralympic athletes "really resonated with the athletes."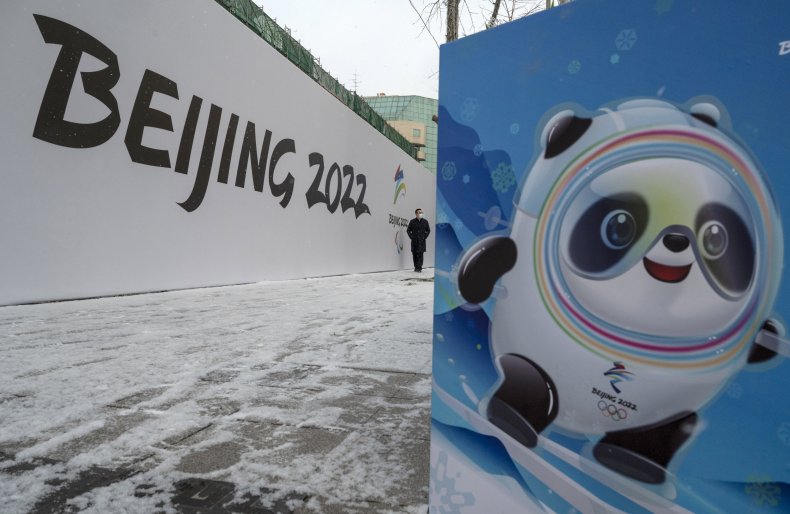 Flights to Beijing and pre-departure COVID testing are in the process of being scheduled for the athletes. They are required to submit two negative tests within 96 and 72 hours of their flight, the AP reported.
Earlier this week, an internet watchdog group warned Team USA athletes that an app expected to be used frequently by those at the Olympics has security flaws that could expose their personal or medical information to hackers. Citizen Lab recommended athletes take "burner phones" to use the app on to protect their information.
Wednesday, longtime Olympics broadcaster NBC announced that it would not be sending its announcers to cover the events in person, citing COVID concerns from traveling and being in public so frequently. The announcers will cover the games by broadcasting their commentary while watching feeds of the events from an NBC facility in Connecticut.
Tuesday, human rights groups warned athletes of criticizing China and its government, or participating in protests while they are in Beijing or while competing over concerns the athletes could be detained and prosecuted.
Athletes are allowed to speak freely to journalists and on social media, but they were warned against performing political protests during medal ceremonies.
The U.S. and several other countries have announced diplomatic boycotts of the upcoming Olympics over China's record on human rights, especially its reported treatment of ethnic minorities like Uyghur Muslims in the country. Government officials from over a dozen countries will not attend the games, with many countries citing decisions made by China's government or COVID concerns as the main reasons for skipping the Olympics.