Playing card games with family members can be a serious business. Competitive spirits run high irrespective of age and decisions are contested more often than a pass interference call in the NFL.
The holiday season is particularly fertile ground for heated debates, as Utah Jazz star Donovan Mitchell found out this week when he took to Twitter to clarify the rules of the popular card game UNO.
"Do you have to say 'Uno out' when you play your last card in @realUNOgame? Heated debate with the family right now," Mitchell, who earned his first All-Star selection this year, tweeted on Tuesday.
For those not familiar with the game, UNO is a card game in which players aim to be the first to "go out" (i.e. get rid of their last card) and so win the hand. Points are scored for the cards still held by the other players. The first player to score 500 points, which normally takes several hands, wins the game.
A player playing his next-to-last card must call out "UNO" to alert fellow players he or she has just one card left. If a player does not call "UNO", before the next player in sequence takes a turn, he or she must draw two cards as penalty.
Mitchell's poll received almost 57,000 votes with 61.9 percent of respondent indicating players had follow a similar procedure when playing their last card, by calling "UNO out". However, there is no such rule, as the game official account made clear on Twitter, as it waded into the debate.
"While calling 'UNO Out' when you play your last card is a popular House Rule, it's not required. UNO has spoken," the tweet read.
Most of those replying to Mitchell had already pointed out that there was indeed no need to call "UNO out" when playing the last card. In fact, several replies suggested calling "UNO out" may be a practice a lot more obscure than the Jazz star may have thought, with plenty of people on Twitter indicating they had never heard of the rule to begin with.
Mitchell did not specify whether he was the one thinking the practice was part of the official rulebook, or whether he was simply trying to prove one his family members wrong.
Either way, UNO's official ruling should have eliminated any potential controversy.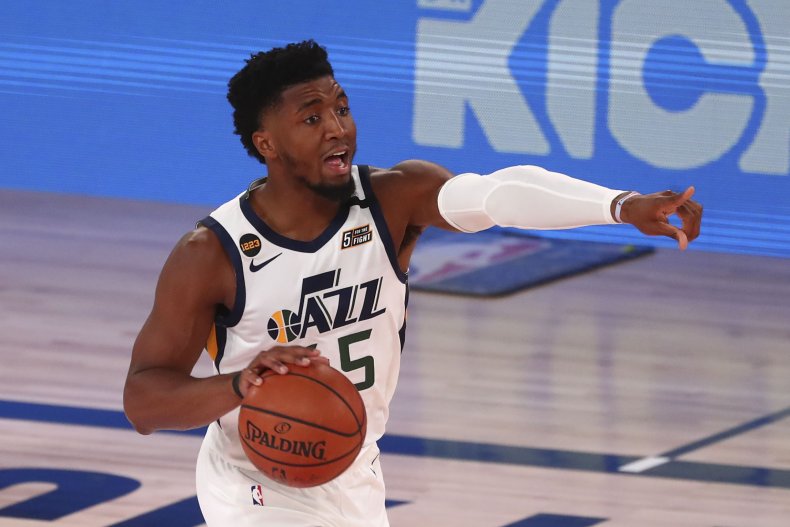 Uncommon Knowledge
Newsweek is committed to challenging conventional wisdom and finding connections in the search for common ground.
Newsweek is committed to challenging conventional wisdom and finding connections in the search for common ground.
About the writer
Dan Cancian is currently a reporter for Newsweek based in London, England. Prior to joining Newsweek in January 2018, he was a news and business reporter at International Business Times UK. Dan has also written for The Guardian and The Observer.