Unpaid Interns Are Younger Than You Think — and Older, Too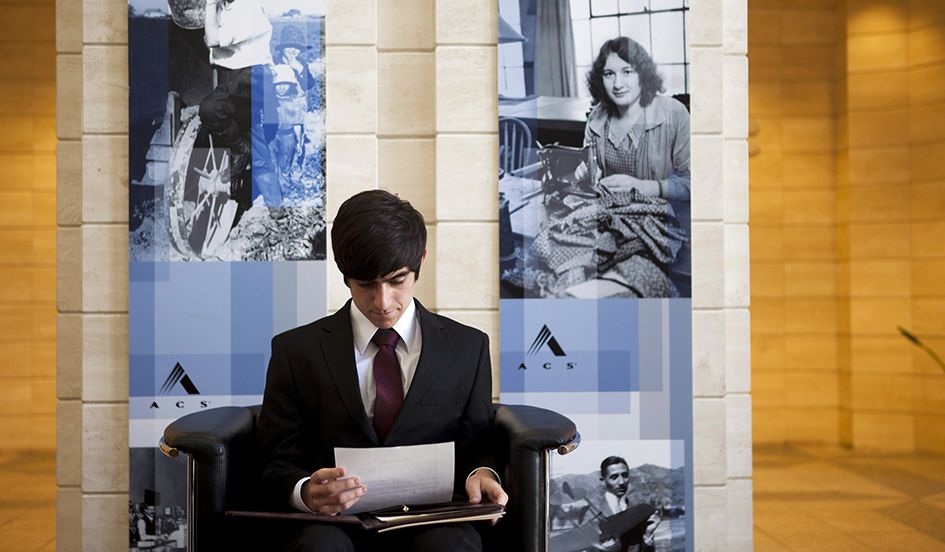 A recent NBCNews.com report tackles a widely covered trend — unpaid intenships — but finds them thriving amongst a largely unreported demographic: high schoolers. Such is the case with Max Novick, a 16-year-old aspiring filmmaker in Long Island whose resume boasts four pages of unpaid experience, and Aaron Haney, an 18-year-old intern at an orthopedic practice.
Those ambitious teens fit squarely with the results of a recent survey by Millennial Branding and Internships.com, which claims that 77 percent of high school students are "either extremely or very interested in volunteering to gain work experience," and that 55 percent are under parental pressure to gain professional experience before graduating. Half of the companies surveyed said they were creating internship programs specifically aimed at high school kids. "Officials ensconced in the 'career centers' at local high schools have noticed an increasing number of kids taking internships—and wanting them," NBC's Nona Willis Aronowitz reports.
But just as rampant unpaid labor steals its way into high schools, it's also snatching up older and older demographic. In February, The New York Times' Alex Williams chronicled the plight of aging twenty-somethings — four, five, six years out of college — spinning their wheels in a cycle of unpaid internships that never culminate in a salary. (And some are even older. Eric Glatt, one of the plaintiffs who sued Fox Searchlight Pictures after an unpaid internship on the set of Black Swan, was approaching 40 during that experience.) Williams reports:
Like other 20-somethings seeking a career foothold, Andrew Lang, a graduate of Penn State, took an internship at an upstart Beverly Hills production company at age 29 as a way of breaking into movie production. It didn't pay, but he hoped the exposure would open doors. [ … ]

A year later, Mr. Lang is on his fourth internship, this time for a company that produces reality TV shows. While this internship at least pays him (he makes $10 an hour, with few perks), Mr. Lang feels no closer to a real job and worries about being an intern forever. "No one hires interns," said Mr. Lang, who sees himself as part of a "revolving class of people" who can't break free of the intern cycle. "Is this any way to live?"
Interns are getting younger, and they're also getting older. If that seems like a contradiction in terms, it's not.
Those dueling trends are an indicator of the extent to which the unpaid internship, once regarded as the purview of ambitious undergraduates, has burrowed its thorny claws into all sectors of the labor market, replacing entry-level positions with "educational" opportunities and convincing 16-year-olds like Novick to hop on the hamster wheel as early as possible lest he end up a 29-year-old serial intern, like Lang. The high schoolers, in other words, might well see uncompensated thirty-somethings as an ominous enough warning call. But the arms race for experience carries worrisome implications for any job-seeker. It highlights another dirty truth: you need not be over 16 to be doing the work that would otherwise go to a paid, entry-level employee.
On this point, the Labor Department guidelines know no age stipulations. Fact Sheet #71, which sets out the legal basis under which a company may use unpaid interns, explains that the intern must "not displace regular employees" and provide "no immediate advantage" to the employer. We're sending kids into the professional labor sphere earlier than ever — we may as well educate them on the labor laws when they're hardly old enough to drive, too.