Is Twitter Censoring Anti-abortion Movie 'Unplanned'? Website Denies Account Tampering After Conservative Outrage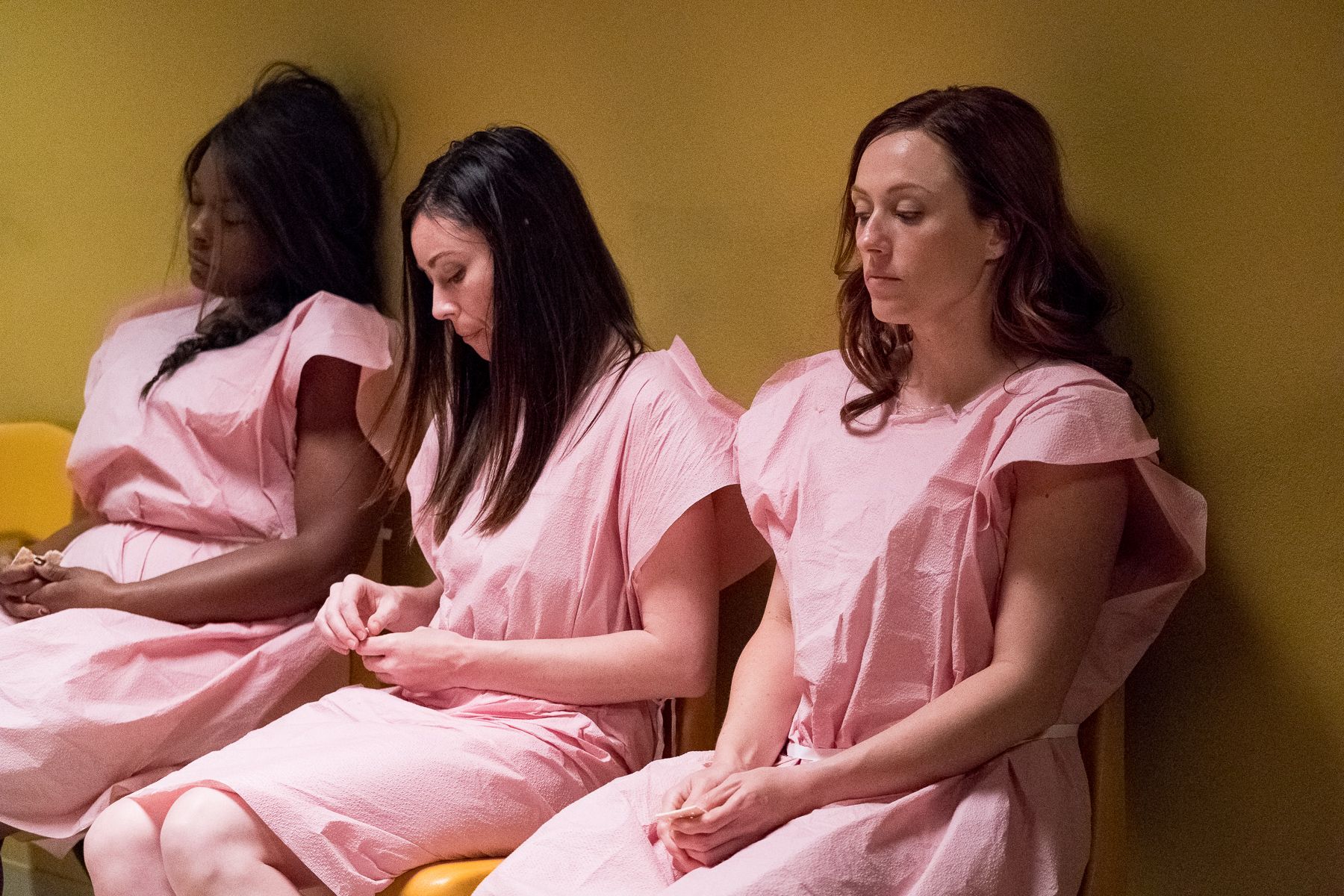 Twitter has responded to criticism after the brief suspension of an account linked to the anti-abortion movie Unplanned, denying tampering with account activity.
Released on Friday by Pure Flix, the movie adapts the story of ex-Planned Parenthood director Abby Johnson, who became an anti-abortion activist after witnessing a termination. The Hollywood Reporter confirmed the account for the film was restored after an error on Saturday.
Overnight, speculation mounted that the Unplanned movie's account was being censored. Some conservative users claimed they were forcefully stopped from following it.
Users noted the profile's follower count appeared to be fluctuating. "Where did 50K followers of #unplannedmovie go?" the film's account complained in a post yesterday. Donald Trump Jr. retweeted one Twitter user who posted a video appearing to show the issue in action.
"So it appears that @Twitter has reset the @UnplannedMovie follower count. We had well over 100K and now we have this. What is going on, @jack?," Johnson herself noted yesterday.
Mike Tokes, a self-described political strategist, fumed: "First @UnplannedMovie's Twitter account was suspended, and now Twitter unilaterally removed roughly 85,000 of their followers. Many users who followed the account are saying they have somehow unfollowed, and cannot follow them again. This is conservative censorship." The post was shared close to 2,000 times.
Now, Twitter has denied the movie's account was being intentionally censored.
The company told Newsweek the page was initially suspended by mistake due to a suspected ban evasion. It said follower counts can often take up to 24 hours to stabilize following a suspension and that any issues with page follows should also be resolved shortly.
"We enforce the Twitter Rules impartially for all users, regardless of their background or political affiliation," a Twitter spokesperson said in a brief statement, via email.
Indeed, the official account for the film appeared to confirm Twitter's statement today. "It looks like we're back to normal—and up to almost 200k!" it wrote in a post, now shared hundreds of times.
On Twitter, some outraged users claimed, without any evidence, the suspension of the Unplanned account was evidence of shadowbanning, a term used to describe the stealthy silencing of user content without warning. In response, Twitter directed Newsweek to a blog that was first released in July last year.
"We do not shadow ban," the post proclaimed. "You are always able to see the tweets from accounts you follow (although you may have to do more work to find them, like go directly to their profile). And we certainly don't shadow ban based on political viewpoints or ideology. We do rank tweets and search results."
According to Box Office Mojo, the film's distributor Pure Flix has also released God's Not Dead 2, The Case for Christ and Hillary's America: The Secret History of the Democratic Party.
Ads for the R-rated movie were recently rejected by several cable networks. The flick's co-director told The Hollywood Reporter on Saturday: "It's a sad state of affairs when the right to free speech gets shut down with the flick of a switch."
In a statement, the movie's filmmakers Chuck Konzelman and Cary Solomon told Newsweek: "Whether we're being attacked by Twitter's management based on their on their own bias, or whether they're shutting us down at the recommendation of leftist opponents, neither answer is acceptable.
"If Twitter wishes to become a forum only for left-leaning dialog, that's fine: they just can't simultaneously claim—to the world in general and federally communications regulators in particular—that they are open and fair, and allow free speech for all."
This article has been updated with additional comment.