Unprovoked Assault on Nashville News Team by Unidentified Man Captured on Video
An unidentified individual in Tennessee physically attacked a member of a Nashville television news crew on Sunday. The attack was captured on video which was posted to social media.
WSMV consumer investigative reporter Caresse Jackman and a photojournalist were approached by the individual as they were working on a story. The man grabbed the camera and allegedly struck the photojournalist before falling onto the ground.
"I grabbed my phone to document it and told the man to leave my colleague alone," Jackman tweeted. "The man then punched my coworker. We got away, went to a safe location to call our managers and also called police. We're okay. If you've seen this man or know him—please call MNPD [Metropolitan Nashville Police Department]."
"Detectives from the MNPD's Hermitage Precinct are actively investigating this matter and are working to confirm the identity of the man who assaulted the photojournalist," said the MNPD in a statement sent to Newsweek on Tuesday.
In a second version of the events—also posted by Jackman—the individual can be heard to tell the photojournalist "I told you" before grabbing at the camera.
According to WSMV, Nashville police believe the individual lives in the area near where the incident occurred, but have not yet ascertained the man's identity.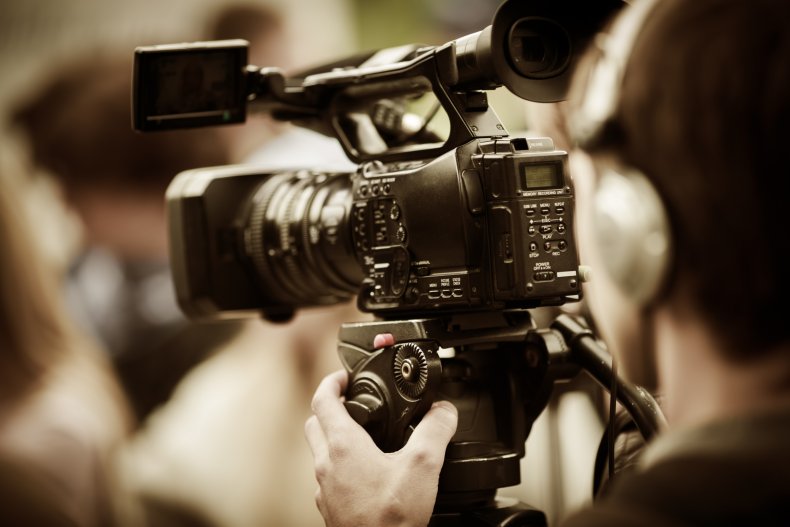 Other incidents of aggression towards journalists have occurred in October. At a campaign event for President Donald Trump, a reporter in Duluth, Minnesota was assaulted by an individual claiming to be a Trump supporter.
Duane Waldriff, 70, was confronting a group of counter-protesters showing support for Democratic presidential nominee Joe Biden when the incident occurred. "You guys want to peaceful?" Waldriff said. "Be peaceful! You want to be violent? Come to me!"
Waldriff then knocked a camera phone out of the hands of WCCO photojournalist Dymanh Chhoun. Chhoun was not injured. Waldriff was cited for disorderly conduct and misdemeanor assault in connection with the incident.
"Our office looked at all currently available evidence and asked the Duluth Police Department to issue a citation based on our review," said Duluth City Attorney Rebecca St. George in a Thursday statement. "We take all criminal matters very seriously, and will prosecute this case accordingly."
Reporter Jacob Kornbluh was attacked on Wednesday by a mob of Orthodox Jews while covering a protest over coronavirus protocol crackdowns in Brooklyn, New York. Kornbluh said the assault was encouraged by protest leader Harold "Heshy" Tischler.
"I was just brutally assaulted, hit in the head, and kicked at by an angry crowd of hundreds of community members of the Boro Park protest—while yelling at me 'Nazi' and 'Hitler'—after Heshy Tischler recognized me and ordered the crowd to chase me down the street," Kornbluh tweeted Wednesday.
According to the New York Police Department, Tischler was arrested for inciting to riot and unlawful imprisonment in connection with the attack on Kornbluh.
Some Jewish leaders decried the attack on Kornbluh. "We are unified in our outrage and deep concern about the violence and incitement directed at Jacob [Kornbluh] for his valuable reporting," said a Monday joint statement from Jewish Democratic Council of America Executive Director Halie Soifer and Republican Jewish Coalition Executive Director Matt Brooks.
"We stand together with Jacob, condemn those threatening violence, and call for this upheaval and vilification of a respected journalist to come to an immediate end," the statement added.
Updated 9:19 p.m. EST 10/13/2020: This story has been updated with a statement from the Metropolitan Nashville Police Department.