Unseen Letters from JFK's Sister Rosemary Reveal How Lobotomy Debilitated Her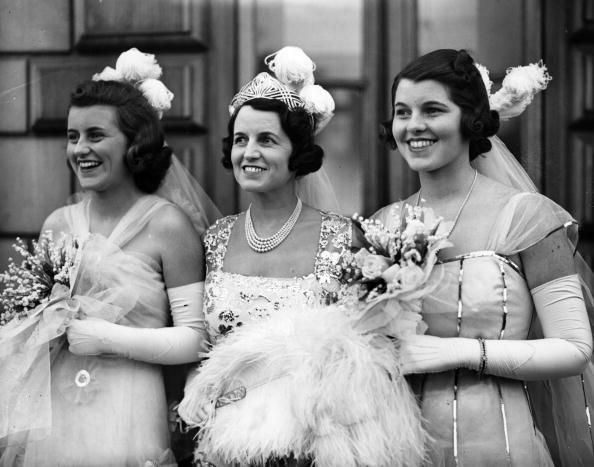 Rosemary Kennedy, John F. Kennedy's sister, would have celebrated her 100th birthday on Thursday. Kennedy was described as a vivacious and sweet young woman before she was lobotomized at the age of 23.
In November 1941, her father, Joseph P. Kennedy, decided that she would undergo a prefrontal lobotomy, a procedure that left her with a severe mental disability. She required constant care for the rest of her life and lived in an institution in Wisconsin until she died, in 2005, at the age of 86. Unseen letters released by People on Thursday offer a new look into the tragic life of the Hidden Kennedy.
When she was 20, Kennedy was sent to Ireland and England for three weeks in 1938 and placed in the care of Dorothy Smyth, a young Irish woman hired by the Kennedy family to take care of their daughter. When Kennedy left Ireland, she would write to Smyth about her adventures in Europe. It was not uncommon for Kennedy to keep in contact with her caretakers.
Kate Larson, biographer and author of The Hidden Kennedy, said, "For Rosemary, many of these hired companions were substitute girlfriends." She explains that Kennedy often became emotionally attached and signed her letters, "Best Love from your darling Sweetheart," and "Lots of Love and Kisses." The tone in her letters is "innocent" and childlike, a testament to how young she truly was.
"The letters are important because they reflect Rosemary as much younger, intellectually, than her 20 years and that she had a full life and her family included her," Larson said. "They were written before Rosemary's lobotomy, and they reveal the loss more acutely."
When Smyth died in the 1960s, her family kept these letters as part of their "family history," Michael Fisher, 66, Smyth's nephew and a journalist, told People. He described the letters as holding a "childlike innocence." The letters were returned to Kennedy's family in the '90s.
"When you read the letters or look at the pictures of her going to a ball in London in a formal dress when she was introduced to society and then you reflect on her lobotomy, that is the story of Rosemary," Fisher said.
Larson, who is scheduled to speak at Kennedy's birthplace, the John F. Kennedy Historic Site in Brookline, Massachusetts, on Thursday, believes that these letters reveal new information about a woman who was kept from the public. "Rosemary's voice had been silenced for so long and she would want her voice to be heard," Larson told People.
"People with disabilities have voices too and they deserve to be heard," she continued. "Rosemary needs to be heard and to remind the public about what happened to her and the way the world was, not so long ago."