'Unseen Waterloo' Exhibition Shows the Humanity Behind the Battle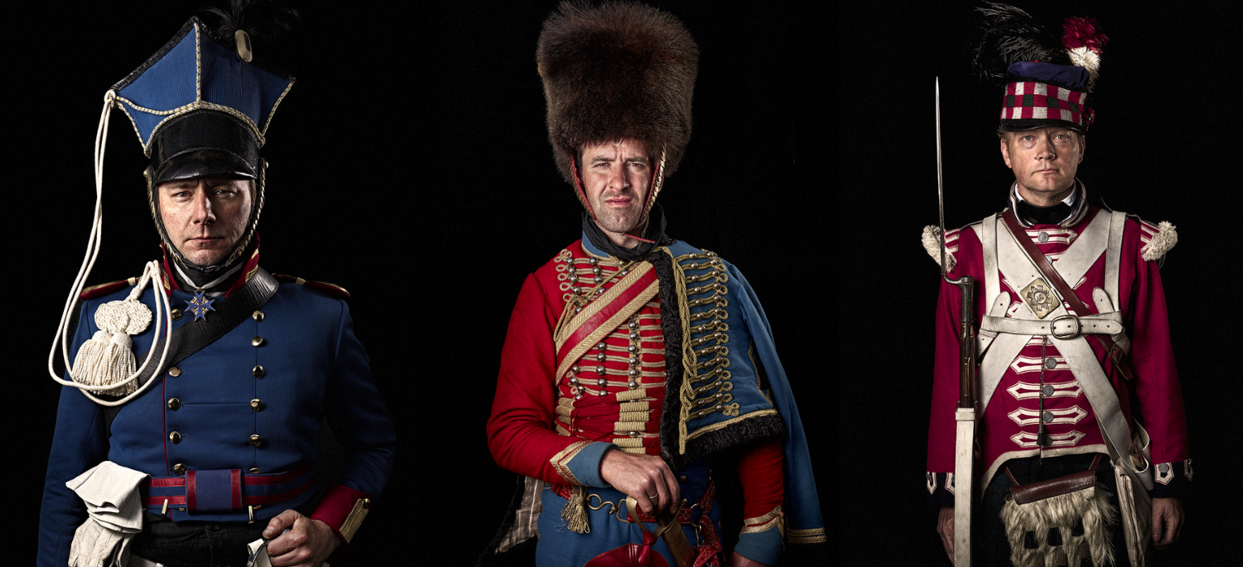 A few years ago I wrote a book about Waterloo. Called Dancing Into Battle, it viewed the most famous of 19th-century military clashes from the vantage point offered by the frantic social life of British expats in Brussels.
Before Napoleon escaped from Elba and embarked upon the Hundred Days, the sort of people who appear in Jane Austen's novels believed that peace had broken out and that they could live cheaply (and beyond the reach of their creditors) on the Continent. The famous Duchess of Richmond's Ball, on the eve of the Battle of Quatre Bras, two days before Waterloo, was just one of many such social events.
The 200th anniversary of the battle has forced me to brush up my Waterloo lore as I was asked to write a prefatory essay to an exhibition of photographs called Unseen Waterloo taking place at Somerset House in London.
Now, anyone who visited the Tate's recent exhibition Salt & Silver: Early Photography 1840-1860 will know that photographs only began to appear at the end of the 1830s. Alas, Unseen Waterloo has not discovered a cache predating those by a quarter of century.
Instead what photographer Sam Faulkner has done is depict the men who fought and died at Waterloo as they would have looked had they, like those who fought and died a century later in Flanders, had their pictures taken as keepsakes for those at home. For the past five years Faulkner has travelled to Belgium to document the annual re-enactment of the battle that, during a single summer's day, decided the course of European history for a century to come.
It is as if someone had erected a ritzy photo booth on the battlefield itself and asked the combatants to step in before the conflict. It is a genre that Faulkner likes to call Creative Reportage.
Nineteenth-century portrait photography is endlessly fascinating and I can look long at the work of Nadar and still find things to discover: the wild staring eyes and tight, creased half-unbuttoned waistcoat in the famous picture of Baudelaire, the almost caricatural way in which the permed head of Berlioz perches atop a cloth-wound neck.
There is an engaging paradox about capturing an instant that is the sum of all the instants of the subject's life to that point, to create an image that remains to be consulted years, decades and generations afterwards.
Unseen Waterloo offers a parade of human faces, peering out from life-size photographs hung in the grand riparian rooms of Somerset House, with character written into every fleshy jowl, laconic half-smile, narrowed eye and smoke-smeared cheek. On the whole the pose is rigid and the composition that of a police line-up.
This uniformity of presentation is both a commentary on our largely statistical understanding of the battle that views men as components of units, and simultaneously an invitation to discover each character as an individual. We are, of course, aware that these are re-enactors, an interesting breed in themselves; but the straightforward documentary composition of the pictures avoids descent into pastiche of a Georgette Heyer/Quality Street tin variety.
But it is also about the spectacle of battle, and the gorgeous gaudy uniforms.
Bernard Buffet, the French figurative painter, once did a series of paintings called Les Plaisirs de la Guerre. "One thing that struck me about the Empire, the first Empire, was that actually they enjoyed fighting wars," he said. "It was beautiful. They wore elegant clothes to fight in. For them war was a party." Although I am not sure I follow Buffet's analysis of the Napoleonic wars as a party, Sam Faulkner's photographs show they certainly knew how to dress for it. And if the success of the Sharpe franchise is anything to go by, this should be a popular show this summer.