'Unsolved Mysteries': Viewers Defend Rob Endres from Murder Accusation
Netflix's true crime reboot Unsolved Mysteries is currently in its fourth day on the top of the Netflix series charts in the U.S., and one person has emerged as the breakout figure of the first six episodes.
In "13 Minutes," the second episode of Unsolved Mysteries, viewers met Rob Endres, the husband of Patrice Endres, whose skeletal remains were found in 2005, a year after she had disappeared from her salon. In that episode, viewers found themselves shocked by the revelation that Rob Endres has carried around his wife's skull for some time, and that he used to sleep with her cremains.
Users have taken to Twitter and Reddit en masse to label Endres "creepy" and "a psychopath" they have also pointed to his marital troubles with Patrice, his degree in criminology, and his strained relationship with Patrice's son Pistol as evidence that he may have killed her.
However, other users have taken to social media to counter this, pointing out that he has never been charged with anything, and that no one should make up their mind about a person's guilt or innocence based on a few minutes of television, especially in a case where there is so much we do not know.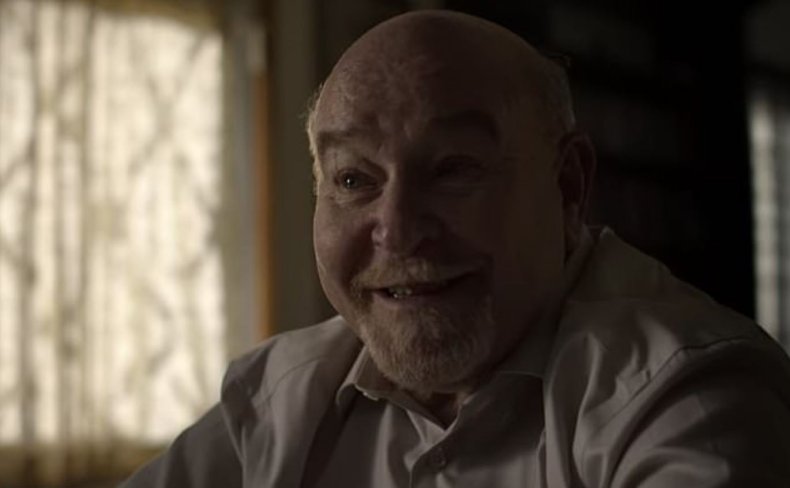 Writing on Reddit, for example, one Unsolved Mysteries viewer wrote there had been "a ton of conjecture on the way Rob comes across in a 45-minute documentary to conclude he's a 'sociopath' when, very sincerely, he could just be a guy whose wife was kidnapped and murdered and is not acting the way you want him to. I mean, just imagine he's totally innocent, imaging having to read such leaps about yourself."
They added: "Could Rob be involved? Yes. Is breaking down his facial expressions to prove his guilt sane or reasonable? No. There is no evidence against Rob other than that: He comes across as creepy in the episode, he comes across as controlling in the episode.... the episode leaves out a lot of information - it wants you to be suspicious of him."
Another Reddit user also warned true crime fans to be wary that these show's prime motive is to be entertaining, not to provide an objective collection of the facts. They wrote: "He's the easiest suspect and a lot of his behavior is extremely suspicious, but also he has an alibi and the UM episode may have edited his comments to make him more suspicious for entertainment purposes. For instance, the Rey Rivera episode leaves out a lot of info that would indicate suicide because murder is a more intriguing possibility.
"I just know in my time following true crime, I've seen a few cases where it seemed someone was such a perfect suspect, and then it turned out they were just an innocent weirdo."
In the comments for this post, another possible theory emerges that suggests a possibility never explored in the episode: "The actual crime sounds like a crime of opportunity to me. Mid day, busy street, popular business with foot traffic, eye witnesses of an unknown car and two people outside... no one premeditates a kidnapping and murder in that situation because it would be absolutely stupid to risk it."
Viewers with any information about the killing of Patrice Endres can leave a tip at unsolved.com. Unsolved Mysteries is streaming now on Netflix.