Out of all the people who appear in Netflix's Unsolved Mysteries, Rob Endres is probably the one who has generated the most social media comments. The husband of Patrice Endres, whose murder provides the subject of Episode 2, has been accused by many of murdering her based only on what they call his "creepy behaviour."
After the "13 Minutes" Unsolved Mysteries episode revealed that Rob Endres had a bad relationship with Patrice's son Pistol Black, and that at one point Endres carried his wife's skull around, many have seen him as the obvious culprit of the murder.
Speaking to Entertainment Weekly, Unsolved Mysteries co-creator Terry Dunn Meurer pointed out that there is a reason why he has never been charged with anything. She said: "Our goal is to present a balanced story, and I don't express opinions because I don't know.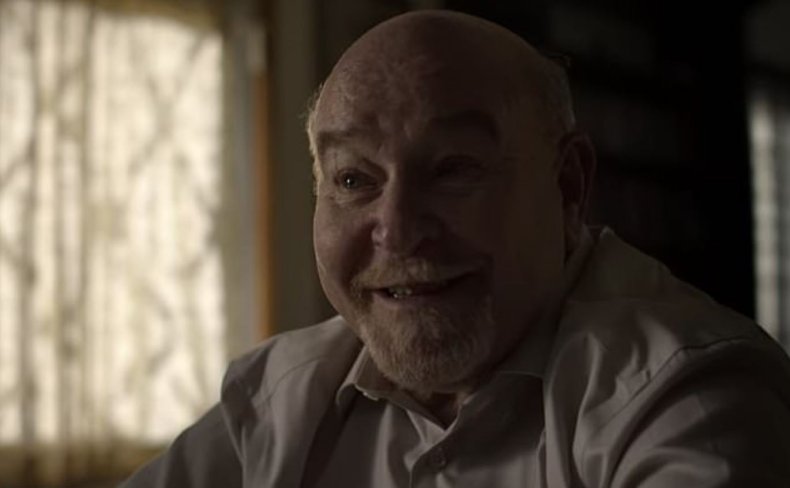 "We respect Rob and appreciate that he was willing to tell his story. We respect the fact that the police department did thoroughly investigate him and they couldn't find any connection to Patrice's abduction and murder. I don't like to speculate because we are here only to present the facts as we hear them."
Meurer also admitted that the team had decided to leave out a detail that painted Endres in a more positive light. She added: "I know that he really loved Patrice. He's actually remarried now, to a lovely woman, which is one of the things we didn't talk about in the episode. We didn't include her in the episode because she wasn't around and didn't know Patrice."
Her comments also drew attention to the fact that Unsolved Mysteries is an edited program, which brings together the interviews to tell a certain story. She said: "We had to make some choices. We tried to present the best pieces of the interviews to help tell the story. We also develop these people as characters, and Rob is a character."
She also noted: "I do believe that Rob was authentic in his interview, and I believe he spoke his mind. I think his character is portrayed authentically."
This is unlikely to stop Unsolved Mysteries viewers and true crime fans from speculating about Rob Endres' role in his wife's death. Recently, for example, Twitter users have been comparing him to Carole Baskin from Tiger King, another person who social media users are convinced murdered her husband, despite police never being able to find any proof and the Big Cat Rescue owner repeatedly denying any involvement.
One viewer tweeted: "Has anyone else watched episode 2 of #UnsolvedMysteries?I'm just going to go ahead and assume Rob Endres is the new Carole Baskin," while another wrote, "Rob Endres makes Carole Baskin look like Glinda the good witch."
Unsolved Mysteries is streaming now on Netflix.