'Unsolved Mysteries': How to Watch Original Robert Stack Series For Free
Unsolved Mysteries has already become a true crime obsession for many Netflix subscribers, but as the first season has only six episodes, many binged them all over the weekend and have been left wanting more spooky and mysteries cases to try and solve. Luckily, the original series, which ran from 1987 to 2010, has nearly 600 episodes to keep true crime hounds in mysteries.
Though far from all of these are available to stream online, hundreds of episodes of Unsolved Mysteries in its Robert Stack-hosted incarnation can be found available to watch online for free.
Online streamer Pluto TV, for example, has an entire channel that plays nothing but Unsolved Mysteries 24 hours a day, seven days a week, meaning that true crime fans can dip in and out of episodes from across the years. However, users can only watch the episode currently playing on the channel.
However, fans who want to choose specific episodes of the original Unsolved Mysteries can find the first 12 seasons now on Amazon Prime Video. Seasons 1 to 10, plus Season 12 are available to watch for free with ads courtesy of IMDB TV's Prime channel, while Season 11 of what the site calls Unsolved Mysteries: Original Robert Stack Episodes is currently available to watch with no commercials on the main Amazon Prime Video channel.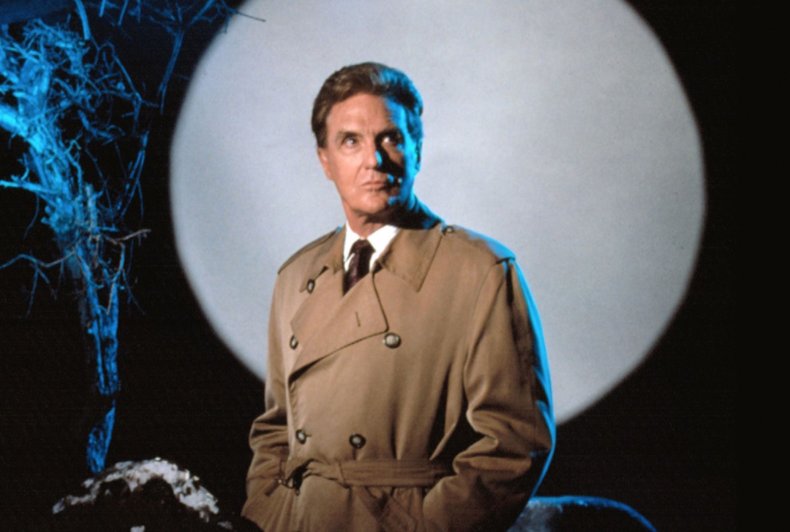 Amazon is not the only streamer to have the first 12 seasons of the original Unsolved Mysteries. These are also on The Roku Channel, Hoopla, Vudu and Tubi, and are available to purchase on Amazon. Nine seasons are on IMDB TV, while Hulu has Season 1 and 8 through 12.
The SpikeTV version of the show, which ran from 2008 to 2010 and saw Dennis Farina take the place of Stack, seems to currently only be available on Tubi, where it is listed separately from the Stack episodes as Unsolved Mysteries with Dennis Farina.
For viewers who have never seen the original Unsolved Mysteries, there are some noticeable differences between the original show and the new Netflix version. The original, for example, has a host, who introduced each of the multiple mysteries within a single episode. The Netflix version, in contrast, has no host and only one case per episode. Both, however, keep the eerie theme tune.
The original also had more of a focus on dramatic re-enactments, and occasionally you see a famous face pop up—Unsolved Mysteries Season 5, for example, features an appearance from a young Matthew McConoughey, a year before his breakout role in the movie Dazed and Confused.
Speaking of the differences, show co-creator Terry Dunn Meurer told Collider: "I think we wanted to freshen the series and do a deeper dive into the stories. We wanted to let the people whose mysteries these are tell more of their stories. It was a tough decision to not have a host. We missed Bob Stack and the gravitas that he brought to the series so tremendously. But we just decided it would be very hard to fill his shoes."
Viewers, however, might notice a blink-and-you'll-miss-it cameo from Stack in the Netflix version: "Oh yes, there's a kind of ghostly image of him during the titles. We couldn't not pay our respects to Bob. He's just as iconic as the theme."