'Unsolved Mysteries' Season 2: Release Date, Cases, New Trailer and More
Unsolved Mysteries Season 2 (or as Netflix has called it, Volume 2) has a release date on the streamer this October, a few months after the first set of true crime tales became one of Netflix's biggest hits of the year. Volume 2 will have six more cases, teased in a trailer the show has revealed on the Unsolved Mysteries social media pages. The new episodes tell stories of suicides that might be murders, a never-found escaped fugitive, as well as a spooky ghost story to get fans of the show's supernatural episodes ready for Halloween.
When is Unsolved Mysteries Season 2 out on Netflix?
Unsolved Mysteries episodes seven to 12 have a Netflix release date of Monday, October 19, when all six installments will be released at once. As with most Netflix originals, these episodes will be released at 12:01 a.m. PT.
For those who want to watch Volume 1 of the show in the lead up to the new episodes, they are streaming now on Netflix. Episodes of the classic version of the true-crime show, meanwhile, are streaming now on IMDB TV, Peacock, The Roku Channel, Hoopla, Vudu, Tubi, Pluto TV, Hulu, FilmRise and Popcorn Flix.
What are the new cases in Unsolved Mysteries Season 2?
The Netflix synopsis for Unsolved Mysteries Season 2 reads, "in six new episodes, Unsolved Mysteries explores more unexplained disappearances, tragic events, and bizarre occurrences.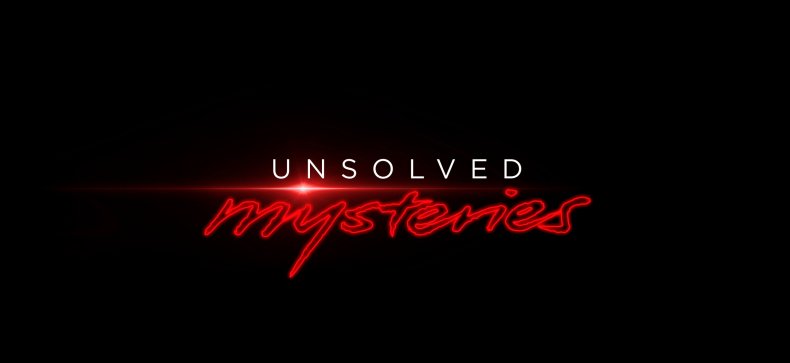 "What led to the death of a well-respected political insider? Was an unidentified woman found dead in Oslo, Norway, part of a secret intelligence operation? Did the sudden loss of lives in Japan's 2011 tsunami result in supernatural encounters?
"Perhaps viewers hold vital clues that will help solve these mysteries. Detectives, journalists, and family members offer intriguing theories in this gripping series from the creators of the original docuseries."
These six episodes are as follows:
"Washington Inside Murder"—Explores the death of former White House aide John 'Jack' Wheeler, whose body was found in a landfill in 2010.
"Death in Oslo"—Focuses on the case of a woman who died in a Norway hotel room and the police investigation to find out who she is.
"Death Row Fugitive"—Tells the story of murderer and sex offender Lester Eubanks, who has managed to elude authorities for nearly five decades after escaping from custody in 1973.
"Tsunami Spirits"—Details the mass claims of people seeing ghosts in Ishinomaki, Japan after a devastating tsunami in 2011.
"Lady in the Lake"—Questions the events around the death of JoAnn Romain, whose body was found in a river after what may have been suicide or, as the family believes, murder.
"Stolen Kids"—Recounts the story of two toddlers who went missing within months of each other in Harlem in 1989.
Is there a trailer for Unsolved Mysteries Season 2?
The full promo for the next volume of the show was released on Thursday, October 8 onto the Unsolved Mysteries Twitter, Facebook and Instagram pages. It is also expected to be available on YouTube and Netflix itself soon afterward.
Unsolved Mysteries Volume 2 is released on Monday, October 19 on Netflix.