Unsolved Mysteries has been a huge hit for Netflix, with the true-crime show on its fourth day at the top of the streamer's charts. However, many viewers may have found the first season too short and have already binged their way through the six episodes.
Netflix usually waits at least a month after a series is released before ordering more episodes of it. However, not only have Netflix already ordered Volume 2 of Unsolved Mysteries, but also they have already made six more episodes.
When Netflix commissioned a reboot of Unsolved Mysteries, they ordered 12 episodes: Six of which were released at the start of July, and six of which are coming soon to the streamer.
When Unsolved Mysteries Season 2 is coming to Netflix has not been revealed yet. IMDB currently lists the remaining episodes as coming in 2020 to the streamer, but this has not been confirmed yet.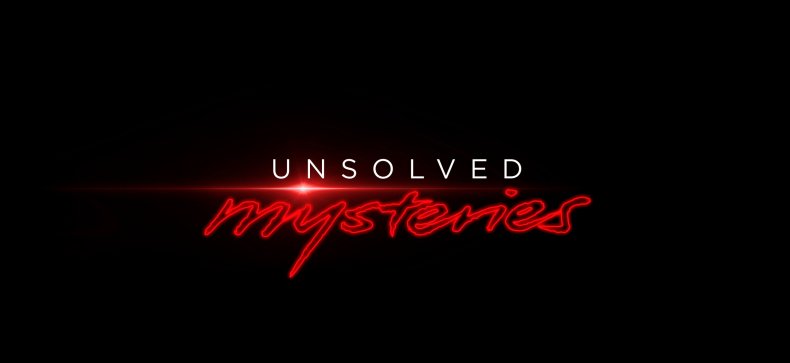 Netflix has been splitting more and more of its show's seasons into two. Among the recent shows which have had their episodes divided are Ozark, Lucifer (whose upcoming seasons will be divided), and Fuller House, whose most recent set of episodes was released in two parts.
Former shows that have had seasons released in two may give us a clue about when to expect Unsolved Mysteries Season 2. The shortest gap between seasons was courtesy of Queer Eye, which had its first eight episodes followed three months later by the next eight. Money Heist, in contrast, had nine months between the release dates of parts three and four, while Fuller House released the two parts of Season 5 six months apart.
This seems to suggest that the earliest we might expect Unsolved Mysteries Season/Volume 2 is in the fall, though more likely is winter 2020 or the start of 2021. Though Netflix says they have content to take them up to the end of the year, as production is still mostly shut they may choose to leave Unsolved Mysteries' remaining episodes until 2021 to fill a slow release time for the streaming service.
As for why Netflix has split Unsolved Mysteries into two, the streamer has been moving more and more into shorter seasons. Though the streamer's early shows had 13 episodes like standard cable shows, the service then started to move quickly into shows with 10 or 8 episodes and even shorter.
Deadline said of this: "Word is that those shorter seasons are considered optimal for consumption, and any additional episodes beyond 10 a season do not add value, so they are an unnecessary expense for the network."
Unsolved Mysteries Season 2 is coming soon to Netflix.