'Unsolved Mysteries': Police Give Updates on Lester Eubanks Case
Unsolved Mysteries Volume 2 is now streaming on Netflix, and features one of the series' wildest stories yet. In Episode 3, "Death Row Fugitive," we learn of how convicted murderer Lester Eubanks was able to escape from custody in 1973 after being allowed to go on a furlough to go Christmas shopping. He has never been re-captured.
After watching the true-crime series, viewers have been left wondering whether Eubanks, who would now be 78, is still alive and hiding somewhere. Authorities, however, believe the fugitive is still alive, and have revealed they have received a number of tips after the case appeared on Unsolved Mysteries.
Speaking to USA Today recently, Brian Fitzgibbon of the U.S. Marshal Service gave an update on the case. He said: "He's alive...I feel we're getting closer."
He later added: "There's nothing putting him in a place. We're looking for any information to his life on the run or the history of his life on the run."
Currently, Eubanks is featured on the U.S. Marshals 15 Most Wanted list, which he was added to on the 45th anniversary of his escape on December 7, 2018. On their webpage, the fugitive is listed as 5' 11" tall and weighing 175 lbs. The last known photos of him are from his mugshot in 1973, but the Marshals have released aged drawings that give an idea of what the septuagenarian could look like in 2020.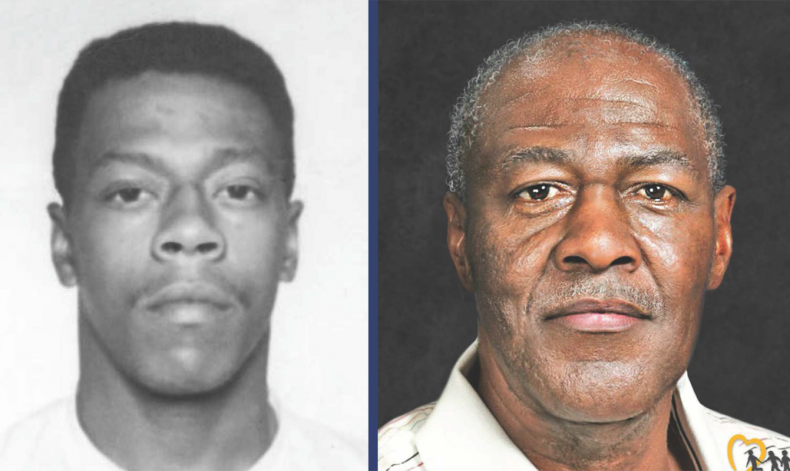 Unsolved Mysteries Volume 2 notes that he has a large scar on his upper right arm that might help identify him, while a Rolling Stone article notes that Eubanks loved art, music and martial arts—interests that he may have kept up in hiding.
Back in 2019, according to the Have You Seen This Man podcast, authorities were provided with DNA from Eubanks' son, and were hoping to use this to try and find Eubanks and match him to a number of unsolved crimes.
However, so-called "familial searches" are "not currently conducted at the national level" according to FBI policy, and are restricted in some states, meaning there are a number of legal obstacles to using this method to find Eubanks.
At that time, however, Northern Ohio U.S. Marshall said, "we're going to do everything within our legal means to uncover the identity that Lester Eubanks is utilizing."
After escaping in the 1970s, Eubanks is believed to have moved to Michigan and then Los Angeles under the name Victor Young. A story about him aired on America's Most Wanted in 1994, which led to 200 call-ins and countless tips. At that point, Eubanks was believed to be working in a mattress factor in Gardena, California, though authorities were unable to capture him.
Retired LAPD detective Tim Conner said of Eubanks to Rolling Stone in January 2019: "He's very cunning; he's not a dumb guy. He's been avoiding the authorities for forty plus years. I don't think he ever took a job where he needed to be fingerprinted or photographed. I don't he ever took employment that ever did any background check. He was a guy who didn't lay his head in any one place for very long."
Unsolved Mysteries Volume 2 is streaming now on Netflix.