'Unsolved Mysteries' TV Show Inquiry Leads to Arrest in 10-Year-Old Cold Case Murder
Authorities in Louisiana have made an arrest in a decade-long cold case thanks to an inquiry from the television series Unsolved Mysteries.
The Kenner Police Department on April 22 arrested 35-year-old Dernell Nelson in connection to 2010 killings of Hermania Ellsworth and Charles Davis. Nelson has been charged with two counts of first-degree murder.
"This is now a very active investigation after laying dormant for years," the department said in a press release on Friday. "Additional arrests are expected."
The case began when officers responded to reports of gunfire on June 17, 2010. When they arrived on the scene, they found a car being driven by Ellsworth crashed into a tree. Ellsworth and Davis, who was a passenger in the vehicle, had been shot multiple times. Ellsworth was 29-years-old and Davis was 38-years-old.
The two were pronounced dead on the scene. Their child, a 3-year-old boy, was found in the backseat of the car uninjured by gunfire. Local news reports at the time said the child suffered a torn liver from the car crash and was treated at a nearby medical center.
Ellsworth's mother, Lila Zeringue, described her daughter to NOLA.com as "very happy" and said she worked a lot and went to church. The last Zeringue had heard, her daughter was going with Davis to a store before the shooting happened.
Investigators at the time believed the motive to be about suspected stolen money. While suspects were determined, including Nelson, no arrests were made.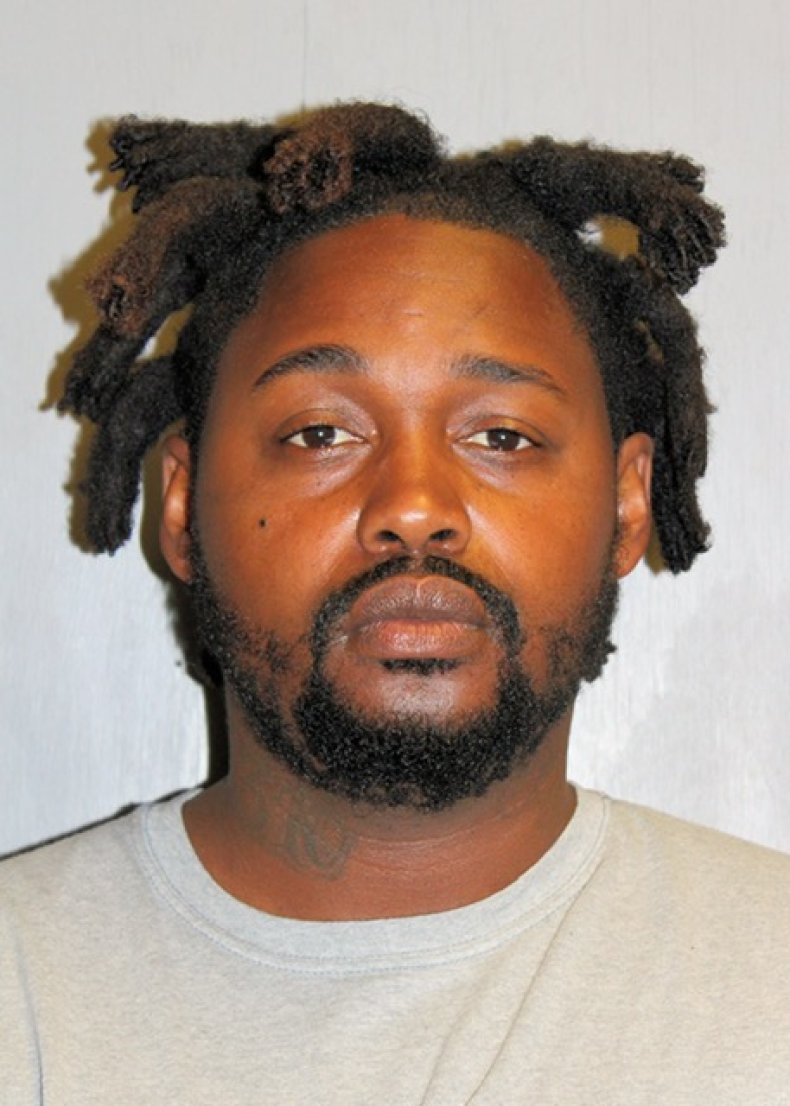 It wasn't until last month that the probe resumed after authorities received an inquiry from the mystery documentary television show. The program, which originated on NBC in 1987, is now filmed and streamed by Netflix.
"Kenner Police re-opened the investigation in March of 2021, after receiving an inquiry by the television documentary series Unsolved Mysteries," the department said on Friday. "Cold Case Homicide Detective Nick Engler was assigned the case, began reviewing investigative reports, lab results, phone records and witness statements."
Engler was ultimately able to connect Nelson to the killings by DNA evidence as well as additional circumstantial evidence.
The department said Friday it also believes that the Ellsworth and Davis murders are related to another 2010 unsolved homicide case.
Less than a month after the shooting, on July 9, 2010, the St. Tammany Sheriff's Department discovered the bodies of Herbert Glass and Lynette Williams shot to death and bound by duct tape in Lake Ponchartrain. Glass and Williams lived on the same block where Ellsworth and Davis were found.
Anyone with information is asked to contact Kenner Police at 504-712-2222 or Crimestoppers at 504-822-1111.