'Unsolved Mysteries' Volume 2: Every Theory About Jennifer Fairgate's Death Being a 'Covert Operation'
A woman who claimed her name was Jennifer Fairgate checked into the Radisson Blu Plaza Hotel in Oslo, Norway in the spring of 1995. However, she never checked out, and was the victim of a bizarre murder. In the second episode of Unsolved Mysteries' second half, a 1995 murder in Oslo is investigated.
On the third day of Jennifer Fairgate's stay, when she was supposed to check out, a security guard went to her room to check on her. They heard a gunshot from inside the hotel room, and found the door double locked. The employee then left the room unguarded for 15 minutes to get the police. When the door was opened, a woman was found dead, laying on the bed. She held a gun in her hand with a wound in her head.
There was no one else in the hotel room, and no evidence of a struggle. Even though the hotel room was booked in Jennifer Fairgate's name, there was no ID or passport, credit card, wallet or keys found. Additionally, there was no hairbrush or toiletries, and all labels were removed from clothes found in the hotel room. In the suitcase found at the scene, there were 25 rounds of ammunition for the weapon found at the scene in the victim's hand.
When police checked the Interpol database for fingerprint matches, there were none.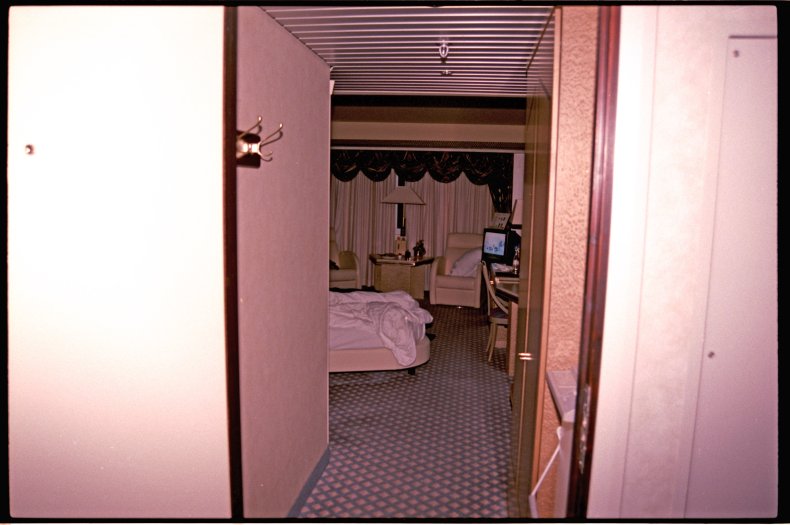 Authorities thought there was a very high chance that it was a suicide.
However, one theory suggests that Jennifer Fairgate's death was a covert operation, and Fairgate itself was the alias under which one particular did their spy work. It appeared that Fairfgate did not want to be identified, hence the fake name and address given at check-in to the ritzy hotel.
"I have a feeling she was executed," Ola Kaldager, Group Leader, E14, Norwegian Intelligence Service said during the Netflix episode. "The registration number was removed from the weapon. Marks were taken away from clothing. That's normal procedure in the intelligence service,"
The Plaza in Oslo is known as a "traditional safe-haven" for "delicate meetings." It was the location of the Oslo Accord (Israeli/Palestinian peace talk) meeting in 1993. True crime blog Dark Ideas posited that since "many intelligence agencies had sent agents to this hotel over the years, was this a case of sticking with a place they knew."
Fairgate's death being a covert operation would explain the removed clothing labels, ensuring she wasn't traced. Her gun grip also appeared irregular, and there was very little blood at the scene. The serial number on the gun, as per crime blog Zodiac Killer Site, was etched away by acid -- another way to ensure she wouldn't be tracked.
The blog also said that nothing about her background holds up: "The apparent misdialed international phone calls could also be explained by Belgian telecoms being instructed by an intelligence agency to inform foreign police that the numbers weren't listed."
But these theories don't add to proof, and many remain unconvinced. "Agents are very well trained in creating a character, she would have used a real home address and carried ID to back up her story," Zodiac Killer noted. "In fact, if she did carry ID and had labels in her clothes I imagine the rest of the anomalies in this case would have gone unnoticed."
Even though the covert operation theory seems plausible, there isn't enough evidence to determine this, among other mysterious circumstances surrounding Fairgate's death.
Do you think Jennifer Fairgate's death a covert operation?
Six new episodes of Unsolved Mysteries are now available to stream on Netflix.