'Unsolved Mysteries' Volume 2: Every Theory About Why JoAnn Romain's Death Could Be a Murder
In January 2010, 55-year-old Joann Matouk Romain went to a 7 p.m. prayer service at St. Paul Catholic Church in Grosse Point, Michigan. She never came home afterwards, and what happened to Romain is the the main focus of the fifth episode of Unsolved Mysteries' second volume.
The night of her disappearance, the lake was partially frozen. There were no signs of a struggle found at the scene, which was searched for three days. There was also no concrete evidence that showed Romain entered the lake, which is one to two feet deep. Her car was found locked with her purse inside her car. However, her cell phone was missing. Romain wore all black that evening, and wore four-inch high heel boots.
70 days later, Matouk's body was found 30 miles away from where she originally went missing. Her body was floating in the Detroit River by the Boblo Island.
Romain's car keys were found in her pocket, and her jacket was zipped up. Her cell phone was still missing from her person, along with her rosary. Her shoes were also intact, which seemed odd considering there was speculation she walked into the water herself.
Her autopsy found that she had external traumatic injuries on her shoulder, which led her daughter, Michelle, to hypothesize that her bag was pulled from the shoulder she typically carried it upon. The bag she carried that night was also torn, perhaps for that very reason.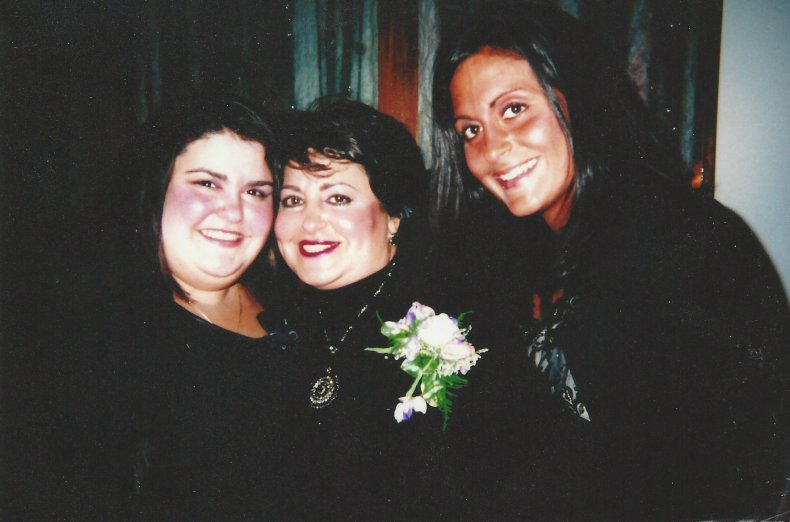 Although her death was ruled a suicide soon after her disappearance, Romain's family was very skeptical over the idea that this was how JoAnn's life ended. Michelle believes that JoAnn was abducted from the church or outside of it, and her body was dumped 30 miles away.
Before she went to the prayer service, she also filled her car up with gas, which wouldn't make sense if someone had the intention of committing suicide, her daughter believes.
In 2016, the Detroit Free Press shared a list of clues that Michelle gathered, which supported the theory that her mother was murdered and did not commit suicide. The article noted that "Two of JoAnn's doctors, her three children, a sister and friends said she had no history of mental illness or suicidal tendencies, as police claimed." Romain was a devout Catholic who went to church several times a week. She also was very outgoing and cared for her family immensely.
There was no hole in the ice where Romain allegedly went in. The footprints found in the snow also did not match the size-five, high-heeled shoes Romain wore the night she went missing. The footprints at the scene "matched those of a large athletic or business attire shoe." Since the water also was two feet deep, you would be able to see her easily.
Additionally, the autopsy ruled that she died as a result of dry drowning. In a dry drowning, there is no water in the lungs when the body is found, and her breathing was "compromised before she entered the water." There also was no current in the lake where Romain allegedly went missing. Her body was in an advanced state of decomposition when it was found.
One major suspect in the case was JoAnn's first cousin, Tim Matouk. They had a rocky relationship, and he was told to avoid her funeral. Romain being the victim of a deliberate murder over her cousin owing people money seemed likely, as far as her daughter was concerned.
Michelle recalled in the Unsolved Mysteries episode that JoAnn told her: "if something happens to me, look to Tim." One witness even told the police that they saw Matouk with JoAnn by the lake the night she disappeared. Matouk denied any accusations made against him.
Six new episodes of Unsolved Mysteries are now available to stream on Netflix.