'Unsolved Mysteries': Who Is Alonzo Brooks, and Why Does His Story Matter?
Netflix's latest docuseries Unsolved Mysteries explores the heartbreaking and bone chilling accounts of life-changing events for normal people. It fuses signature elements from the original series with contemporary immersive, character-driven storytelling.
The show's fourth episode, No Ride Home, tells the story of Alonzo Brooks. In April 2004, the 23-year-old went to a house party with friends in the predominantly white town of La Cygne, Kansas. He never made it back home.
His friends said that Brooks was probably the only Black man at the party, as per the Netflix episode. Despite a minor altercation with another party guest, Brooks appeared to have a good time. A friend drove him to the party, but no one offered him a ride back. According to his friends' accounts, a friend of a friend was given the responsibility to drive him home, but they never did.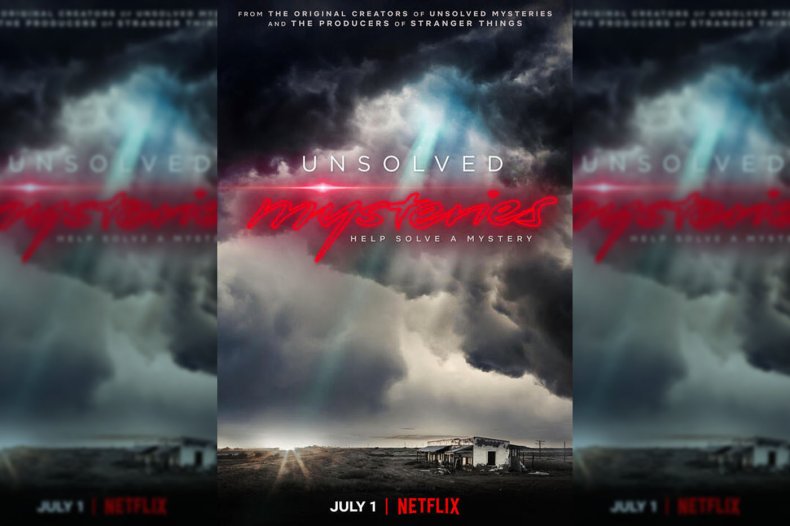 Two days after they noticed he was missing, Brooks' family filed a missing persons report. The police speculated he was walking around drunk somewhere, but his family was not convinced. His disappearance gained the attention of the Kansas Bureau of Investigation, the FBI and several other law enforcement agencies.
Not long into the search for Brooks, his hat and boots were found on the side of the road from the house that the party took place. Brooks' family begged to be part of the search effort, but they were never given permission.
A month after his disappearance and police investigation, his family was finally allowed by the Kansas Bureau of Investigation to check out the already-canvased area. However, within 30 minutes of searching the same area that several other search parties had covered, his family located his body in a creek.
His cause of death was ruled inconclusive according to the autopsy. Strangely, all of his personal items, including a bandanna and his wallet's contents, were in pristine condition. Brooks' body did not seem bloated at all either, despite being exposed to the elements for so long.
Brooks' family was convinced that his death was the result of foul play, possibly a hate crime. His friends also speculated that he may have flirted with the wrong girl or been set off by someone using a racial slur, thus getting into trouble at the party. One theory is that the body was dumped after the authorities finished their search, complete with helicopters, cadaver dogs and several search teams.This might explain the condition of the body and his belongings.
Investigators did search for a racial motive behind Brooks' disappearance and death.
After more than a decade, the authorities believed the case had gone cold. In March 2019, the Kansas Bureau of Investigation's released a statement regarding the Brooks investigation. "No evidence or information gained throughout the lengthy investigation indicated that Alonzo Brooks was the victim of a crime," they said. "For this reason, the investigation into his death was closed."
However, the investigation is being revisited. On June 11, the FBI revealed that it would reinvestigate the case after renewed interest in Brooks' death, perhaps because of the Unsolved Mysteries episode. There is a $100,000 reward for information related to his death that could potentially lead to an arrest. The FBI is looking into the case as a potential hate crime this time around as well.
His mother has believed that Brooks' death was result of a hate crime. "I'm Mexican and his father is Black," Maria Ramirez told NBC's Dateline in June. "So he's mixed. They didn't just target one race. Or kill one race. They killed two. He was targeted because of the color of his skin."
Brooks' story is important today amid the global conversations about systemic racism. If his death is ultimately ruled as a hate crime, it is eerily similar to what others have experienced and are experiencing. Reopening his case will give his family a better sense of closure, and ultimately serve justice for Alonzo Brooks.
The first six episodes of Unsolved Mysteries is now available to stream on Netflix.