An Unstable Greece Will 'Leave Europe Vulnerable to Terrorism'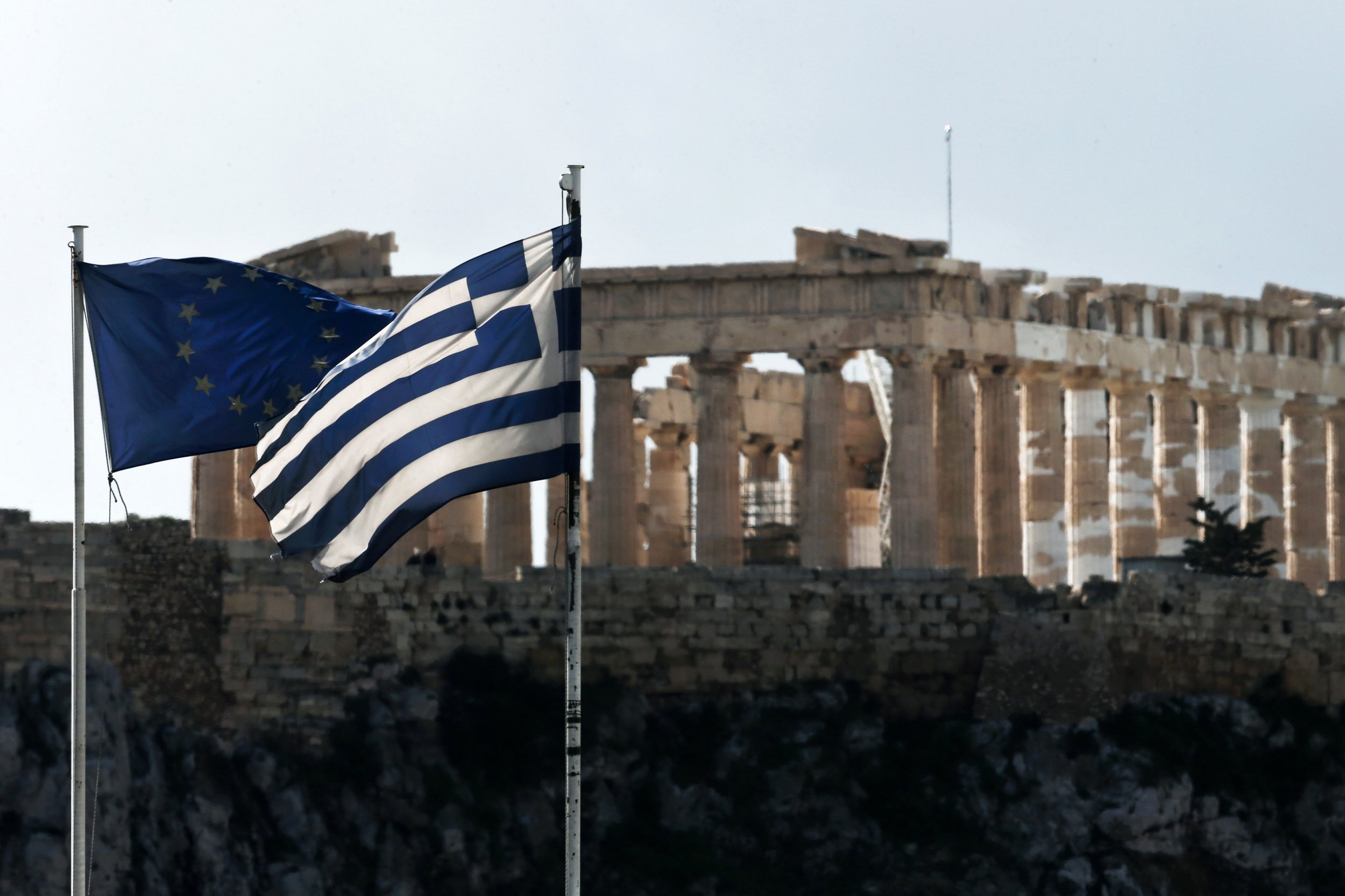 Europe is in danger of allowing Greece to become the Achilles heel in its defence against terrorism, according to experts who say the country's Eurozone creditors must go beyond "bean-counting" and consider the importance of security in Europe's south east.
Several experts have spoken out over their increasing concern that the ongoing debt negotiations which have pitched Greece's new anti-austerity government against Eurozone finance ministers are failing to take into account Greece's strategic role in Europe's war against terrorism, and warn that Europe's borders are "extremely unstable" at present.
With its ports on the Mediterranean Sea that look across to Libya, a country increasingly being described as a "failed state", and war in Syria to the east, Greece plays an important role in securing Europe's borders, they say.
Earlier today Germany rejected a Greek request for a six-month extension to its eurozone loan programme. The Greeks do not want a renewal of the existing deal, because it comes with tough austerity conditions that the Greek government, led by Alexis Tsipras, fiercely reject.
Tsipras has until the end of February, when the existing bailout expires, to persuade the eurozone to extend its financial support. If no agreement is reached, the Greek government and the country's banks could run out of cash, and Tsipras could be forced to abandon the euro.
If Greece was forced to leave the Eurozone, it would result in a huge economic and political impact for the euro and the EU. But it could also lead to "severe repercussions for regional stability in southeastern Europe and the Eastern Mediterranean", according to Dr Thanos Dokos, director general of the Hellenic Foundation for European and Foreign Policy.
"Europe's periphery is extremely unstable," says Dr Dokos, "as demonstrated by the brutal civil war in Syria, the rise of Islamic State, the transformation of Libya into a failed state, and the confrontation between Russia and the West over Ukraine. In this context Greece's stability and active participation in stabilisation efforts is increasingly important for the EU and NATO."
"Greece, along with Italy, constitutes Europe's soft underbelly. Managing problems such as the movement of European jihadists returning to their home countries, the possibility of an increase in the radicalization of Muslim communities in European countries, as well as the threat of illegal trafficking of persons, drugs and weapons, especially the proliferation of small arms and light weapons from conflict spots in Syria and Libya, will require an effective management of the EU's southern borders" Dokos continues.
Dokos and other experts believe that Europe is ignoring Greece's crucial role for European foreign policy at the expense of the continent's security.
"Completely ignoring the geopolitical consequences of the Greek crisis is yet another symptom of the European foreign policy malaise," says Dokos. "What is needed is a policy that goes beyond bean-counting and tackles the Greek problem in the context of the EU's regional and global role, not merely its economic policies."
Professor Richard G Whitman, an associate fellow of the Europe Programme at Chatham House, agrees: "Greece is not particularly good at drawing attention to the fact that they are seriously important for European security.
"People are starting to think of Greece falling into a different category, such as a 'too difficult to deal with' category, which is no good for Greece. The costs are very high for Greece and Europe here."
Greek investigative journalist, Yiannis Baboulias, agrees that this aspect of the crisis is being underplayed: "It is very peculiar that this has escaped people's notice when talking about Grexit. You have people counting Greece's debt but forgetting that Greece is standing right on the edge of Europe."
"If you destabilise a country you don't know what will happen. People are very reckless when they weigh consequences of political change in border countries."