Untangling America from the Never-Ending COVID 'State of Emergency' | Opinion
The end of last month marked three years since the first recorded cases of COVID-19 in the United States. While most of our state and local municipalities have returned to normal (almost every state has ended its state of emergency), Democrats in Washington have decided to hold on to their COVID powers by declaring perpetual public health emergencies.
President Joe Biden himself stated in September that the "pandemic is over," but those staffing his administration have decided to ignore this remark. Most are acting as if we still live in 2020, despite the fact that we are currently experiencing near-historic lows of COVID hospitalizations.
Pretending there is still an emergency to hold on to power is un-American, wrong, and of course, an abuse of power. In addition to perpetuating our loss of liberty, the federal Public Health Emergency—which the Biden administration just extended until this May—also significantly strains state and federal budgets at a time of inflation resulting from too much government spending.
That's why I've introduced legislation that will take important steps to peel back the administrative COVID state. The American people deserve answers from the federal government on the effectiveness of the Biden administration's forced pandemic policies.
The Restoring Normalcy in America Act will hold the federal government responsible through five key objectives: research, accountability, process, access, and restoration.
This legislation requires the secretary of health and human services to research the effectiveness of vaccines and current treatments, the rate of transmission of COVID throughout the Public Health Emergency, and, most importantly, an investigation into the origins of COVID-19.
We also need accountability. Over the past several years, Washington has allocated trillions to combat COVID-19. To ensure that taxpayer dollars are not wasted, my legislation will audit the federal agencies that received COVID-19 funds, and ensure that whatever finances can be recouped are returned to the Treasury.
Returning to our standard processes for drug approval is also critical. In the early stages of the pandemic, it was necessary for the Food and Drug Administration to use Emergency Use Authorization (EUA) to quickly and efficiently allow the public to receive vaccines and treatments. Now, after years of gathering information, we should return to the normal approval process.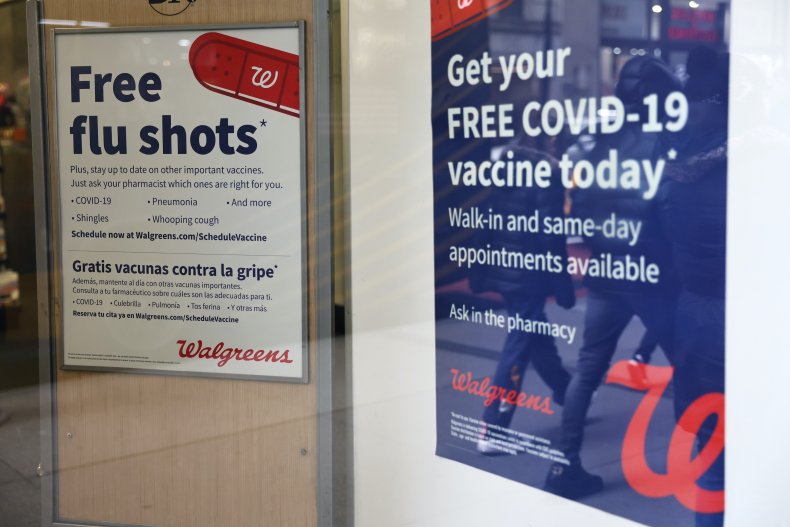 This bill ends the use of EUAs for COVID vaccines and treatments and requires any such drugs that do not have full approval to go through the process like any other medication or vaccine.
The COVID-19 shot should have always been a choice, not a mandate, and it shouldn't be a cause for discrimination or denial of access. My bill strengthens personal freedoms by preventing businesses from prohibiting entry or refusing service based solely on COVID vaccination status. It also does not allow businesses to toss out applicants for jobs based solely on COVID vaccination status.
Lastly, my legislation reverses the damage done by President Biden's destructive, unconstitutional vaccine mandate and brings restoration to individuals harmed. Any service member or federal employee fired or discharged due to failure to comply with Biden's vaccine mandate will be reinstated with their record expunged of this incident.
The actions of President Biden and his administration have hurt the American people and stunted our recovery. The December jobs report was the worst of 2022—and the worst during the entirety of the Biden administration. Out-of-control spending in the name of COVID relief has caused rampant inflation, causing real average hourly earnings to fall 1.9 percent since the previous year. That's 20 months in a row that inflation has outpaced wage growth following the implementation of the so-called American Rescue Plan in March 2021.
It is long past time that Washington is held accountable for the persisting pandemic restrictions placed on the Kansans I represent.
The Restoring Normalcy in America Act provides the American people with answers and accountability for how this administration prolonged the COVID-19 pandemic. More importantly, it works to reverse some of the damaging policies that have been put in place.
We must restore our country to normalcy, yet COVID-era policies still linger and prevent a complete restoration of everyday life and our economy. There are also many questions that still remain—and deserve answers.
Democrats have held the country hostage for far too long over COVID. With Republicans back in control of the House of Representatives, we can finally begin to roll back the authoritarian mandates.
Ron Estes, one of only a handful of engineers in Congress, worked in the aerospace, energy and manufacturing sectors before representing Kansas' 4th Congressional District since 2017. He is a fifth-generation Kansan, former state treasurer, and serves on the House Committee on Ways and Means and the Joint Economic Committee.
The views expressed in this article are the writer's own.