Until We Say Goodbye, Dad | Opinion
I write this piece with a heavy heart. My father was diagnosed with stage 4 pancreatic cancer. This is the same disease that took my mother, Vera Greenblatt, from our family 18 years ago. She was so young—64 years old. With my father it is different. He is 92 and a half years old. But it is still very difficult, even though I know he lived a full life. He lived with my family for about 14 years. The two youngest of my six children know life only with him as a part of it.
I am having a hard time focusing on work. I turned on music to calm myself yesterday. The first song that came up was entitled "Dance of Life." I don't recall having ever heard it before. It is instrumental, soft and calming. It brought the tears full on.
Over the past week or so my siblings and I, together with our spouses and children and their spouses, have all gathered to be with my dad. We talk to him even though he is not able to maintain a conversation with us. But we know he hears us. We know he hears each of his grandchildren telling them how much they love him. We know he feels each caress of his cheek and on his hands. Even our 10-year-old daughter, Vera (named after my mother) put her brave face on and visits with him. She tells him how much she loves him.
It is not easy for her or our other kids, or my nieces and nephews, but they all embraced the news with strength and devotion. The chatting and yes, sometimes even laughter, among all of us may seem odd under the circumstances. But it does reflect the dance of life. We reminisce about him, about our lives, the highs and the lows. Thank God, there were many highs. But there were also some very deep lows. We will do this together, arm in arm, as siblings, spouses, grandchildren and their spouses and soon-to-be spouses. Because that's what Dad would have wanted.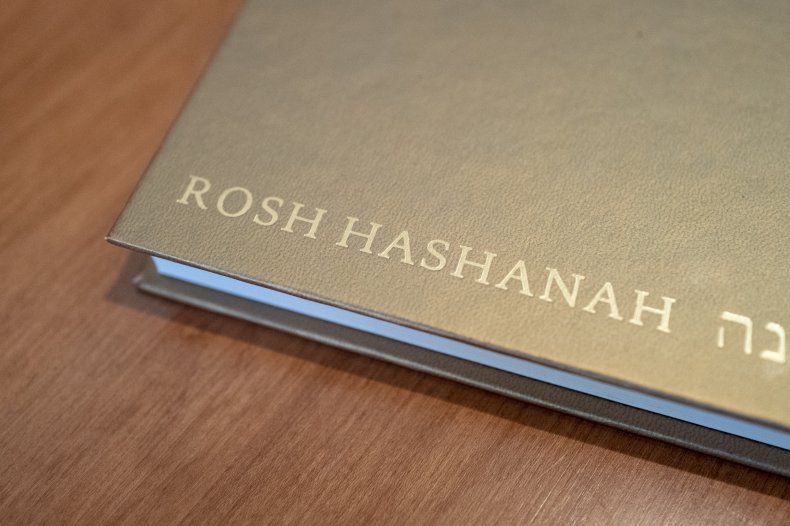 I try to take comfort in knowing that he lived a full, long life. But it was a hard life in so many ways. His family fled Hungary just before the Nazis would almost certainly have murdered them. If I recall what he told me when I was younger, when the Nazis got to Hungary later in World War II, his mother tried in vain to line up visas for all of them to board a ship to America. By the time she got the last visa, at least one of them had expired. One day, a German diplomat gave her the visa she needed, and she was all set to flee with my father and the rest of the family. But it was Shabbat and as observant Jews they, like me and my family, did not travel on Shabbat. The German diplomat warned that it was her last chance to flee.
A good friend and former colleague of mine called me yesterday to wish me a Shannah Tovah. When I told him the sad news about my dad, he comforted me. He reminded me that my dad had a lot to be proud of. My dad played his role in helping others by raising me—I went on to work at the White House, where together with some amazing and dedicated colleagues, we tried to bring peace and prosperity to millions of people in the Middle East. Some of our efforts succeeded, and others did not. But think about that for a moment: this is the beauty of the United States of America—the observant Jewish son of a Hungarian immigrant who escaped death at the hands of the Nazis was able to work at the White House to bring peace between the Jewish state of Israel and its Arab neighbors.
The Jewish High Holidays are now upon us, and I don't know what will happen with my dad. I do know that I will fervently pray that my children and nieces and nephews continue their love and devotion to my dad, and that they show the same care, love, gentleness and kindness to all others they encounter, everywhere.
God bless the United States of America, and I wish all who read this a Happy, Healthy, Sweet Jewish New Year, filled with blessings and health.
Jason D. Greenblatt is a former White House Middle East Envoy and the Host of the podcast The Diplomat. Follow him on Twitter @GreenblattJD
The views expressed in this article are the writer's own.