Untimely Death: Still a Great Career Move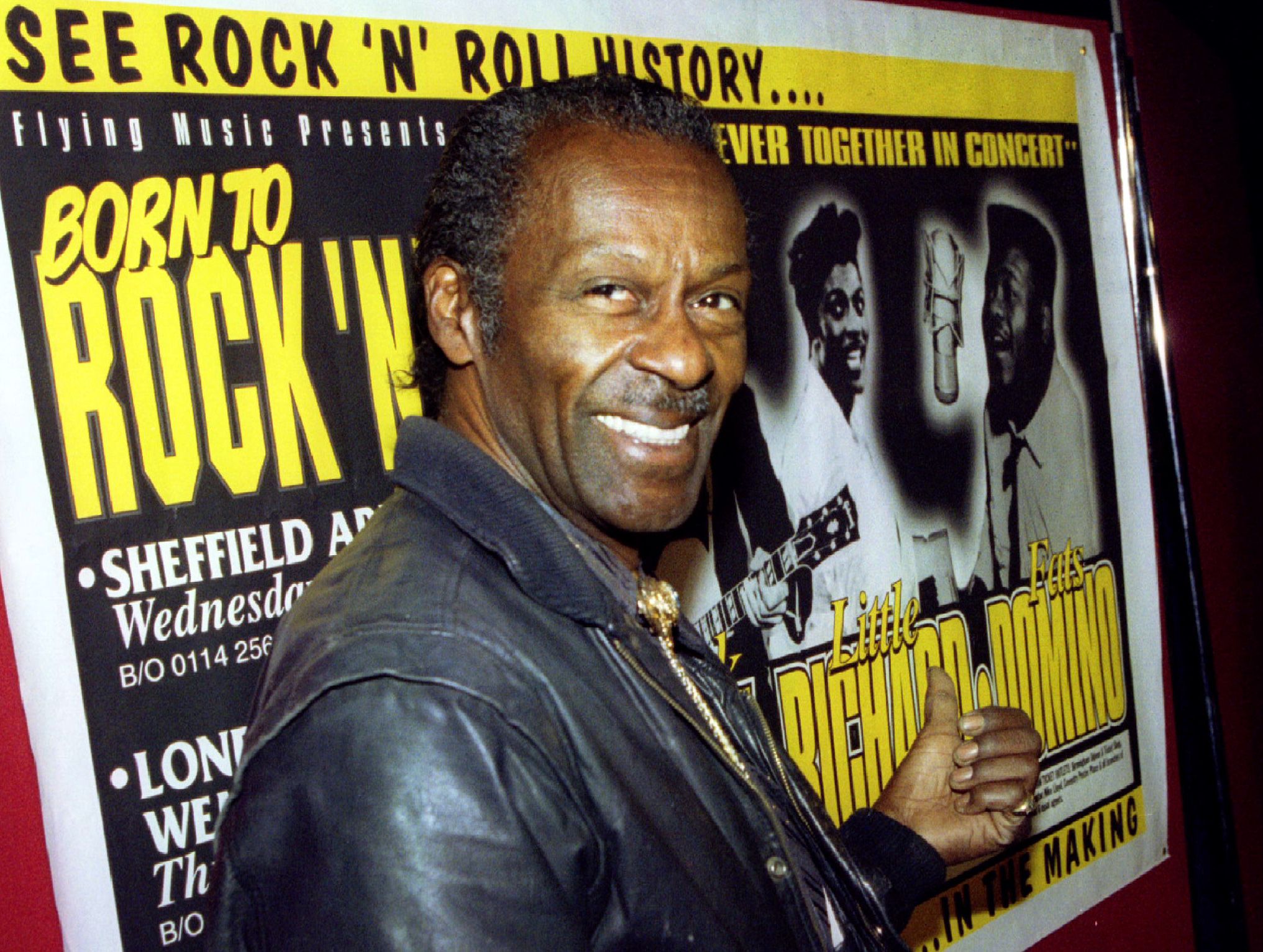 On November 17, 1980, Geffen Records released Double Fantasy by John Lennon and Yoko Ono. Recorded after a 5-year hiatus, it received a lukewarm response and sales were sluggish. Music critics for Rolling Stone, The New York Times, and The Village Voice prepared poor reviews of the album.
But just three weeks after its release, Lennon was assassinated on December 8 outside his apartment in New York City. The poor reviews were pulled from publication and Dave Geffen, worried about seeming exploitative, stopped all advertising for the album.
The album jumped to number 1 on the charts, remaining there for 2 months. Record stores had to ration copies of the album and Geffen hurriedly increased production. Lennon's lyric, "Everybody loves you when you're six foot underground" from his song "Nobody Loves You (When You're Down And Out)" seemed particularly prescient.
This week, Chuck Berry's record label Duotone Records and his estate will try to emulate some of Lennon's posthumous success as his final album, "Chuck," his first album of new material in 38 years recorded between 1991 and 2014, will be released, three months after his death. There's certainly plenty of precedent to suggest sales will see a healthy uptick.
According to an article by Leif Brandes, Stephan Nuesch, and Egon Franck, sales figures of 440 albums by 77 artists who died between 1992 and 2010 resulted in an average of 54.1 percent increase in sales, while the most popular surged well above this average.
In the last 5 years, there has seemed to be an almost weekly report of the passing of a famous musician. Merle Haggard, David Bowie, Maurice White, Donna Summer, Lou Reed, Guy Clark, Keith Emerson, Chuck Berry, Greg Allman, Chris Cornell, and the list goes on.
Each death of these artists created spikes in album sales and brought sudden cash-flows to the labels and grieving families. Bob Marley, even after death, has sold more than 75 million albums.
The commercial benefit of a popular artist dying is represented in the passing of Prince on April 21 2016. After his death, Prince was the best-selling artist in 2016 and record sales increased 16,000 percent.
Four of his most popular songs, Purple Rain, Little Red Corvette, Let's Go Crazy, and Kiss His single, totalled around 1,641,000 sales compared 299,000 in 2015. "Purple Rain" by itself had 621,000 downloads. His album sales jumped from 84,000 to 179,000. As of the same month in 2017, sales have dropped to pre-death sales.
In February of 2017, Universal Music Group paid the estate of Prince $31,000,000 for the rights to distribute 25 Prince records that he released on his own label, NPG Records. UMG has since asked for a refund of the $31 million after finding that Warner Brothers already had distribution rights through 2021. This shows how much the large record labels value the music of popular artists after their death.
The estates and labels also fight off others seeking to cash in on the deaths. Such is the case of an independent Christian record label in Vancouver, Rogue Music Alliance, that released a six-song EP, "Deliverance", on the anniversary of Prince's death. The music recorded between 2006 and 2008 was almost immediately yanked from iTunes, Google Music, and other distributors after Warner, Paisly Park, and the estate sued.
On July 8 of 2016, French label Because Music, re-released "MPLSound" a 2009 CD reaching 191 on the charts. Described as, "Tight, funky electro grooves. All instruments played by Prince" it was licensed by NPG Records, so it is still available.
As they fight off those seeking to cash in, Prince's label NPG, and Warner are busily repackaging Prince's music in the hopes of enticing those who already own the music, to buy it again. On June 23, the album "Purple Rain' will again be released in deluxe and expanded sets ranging in price from $25 to $55. Along with the sets, a vinyl version of the album will be released for $23, and vinyl singles of the hits will be $13.
As more and more famous musicians, many in their later years, pass away, the record labels and estates are undoubtely already diving into vaults of unreleased music, remixing current versions, repackaging with posters and books , and preparing marketing campaigns to cash in on the 54% or more increase in expected sales.
Artists like Lennon, Marley, and Prince provide windfalls for the labels and families as their old material cashing in a second time. Artists may find some consolance knowing that the great music they gave birth to will again resurge to life in a final explosion of appreciation, discovery, and commerce. Indeed it's often through death that artists most revered.
Jeffrey Snyder is professor of music and director of the Music Industry Program at Lebanon Valley College and director of LVC's VALE Music Group.