Former women's boxing star Christy Martin is the subject of Deal with the Devil, the second episode of Netflix's new sports documentary series Untold.
Directed by Laura Brownson, the woman behind The Rachel Divide and Lemon, the episode premiered on Tuesday and focuses on Martin's career and her brush with death when she was almost killed by her ex-husband and trainer, James Martin.
Here's the backstory to the second episode of the series.
Who is Christy Martin?
Martin has gone down in history as one of the most influential female boxers in history and a trailblazer for women in the sport. Born as Christy Salters in Mullens, a small town in West Virginia in 1968, Martin turned professional at the age of 21 and after winning just two of her first four fights, she won 34 of her next 35 bouts including a 19-bout winning streak stretching from April 1990 to March 1994.
A WBC women's junior welterweight world champion after defeating Beverly Szymanski in three rounds in 1993, Martin gained worldwide notoriety after defeating Deirdre Gogarty by unanimous decision at the MGM Grand Garden Arena in Paradise, Nevada in March 1996 following a brutal encounter. One of the bouts on the undercard ahead of the WBC heavyweight title showdown between Mike Tyson and Frank Bruno, the fight was broadcast by HBO and made Martin a star.
The bout kickstarted Martin's meteoric rise as "The Coal Miner's Daughter" found herself on the cover of Sports Illustrated and regularly broke pay-per-view records for women's boxing after being signed up to Don King's team.
The fall from grace, however, was as swift as it was brutal and included substance abuse, domestic violence and an attempted murder from her husband and coach James Martin.
A professional boxing trainer, Martin, agreed to put his skepticism about women's boxing aside to coach his wife. Their personal and professional relationship, however, took a very macabre in turn in 2010 when he assaulted her and almost left her for dead.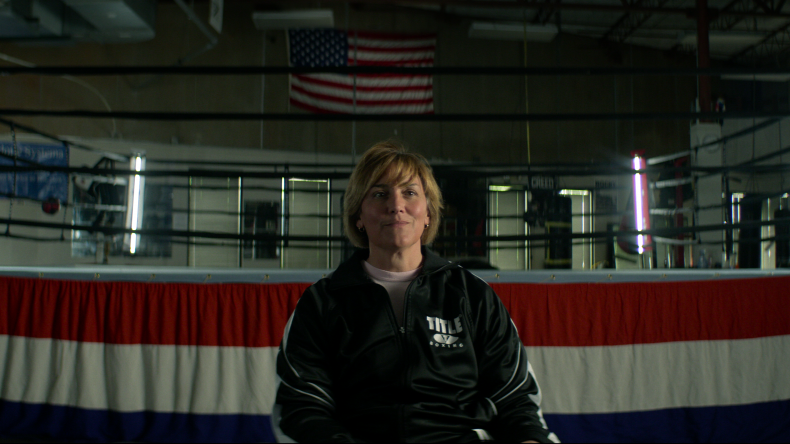 What happened to Christy Martin?
Untold: Deal with the Devil delves into Martin's brush with death after her husband, James Martin, shot her in her torso and stabbed her several times following an argument in their home in Apopka, Florida, on November 23, 2010.
Martin, who had never spoken publicly since his imprisonment up until the filming of Untold: Deal with the Devil, subsequently stabbed himself, before being arrested and charged with attempted first degree murder and aggravated battery with a deadly weapon.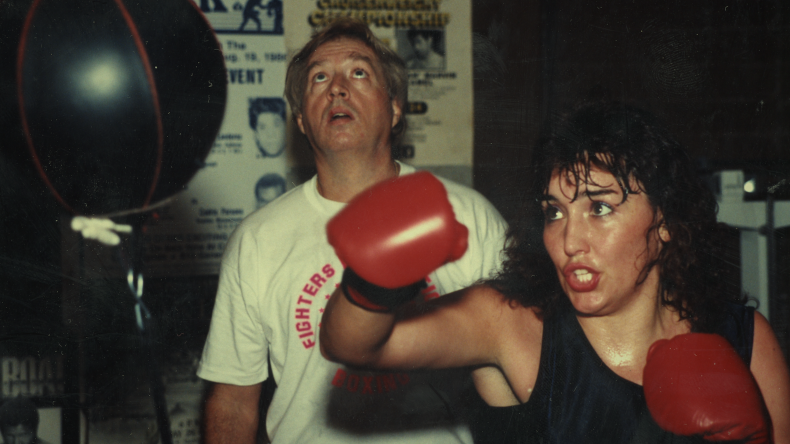 In 2012, Martin was found guilty of attempted second-degree murder and was sentenced to 25 years in jail, which is currently serving at Graceville Correctional Facility in Graceville, Florida.
In an essay written for The Players Tribune on Tuesday, Martin explained the attack had been caused by her revelation she was a lesbian.
"He calmly strolled into the bedroom, where I had been talking on the phone to the woman I'd left our home to be with a few days earlier," she wrote.
"He looked me in the eye, pulled out that knife, and just basically started cutting me up."
Describing the gory details of the attack, Martin admitted she didn't think she would survive.
"Watching the blood flow out of me so fast and splatter all over the carpet in the bedroom, that was when I became convinced that I was about to die. That this was how it would all end," she added.
"And part of me, in that moment—as sad and heartbreaking as it is to admit—part of me might actually have been ... relieved."
Martin eventually recovered from the attack and five years later married former boxer Lisa Holewyne.
Christy Martin boxing record
Martin retired with a 49 wins, 31 of which by KO, seven losses and three draws in 59 fights, over a career that spanned 23 years. Martin won both the WBC junior welterweight and WBC super welterweight world titles in 1993 and 2009 respectively.
In 2016, she became the first woman to be inducted into the Nevada Boxing Hall of Fame and last year she was inducted into the International Boxing Hall of Fame.
Untold: Malice at the Palace and Untold: Deal with the Devil are both available to stream on Netflix now. These are the first two of a five part docu-series. Describing the show, the steaming service said the stories aim to "bring fresh eyes to tales from the wide world of sports. From tennis to boxing to basketball, these stories aren't the ones you've heard before, even if you think you have."
About the writer
Dan Cancian is currently a reporter for Newsweek based in London, England. Prior to joining Newsweek in January 2018, he was a news and business reporter at International Business Times UK. Dan has also written for The Guardian and The Observer.