The 'Untold' Story of O.J. Simpson with Kris Jenner and More: 'Dateline' Promises New Information About Bronco Chase, Exclusive Interviews with 'Key Players'
On the newest edition of NBC's Dateline, the series is promising to give new insight on the infamous chase O.J. Simpson led authorities on 25 years ago following the murders of Nicole Brown Simpson and Ron Goldman. Viewers will even hear from the former running back himself, who was found innocent of the murder charges. He was later convicted of robbery and sentenced to prison on October 3, 2008. Simpson was released nine years later.
"It's maybe the most infamous crime and chase ever," correspondent Josh Mankiewicz says in a preview for Friday's episode. "One that had some 95 million people glued to their TVs. What you may not know is what happened when that white Ford Bronco went from the freeway to O.J. Simpson's driveway: The high stakes standoff with the LAPD SWAT team, a virtual powder keg that could explode at any time. We'll take you inside the gates of Simpson's estate, a new look at not only the chase but what happened when the Bronco stopped and the untold story began. And, finally, we'll actually hear from O.J. Simpson himself. What he says he was thinking on that unforgettable day."
For the first time, Dateline will air the deposition tapes where Simpson revealed what he was thinking when the chase was taking place. There will also be eyewitness accounts played which feature the voices of the late Robert Kardashian, who was best friends with Simpson, and the former football player's son, Jason Simpson. They were at the estate when the infamous chase was taking place.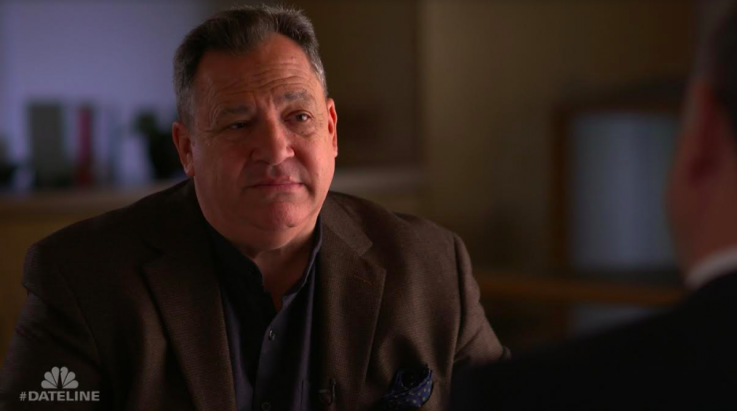 Also featured will be new interviews with people like then-LAPD homicide detective Tom Lange, then-LAPD commander David Gascon and then-SWAT sergeant Mike Albanese.
Albanese said of the infamous chase and subsequence standoff: "You had Simpson, who was resting his chin on the barrel of a revolver. And looking down, and appeared to be very defeated and focused on himself."
Keeping Up With the Kardashians star Kris Jenner will also be featured in the episode. She was friends with Nicole Brown Simpson. Marcia Clark, who will also reveal what was going through her mind that day, along with Roger Sandler. The reporter, who worked for TIME/LIFE magazines, was the only photojournalist permitted inside Simpson's estate while the standoff was taking place.
Chasing O.J. Simpson: The Untold Stories airs Friday at 10 p.m. ET on NBC.
The 'Untold' Story of O.J. Simpson with Kris Jenner and More: 'Dateline' Promises New Information About Bronco Chase, Exclusive Interviews with 'Key Players' | Culture