Christmas itself is kind of weird. We celebrate the birthday of Jesus—which isn't his actual birth date—by shopping, spending lavishly and giving each other gifts which, until we're tweens, we're made to believe came from an old fat bearded man who lives at the North Pole and who enters our homes via the chimney.
But that's not the only curious Christmas tradition. Around the planet, there are plenty more unusual ways people celebrate the holiday. In case you've grown cold of the omnipresent persistence of conspicuous consumerism, here are some other ways to celebrate this December.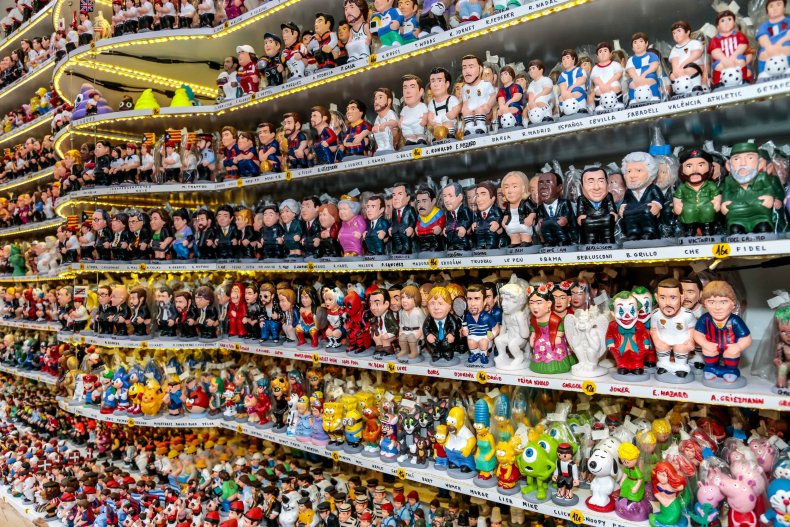 Catalonia
The Catalonians, by the process of elimination, have probably strangest fetish when the calendar hits late December. Meet Caga Tia, literally "defecating log," which the Catalonians begin "feeding" with fruits, candy, and nuts the second week of December. By Christmas, the hollowed-out log is placed in the fire, and it is beaten with sticks until the log...evacuates, spewing out the various candies and nuts that were fed to him prior to his immolation. Happy snacking! In other parts of Spain in addition to Catalonia, there's a caganer who has become part of the classic Nativity scene. We all know the typical characters of the scene: Baby Jesus, Mary, the Three Wise Men, etc. And then there's a caganer, who is usually placed in a far-off corner defecating. No word if there's any toilet paper available.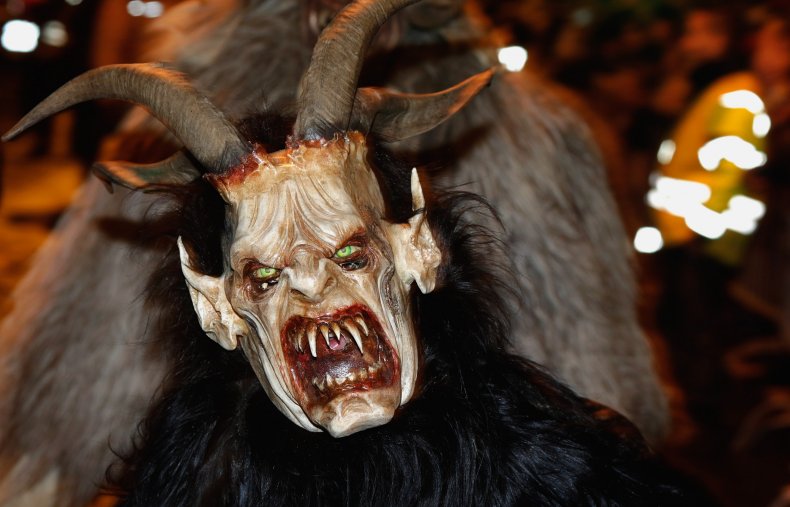 Central Europe
In some Mitteleuropa countries—mostly southern Germany, Austri, and Slovenia —the eve of December 6 is a frightening one. That's because of one mythological monster comes to town: Krampus. On the feast night of St. Nicholas—yes, of Santa Claus fame—the wicked, hirsute, devilishly horned demon of Krampus roams the streets to terrify the population. Just the name itself, Krampus, is comically frightening.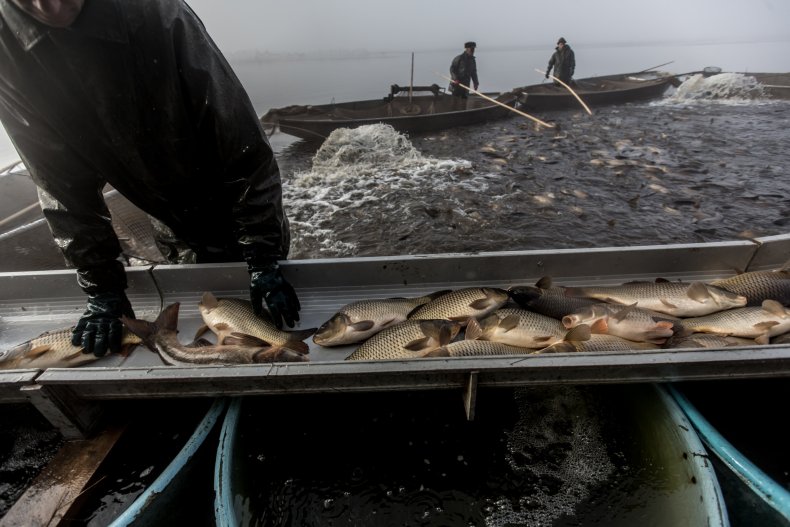 The Czech Republic
As is the case with a lot of European traditions, the people of this Central European country, celebrate Christmas on December 24, and by eating a traditional Christmas meal. And it's a not-so-delicious doozy: carp and potato salad. Many Czechs buy their carp live a few days before and let it swim in the bathtub until its fateful day comes. On the evening of December 24, holiday celebrants will suddenly hear a bell chime in the house. That means Ježiček, literally "little Jesus," a.k.a. the Christ child, has arrived and he's bearing gifts.
Greenland
Maybe if Trump knew about what Greenlanders traditionally feast on during Christmas, he'd have thought twice about publicly declaring he wanted to buy the country from Denmark. Mattak is one of the delicacies eaten for Christmas and you may not want to know what it is: raw whale skin and blubber. Think of it as Greenlander sushi. Another "delicious" offering is kiviak, a small bird wrapped in sealskin and buried in the ground until it's decomposed. And then? You eat it, of course!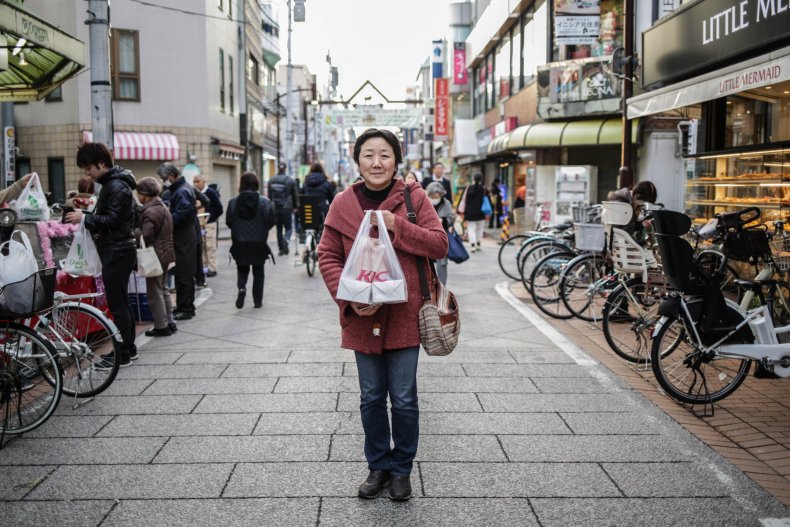 Japan
In some parts of the Western world, they eat fowl—such as turkey or goose—for their traditional Christmas meal. In Japan, they graze on chicken. But not just any type of chicken: Kentucky Fried Chicken. That's right, Colonel Sanders is the de facto Santa Claus of this Asian nation. The tradition began in the 1970s when KFC actively promoted it as the thing to eat on Christmas, connecting it to America, in general, and Kentucky, in particular. KFCs are, in fact, so inundated with customers on Christmas Day that they actually take reservations. So, if you're in Japan on Christmas, make your reservation very soon.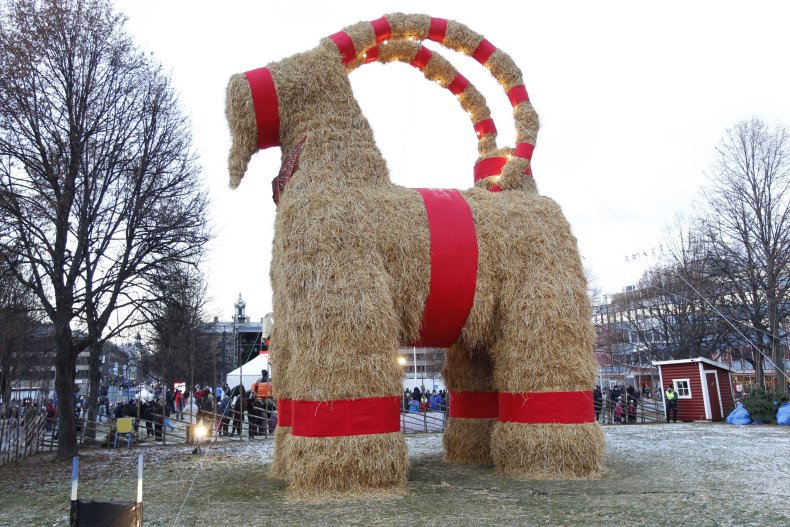 Scandinavia
In some parts of this Northern European region, Christmas celebrants gather around their burning yule goat. Fortunately for Scandinavian goats, they don't burn a real live one. It's just a goat effigy, likely hailing from some kind of pre-Christian mythology. Walk around a typical town in Scandinavia, and you'll start to notice goat images everywhere, some towns even erecting ginormous goats in the center of town.
Venezuela
In Caracas, there's only one way to get to church on Christmas Day: roller skating. The origins of this odd but fun tradition are contested, but we're pretty sure Jesus would approve. It's unclear if Rollerblades are an acceptable option.