Unvaccinated Father Texted 'I Really Regret Not Getting the Vaccine' Before COVID Death
A California man reportedly expressed regret in his decision not to get vaccinated before his death due to COVID-19.
Christian Cabrera, 40, a father of a 3-year-old, sent a text to his brother, Jino Cabrera, the night before he died. The message read "I can't breathe again. I really regret not getting my vaccine, if I can do it all over again I would do it in a heartbeat to save my life. I'm fighting for my life here and I wish I would have gotten vaccinated," according to Fox11 in Los Angeles.
His death on January 22, the Sacramento Bee reported, came just two weeks after being diagnosed with the virus.
Jino said Christian refused to get the shot because he was one of those people who stated that "I don't ever get sick." Additionally, Jino said his brother did not believe in the science behind the vaccine.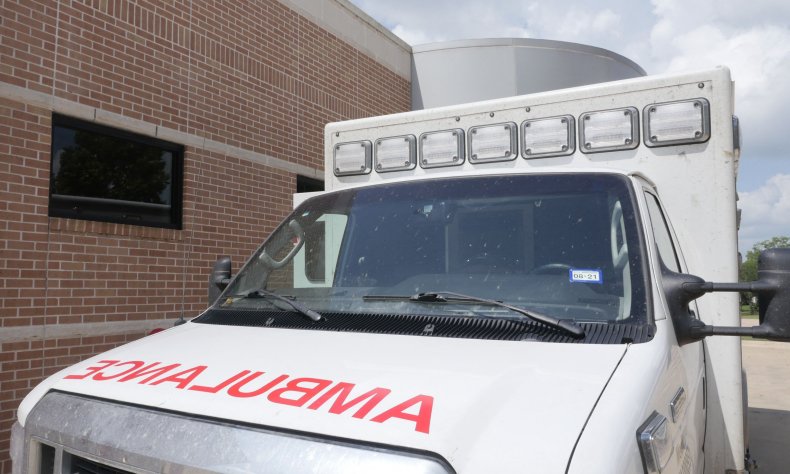 Before he died, Christian posted on his Instagram page to his more than 100,000 followers while he was in the hospital fighting COVID, per the Sacramento Bee. In the post, with a photo of him wearing a ventilator, Christian called it the "worst pain I ever had in my life!" He also said that he had "been here almost a week in ICU now not breathing on my own with Covid Pneumonia infection on Both lungs!"
Jino told Fox11 that while dealing with the sudden and unexpected death of a loved one is hard enough, the hospital has already called, urging him and his family to get Christian's body. Just two days after the death, Jino mentioned that the hospital said it was because, as one hospital worker told him, "we don't have any more room in this morgue that we have."
Following his brother's unforeseen and unanticipated death, Jino implored people to get vaccinated.
"Get the vaccine because he would have been alive today if he had gotten the vaccine," Jino mentioned.
Since Christian's passing, the family has set up a GoFundMe page seeking help with "funeral, memorial, burial and ceremony" expenses. The family described their deceased brother, son and father as a "very loving, kind, generous, caring person with a beautiful heart and soul."
As of Wednesday morning, the family has raised approximately $15,300 of their $50,000 goal.
Newsweek reached out to Sherman Oaks Hospital for comment but did not hear back before publication.