Unvaccinated Georgia Mom Who Lost Teen Son to COVID Supports Mask Mandates, Not Vaccines
A mother in Georgia told an Atlanta-based news station she supports the idea of a statewide mask mandate following the death of her teenaged son, who lost his battle with COVID-19 earlier this week.
Jennifer Helm spoke with WGCL-TV about her 13-year-old son on Wednesday, one day after his death. Neither Helm nor her son was vaccinated against the coronavirus, and Helm told the station she remains unsure if she will get a shot in the future.
Floyd County Coroner Harold Proctor told WXIA-TV the teenager died around 6 a.m. local time on Tuesday from "respiratory failure due to COVID-19" after testing positive for the virus one week earlier.
Helm is also battling the virus, she told WGCL, and was breathing with help from an oxygen tank during a filmed interview with the station. She said she believed her son contracted the virus at Coosa High School, which is located in Rome within the Floyd County School District. Helm received six or more close contact notifications from the school about her son's potential exposure to the virus during the past week, WGCL reported.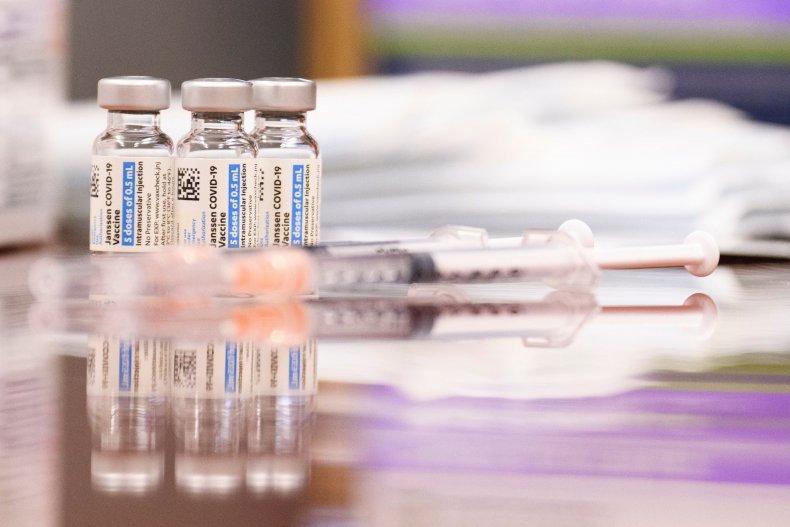 Fifteen new virus infections were reported among students at Coosa High School between Monday and Wednesday of this week, according to a COVID-19 infection database updated by Floyd County Schools. The new cases account for about 1.64 percent of the school's student population, according to the district's data.
Georgia's top health official said during a news conference earlier this week that many of the current virus outbreaks in Georgia have been linked to K-12 schools, according to WXIA. The virus's spread among school-aged children prompted Democratic state lawmakers to push this week for temporary school closures or mask mandates if schools remain open.
The latest move by state Democrats followed their call last month for Georgia Governor Brian Kemp to take additional measures against the virus's spread in schools. A spokesperson for Kemp's office recently told WXIA that decisions regarding mask requirements should be made by each school district.
Floyd County Schools welcomed students back to school for the fall semester without a mask mandate in place. Though students and staff were not required to wear face coverings while on school property, the district said in a letter to the school community that school officials would "provide disposable masks or neck gaiters to individuals who might request them."
Masks are not required in the district's schools unless a school exceeds a 2 percent infection rate, according to WGCL.
Contacted by Newsweek for comment about recent calls for mask mandates and temporary school closures, a spokesperson for Kemp's office said the governor is working to protect the state's residents during the pandemic.
"Governor Kemp will continue to focus on taking common sense steps to protect Georgians, Georgia businesses, encourage vaccination for all who are eligible, keep kids in school, and ensure our hospitals and health care workers have the resources they need to deliver care to Georgians in need."