Unvaccinated Knicks, Nets, Warriors Players Will Be Denied Entry to Home Games, Practices
Members of the New York Knicks, Brooklyn Nets and Golden State Warriors who have not received a COVID-19 vaccine will be barred from entering their home arenas and practice facilities unless they have an approved medical or religious exemption, according to a league memo obtained by Newsweek.
Players in those markets will be subject to recently enacted public ordinances in New York and San Francisco that bar all unvaccinated people age 12 and older from entering indoor premises.
Knicks and Nets players must have at least one dose of the Pfizer, Moderna or Johnson & Johnson vaccines by September 13 in order to comply with the ordinance. Players on the Warriors—who practice and play at Chase Center in San Francisco—will need to be fully vaccinated by October 13 to be compliant.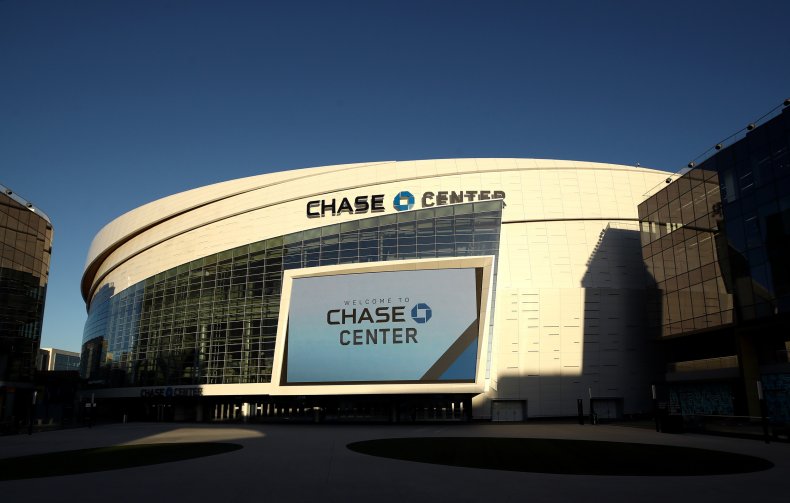 Visiting players will be exempt from the ordinances in both cities.
New York announced on August 17 that all people age 12 and older would need at least one shot of either the approved vaccines in order to eat indoors at a restaurant, work out in an indoor gym or attend indoor entertainment.
San Francisco's ordinance, which went into effect August 12, requires any person aged 12 or older to show proof of vaccination before attending an event of 1,000 people or more.
The Nets and Warriors, who both practice and play within the city limits of each ordinance, declined to comment further. The Knicks, who play at Madison Square Garden in New York but practice at the MSG Training Center in Tarrytown, New York, "will continue to follow all government and league mandates," according to a team spokesman.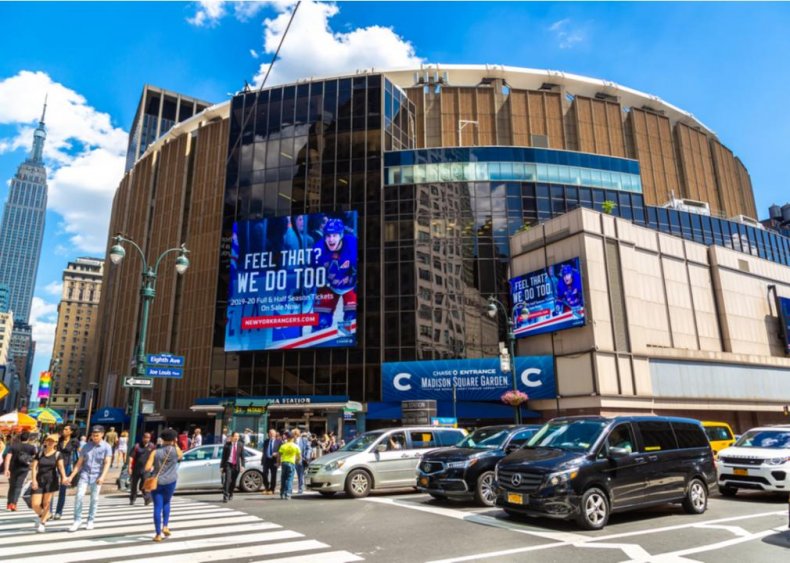 Although these are the first ordinances in place thus far, the memo stated that other similar legislation is still being considered in other NBA markets. Some markets are also considering mandatory vaccinations for visiting team personnel.
The memo also stated that state and local governments reserve the right to enact their own restrictions on unvaccinated players. Unvaccinated players will be allowed to travel to Canada to play the Toronto Raptors as long as each tests negative for coronavirus upon entry. Unvaccinated players in Toronto will be barred from leaving his team's hotel—outside of games and practices—and will not be allowed to interact with anyone outside his team's traveling party.
The NBPA was unavailable for comment. NBPA president Michele Roberts told Yahoo! Sports in July that more than 90 percent of her constituents had been vaccinated.
The NBA is also requiring all team, arena and gameday personnel whose role requires them to stand within 15 feet of player or referee areas to be fully vaccinated.
NBA training camps open September 28, and the Nets will play in the first exhibition game of the league's preseason slate against the Los Angeles Lakers on October 3 at Staples Center.
The Knicks will be the first team subject to its local ordinance for a game when they open their preseason slate against the Indiana Pacers on October 5. New York will also be the first team forced to comply with it during the regular season for its game against the Boston Celtics on October 20.