Unvaccinated Mom Dies of COVID, Leaving Behind 6 Kids; Family Urges Others to Get Vaccine
A mother in Missouri died of complications from COVID-19 this week, leaving behind six children.
Missouri news station Fox 4 reported that the woman, Megan Richards, of 32, of Oak Grove, Missouri died Monday after her whole family—including a five-month-old baby— contracted the virus.
Richards was unvaccinated, and her family is now encouraging others to get the COVID-19 shot.
"I regret that I didn't push her to get it," her husband, Michael Richards, told the news station.
According to Fox 4, on November 9, the parents noticed the kids getting sick. Then they both fell ill. On Sunday, their baby, Myles, was hospitalized and treated for dehydration but came home after receiving fluids. But Megan Richards' health didn't improve.
"She was still breastfeeding. So trying to get her to stay in bed. And rest was difficult because she just wanted to do everything. But I think it was three or four days. And from her positive test, she started to get really sick," Michael Richards said.
At one point, he found her on the floor of the living room.
"It was scary. I couldn't get her to wake up and she wouldn't answer me, and I didn't know what to do," Richards told the station.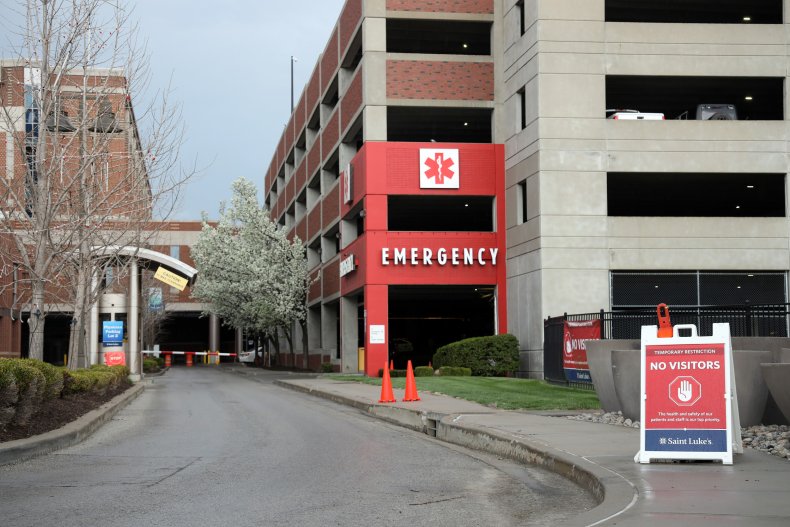 She died at the hospital on Monday. According to a GoFundMe page set up for her family, "Megan passed away from complications due to covid and her heart on November 15th, 2021."
Of his wife, Michael Richards said: "I would tell her that I loved her more than anything," he told Fox 4.
"They had the best mother ever. She did everything for them, and she lived with no regrets and she put them before anyone else," he added.
In an interview with Newsweek, Lisa Tracy, Megan's mother-in-law, said that "those who get COVID and can't get over it really do need to take it seriously because some people might have an underlying issue and not know it... and it would become tragic."
"I mean, Megan was only 32 and it's really just tore this family apart... leaving a huge hole that nobody knows how to fill up right now," she added.
Tracy said that she believes the vaccine is important for those 40 and older, and younger people with health conditions.
"I think people should listen to their doctors and stuff," she said. "Everybody has to use their best judgment."
She said that following her daughter-in-law's death, several mothers have donated breast milk for Megan's baby, Myles.
According to state data, 50.5 percent of Missouri residents have been fully vaccinated against COVID-19, while 57.1 percent of residents are partially vaccinated.
Megan Richards' tragic story is one of many similar ones across the country. COVID-19 continues to spread across the U.S. and cases are rising in many states.
In September, an unvaccinated mother of three in Georgia died of COVID-19 before she had the chance to hold her newborn son.
The woman, Marrisha "ReRe" Kindred Jenkins, was diagnosed with COVID three days before she went into labor.
Her family believed that if she had been vaccinated, she might have survived the virus.
"If she had been vaccinated, I truly believe she would not have died," her mother said at the time.