Unvaccinated Mother Allowed to See Son After Judge Reverses Previous Ruling
A Chicago mother gained national attention when a Cook County judge blocked her from seeing her 11-year-old son because she was not vaccinated against COVID-19. Now, this order has been lifted—but the reasoning is unclear.
On Monday, Judge James Shapiro issued a short statement reversing the portion of the previous order that blocked Rebecca Ferlit from seeing her son, saying only that, "this court hereby VACATES paragraph 3 of its August 11, 2021 order based on the absence of a pleading or hearing on serious endangerment."
The statement did not offer any other reasoning about the decision.
The initial ruling against Firlit was believed to have been the first such order considering vaccination status in custody arguments. As initially laid down, the block would have remained in place until Firlit could prove that she had gotten a COVID-19 vaccination.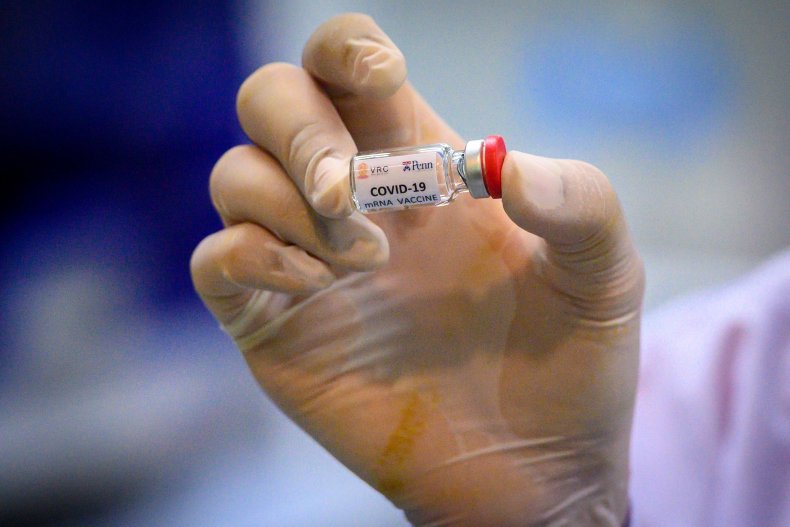 "I've had adverse reactions to vaccines in the past and was advised not to get vaccinated by my doctor," Firlit told the Chicago Sun-Times. "It poses a risk."
Firlit's attorney, Annette Fernholz, said that Shapiro was "very much exceeding his judicial authority" with the initial order, the Sun-Times reported. In a statement sent to Newsweek, Fernholz explained: "Judge Shaprio was given a copy of the Petition for Leave to Appeal that was filed in the appellate court on August 24, 2021...It was not until this morning [Monday], after garnering media attention, that he decided to vacate a portion of his prior order. He now allows the mother to see her child."
Jeffrey Leving, the attorney representing Firlit's ex-husband, Matthew Duiven, called the reversal "unfortunate" and said that he would be pursuing an "emergency motion...to fight it."
Prior to the case reaching court, Firlit and Duiven had shared custody and parenting time of their son for seven years following their divorce.
According to Fernholz, Duiven had not even raised the issue of his ex-wife's vaccination status in court. It was purely a decision reached by Shapiro on his own and this was partially why she accused him of overstepping his jurisdiction.
"In this case, you have a judge, without any matter before him regarding the parenting time with the child deciding 'Oh, you're not vaccinated. You don't get to see your child until you are vaccinated,'" Fernholz said after the initial order. "That kind of exceeds his jurisdiction. You have to understand the father did not even bring this issue before the court. So it's the judge on his own and making this decision that you can't see your child until you're vaccinated."
Newsweek reached out to Leving for comment but did not hear back in time for publication.
Updated 8/31/21, 4:51 PM ET, with a statement from Fernholz to Newsweek.