Unvaccinated NY State Nurse Defies Mandate, Will Work Until Escorted Out
Monday's mandated COVID-19 vaccination deadline may force many workers from their jobs, but some, such as New York nurse Krista Michael, have remained defiant in the face of being forced from their jobs.
Michael told Rochester First she refuses to resign from her post. She said: "I will go to work until they escort me out."
The registered nurse with Unity Hospital, with more than three decades' experience in the profession, said she does not identify as an anti-vaccine proponent, but simply wanted time to fully consider her options.
She told Newsweek: "I have refused nothing, I have simply chosen not to take the vaccine for myself at this time. The keyword is choice. I live in free America where the right and privilege to choose what I do for myself needs to remain intact."
The nurse added she already possessed some "natural immunity as a survivor" after contacting coronavirus and also voiced her disappointment with how she feels the vaccine mandate has been managed.
She said: "Our freedoms are being challenged and threatened. I have already survived Covid and have natural immunity, which is a giant factor that is being silenced.
"You have a vaccine that may very well keep you out of the intensive care unit if you become sick, it may very well give you a lighter sentence.
"But it does not mean you cannot still contract the virus and it definitely does not mean you cannot transmit it to others around you.
"Anyhow if there's one thing I want you to hear loud and clear it's that I am standing for my freedom of choice."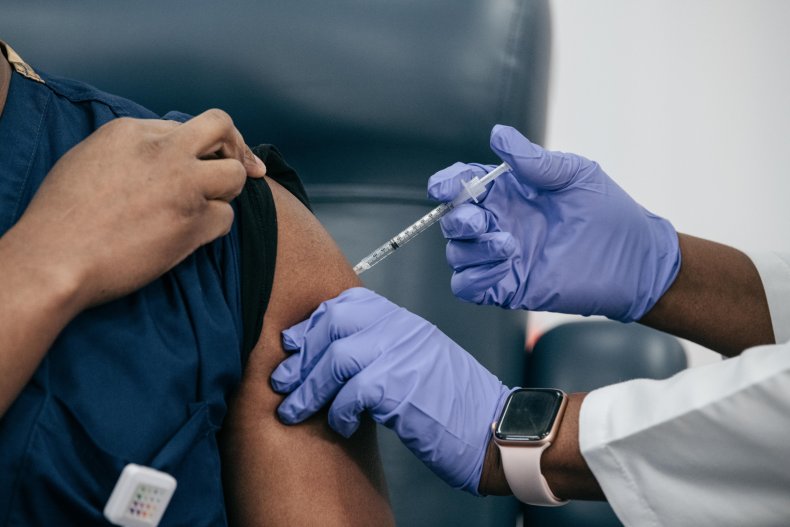 The governor of New York, Kathy Hochul last week announced health care workers fired for refusing to get vaccinated may not be eligible for unemployment insurance without providing a valid doctor-approved request for medical accommodation.
New York State vaccination figures as of 22 September show 16 percent of hospital employees are not fully vaccinated.
The particularly contagious coronavirus Delta variant continues to be responsible for a surge in COVID cases and hospitalizations in the U.S., fuelling the controversial mandate for health care workers to be vaccinated.
Data published by WorldoMeters show there have been 55,693 COVID deaths and almost 2.5 million cases of coronavirus in New York.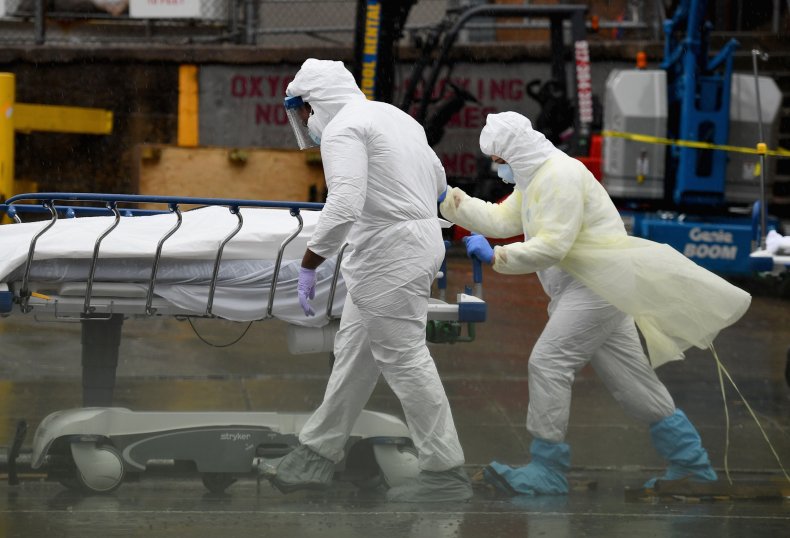 Hochul on Saturday announced she is "holding firm" with her plan to ensure "health care workers are vaccinated to protect public health."
Hochul made proposals to use the national guard and out-of-state medical workers to fill hospital staffing shortages.
Governor Hochul said: "I am monitoring the staffing situation closely, and we have a plan to increase our health care workforce and help alleviate the burdens on our hospitals and other health care facilities.
"The plan includes preparing to sign an executive order if necessary to declare a state of emergency that seeks to increase workforce supply and allow qualified health care professionals licensed in other states or countries, recent graduates, retired and formerly practicing health care professionals to practice in New York State.
"Other options include deployment of medically-trained National Guard members, and partnering with the federal government to deploy Disaster Medical Assistance Teams to assist local health and medical systems."
A member of Hochul's team contacted Newsweek to state the Governor is on Monday morning launching a community COVID-19 booster vaccine site where she will thank health care workers.