An unvaccinated nurse has died of COVID after giving birth to her fifth child.
Davy Macias, of Yucaipa, California, was seven months pregnant when she and her husband Daniel were hospitalized after contracting the Delta variant of the virus, her family wrote on a GoFundMe page.
Macias, a registered nurse who had been caring for patients since the start of the pandemic, delivered her baby after she was intubated.
She died last Thursday without ever meeting her newborn. Her husband remains in critical condition.
"My mom and I went to see her one last time on that bed," her sister, Vandana Serey, told ABC7.
"That's an image that's going to stay with me."
Her sister "touched everybody's life," she added. "When she's there, she's an advocate for all of her patients. It's always for the benefit of the patient and the babies. She's a great and amazing woman."
The family set up the GoFundMe page to cover expenses for the couple's five children, who are all under the age of seven. So far, it has raised more than $100,000 in donations.
"Daniel is still in critical condition but he is fighting to stay here with his babies," Macias' brother, Vong Serey, wrote in a recent update.
"We cannot express how grateful we are that so many people are coming together to help the Macias Family."
He added: "Please continue to send positive thoughts, energy and prayer to Daniel so that he can wake up and name his baby girl."
Urging People to Get Vaccinated
Vandana Serey said she had received a message from her brother-in-law in which he urged people to get the vaccine if they haven't already.
"He was trying to breathe and said, if anyone is not vaccinated, I suggest you do now," she told ABC7. The family has been contacted for comment.
Macias' death is the latest case of an unvaccinated pregnant woman dying of COVID after giving birth via emergency C-section.
Earlier this month, the U.S. Centers for Disease Control and Prevention (CDC) urged all pregnant and breastfeeding women to get the COVID vaccine. It cited new safety data that showed no increased risks of miscarriage for those who received at least one dose of the Pfizer or Moderna vaccine before 20 weeks of pregnancy had elapsed.
The guidance came as hospitals reported a rise in unvaccinated expectant mothers becoming seriously ill with COVID, amid a surge in infections driven by the highly contagious Delta variant.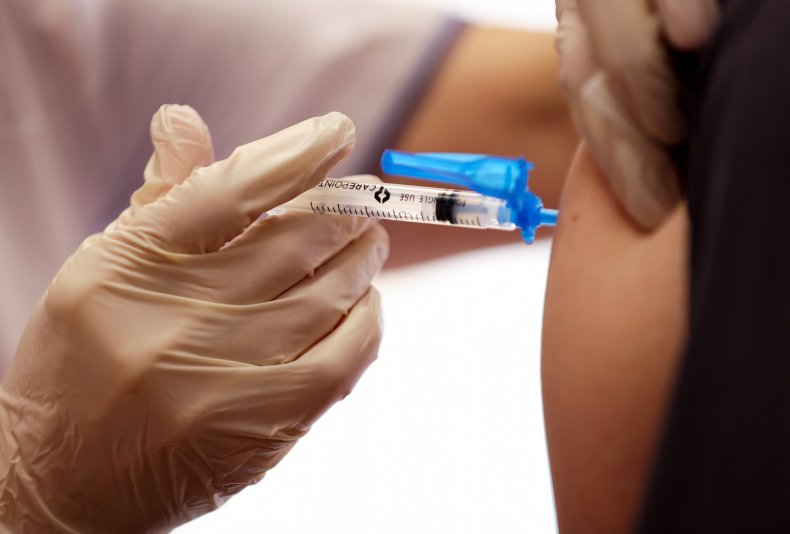 About the writer
Khaleda Rahman is Newsweek's Senior News Reporter based in London, UK. Her focus is reporting on abortion rights, race, education and capital punishment. Khaleda joined Newsweek in 2019 and had previously worked at the MailOnline in London, New York and Sydney. She is a graduate of University College London. Languages: English.
You can get in touch with Khaleda by emailing k.rahman@newsweek.com