Unvaccinated Police Chief Vowed to 'Take All 3' Shots if He Lived Before Dying From COVID
An unvaccinated Alabama police chief who died from COVID-19 told his family before his death that he would have taken "all three" vaccine shots.
Ider Police Chief Buddy Crabtree died from the virus over the weekend after becoming sick earlier in October, WAAY-TV, a local television news station, reported.
He was first hospitalized on October 9. Ten days later, he was flown to Memorial Hospital in Chattanooga, Tennessee. His family was surprised by his severe illness, as he was healthy before contracting the virus.
They believed that once he entered the hospital, nurses would treat him and he would soon return home, his wife, Kristie Crabtree, told WAAY.
"That just didn't happen," she said, adding that nurses "kept saying it was one step forward and two steps back."
Her husband told her if he survived the virus, he would get vaccinated.
"He actually said, 'If I get better, I'll take all three, I don't ever want to go through this again,'" she said.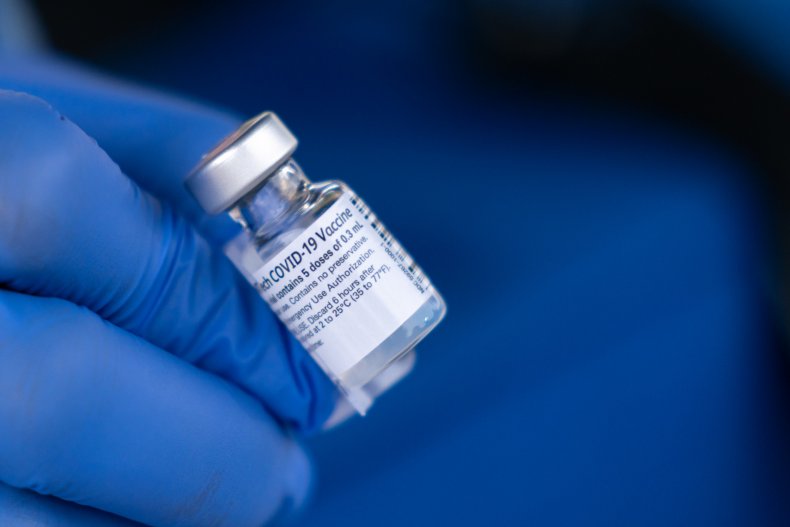 Crabtree said her husband would be remembered for his commitment to his community. "He loved the community of Ider, his officers, the school kids," she said.
Ider Mayor Wendy Lassetter told the station that she "couldn't ask for a better officer to come in and be the chief."
"One thing that I absolutely loved was he cared so much about our kids in school," she said. "He walked the halls. He gave them high fives and called them by name, most of them."
Medical experts point to the vaccine as the best option to prevent serious illness from COVID-19. Even if somebody who is vaccinated contracts the virus, the vaccine often mitigates the most severe symptoms, according to the Centers for Disease Control and Prevention (CDC).
In Alabama, 15,573 people have died from the novel coronavirus, and about 45 percent of the population is fully vaccinated—well under the national average—according to data from Johns Hopkins University.
To date, 747,033 people have died from COVID-19 in the U.S., while just under 59 percent of the population has been fully vaccinated, according to the Johns Hopkins data.
Others who became hospitalized and later died from the virus also said they wish they had gotten vaccinated.
A father from Utah who died in October of a stroke while suffering from COVID-19 told his family while in the hospital that he would have "changed things" and gotten vaccinated. A Texas mother said in September that she regretted not getting vaccinated after her 4-year-old daughter died from the virus.
"I was one of the people that was anti, I was against it," she said. "Now, I wish I never was."