A young woman recently found herself fighting for her life in the intensive care unit at Northwestern Memorial Hospital in Chicago with COVID-19 while seven months pregnant.
Kntrice Anadumaka was unvaccinated when she contracted COVID and had severe symptoms, like shortness of breath.
"I would wake up gasping for air and experiencing that night after night," she told CBS News. "And I would sit and count my breaths because I didn't know if I would survive the night."
Dr. Emily Miller, the chief of obstetrics at the hospital, said the virus had attacked and destroyed a large section of Anadumaka's lungs and told CBS News that she would "never forget the look of complete fear in her eyes."
Anadumaka said she gets emotional thinking about her decision to not get vaccinated. "I felt irresponsible because I had put me and my baby at risk," she explained.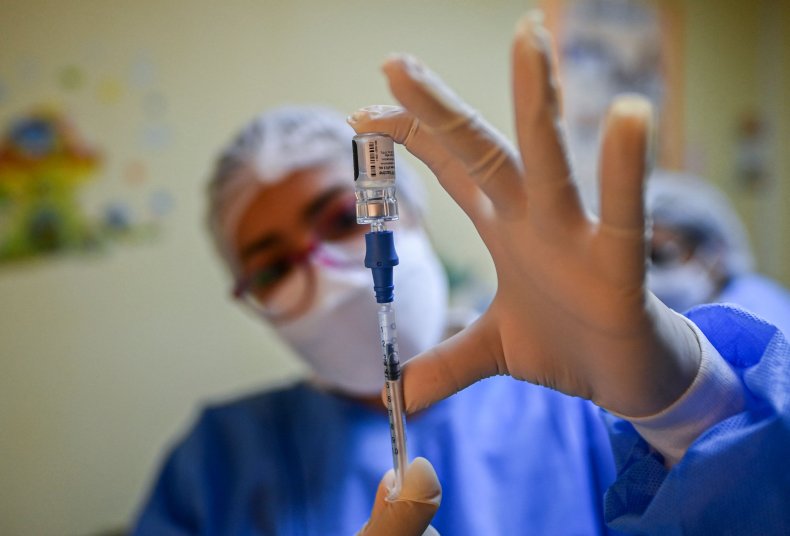 Anadumaka was in the ICU for eight weeks on oxygen, battling the virus while taking care of her baby. She gave birth to a healthy baby boy during her stay. While there, she decided to receive the vaccination.
"Oh my God, what goes through my mind is I am so incredibly grateful," Anadumakasaid. "I'm so glad that I actually get to be here to mother him and love on him and raise him. And I'm just honored that we made it."
A University of Washington Medicine OB/GYN has made it her goal to inform the public of the misinformation surrounding COVID-19 and pregnancies, starting a website called onevaxtwolives.com as well as a social media campaign by the same name.
Dr. Kristina Adams Waldorf told Seattle news station KING-TV that a pregnant person is 22 times more likely to die from COVID-19. "The vaccine is protective for this," she said. "That's an incredibly important piece of information women need to know."
Studies done by the U.S. Centers for Disease Control and Prevention (CDC) have shown that about 97 percent of pregnant people hospitalized with confirmed coronavirus infections have been unvaccinated.
"We know that pregnant people with COVID-19 can become very sick. Some will die, and many will experience pregnancy and neonatal complications. We know that, because of COVID, some children will grow up without their mothers," said Dr. Dana Meaney-Delman with the CDC.
A study in Scotland also found last month that women with COVID were at a greater risk of losing their fetuses and babies in the womb or shortly after giving birth, as well as more severe diseases.
Newsweek reached out to Dr. Kristina Adams Waldorf for additional comment.